A photo has surfaced online of K-Pop singer Rain and English actor Hugh Grant taken at the 17th Shanghai International Film Festival!
The festival started on the 14th June and finishes on the 22nd. As with any film festival, screenings of some of the latest movies will be taking place, but as you might expect, their will be a specific focus on Asian cinema and talent.
There are a plethora of famous faces to be seen at the event, so it is unsurprising that these two celebrities from different sides of the world were able to cross paths.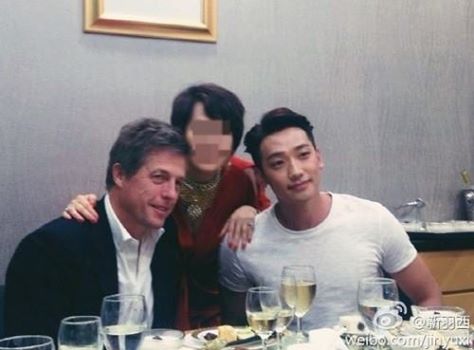 [IMG Cred: Film Fest staff member Weibo account].