Another European tour is in the works! This time U-KISS are making their way to our shores for concerts in Russia, France and the UK – yes, the UK!
SEE ALSO: VIXX to bring world tour to Europe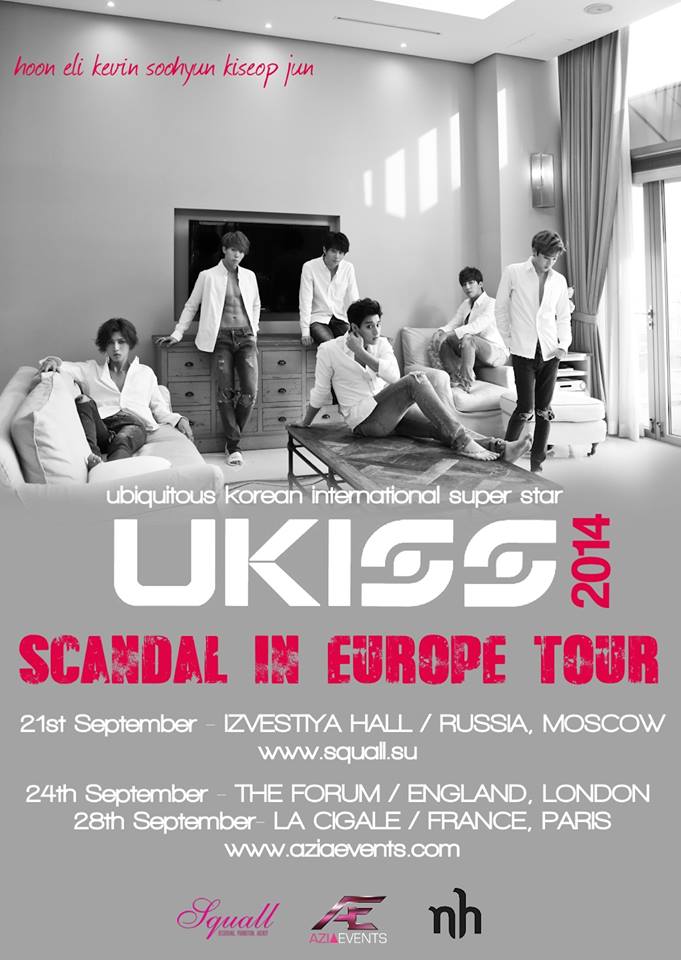 Squall and Azia Events have teamed up to bring U-KISS to Europe for their 'Scandal in Europe 2014' tour, as announced earlier today. The boys will be stopping off in Moscow, London and Paris.
The Moscow concert is to take place on Sun, September 21st at Izvestiya Hall, the London concert will take place at The Forum in Islington on the Wed 24th and the Paris concert will take place at Le Cigale on Sun the 28th. Izvestiya Hall and The Forum have both previously been host to Teen Top, whilst Le Cigale hasn't yet hosted a K-pop concert until now but has hosted the likes of Kyari Pamyu Pamyu and Miyavi.
Tickets are touted to go on sale this week with further info coming soon.
Stay tuned to UnitedKpop for the latest updates!