For MV Monday this week we take a look at Infinite's hip hop genre subunit, featuring rappers Dongwoo and Hoya, Infinite H. Title track Pretty shows the change in the duo with themes of falling in love and more emotion than their previous EP. The duo wrote the rap themselves, with Hoya also teaming up with producer 9999.
The mv for Pretty is a fun an colourful affair from mv creators ZANYBROS.
The mv features Hoya as a prosecutor and Dongwoo as a  lawyer fighting cases in front of cutout silhouette judge and jury. The pair explain a series of cases in which the female suspect is guilty of distracting them and causing an accident.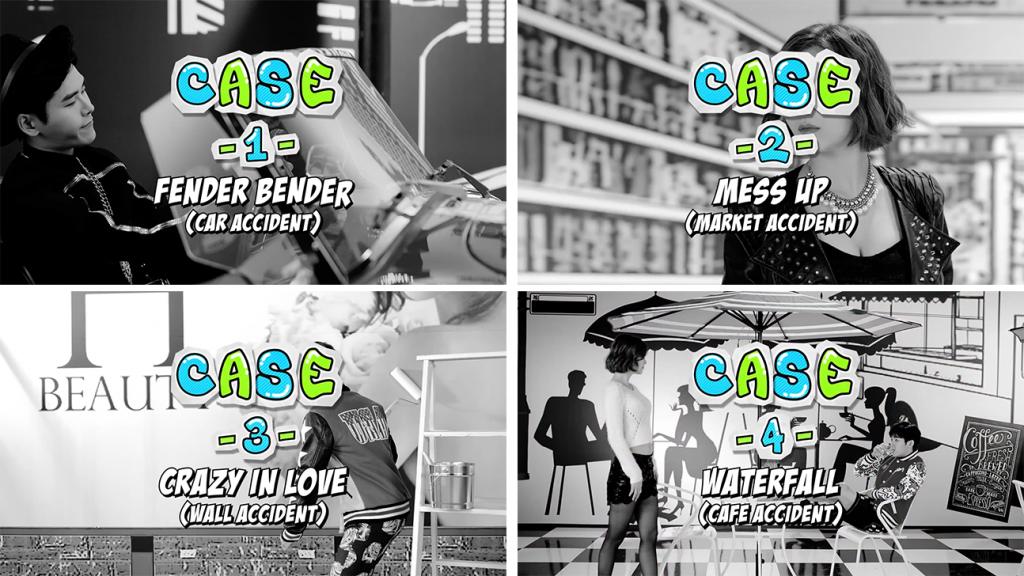 During the second case, the mess in the supermarket, the branded breakfast cereals are from the UK chain Tesco, the supermarket has a partnership with Samsung in Korea, trading as Homeplus.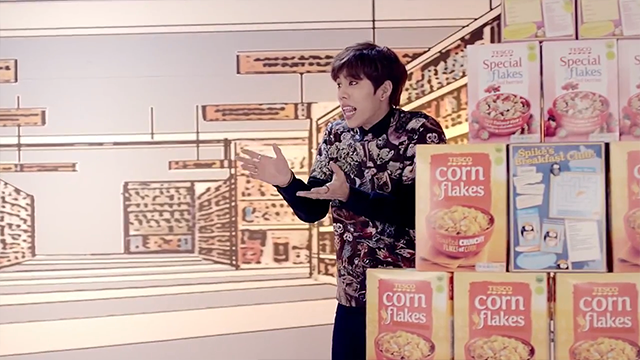 Ultimately the pair are distracted in court, and cannot plead their cases well enough to secure a guilty verdict.

Pretty is fun and colourful, and although Infinite H have changed their lyrical themes, allowing them to grow up, it is nice to see that their visual style has stayed distinct and unique to the pair.
Pretty comes from a seven track EP titled Fly Again, Infinite H teamed up with hip hop label BrandNew Music's San E and Verbal Jint for over a year to 'showcase something unique' from the duo that took them away from the hip hop themes 'that focused too much on swag'. The EP features BrandNew artists DJ IT, Yang Da Il, Champagne of Champagne&Candle, Sanchez of Phantom and Taewan (C-Luv).
Other video highlights this week include: 
Davichi's mv's for Cry Again and Sorry, I'm Happy filmed in Budapest
Jay Park forgot all about an mv he filmed two years ago, and it mostly served to remind us he's shorter than your average woman in heels
Lunafly posted a Sam Smith cover
The content of this article may be similar to that appearing on the personal website of the writer