MVMonday this week looks at the return of 4Minute. The girl group returned two weeks ago with Cold Rain and have followed up their pre-release with 6th Mini Album's title track Crazy. 
READ MORE: Song of the week – 'Cold Rain' – 4Minute
By mv production gurus ZANYBROS, the music video is set in a stark studio, bold monochome, and displays unique fashion styling. 
To accompany its distinct musical style the fashion choices in the mv hail back to the 90s, drawing from American and hip hop influences; with denims, sports brands, and oversized clothing and accessories.
The bold monochrome colour is interspersed with select pops of bold colour, and split screen cuts.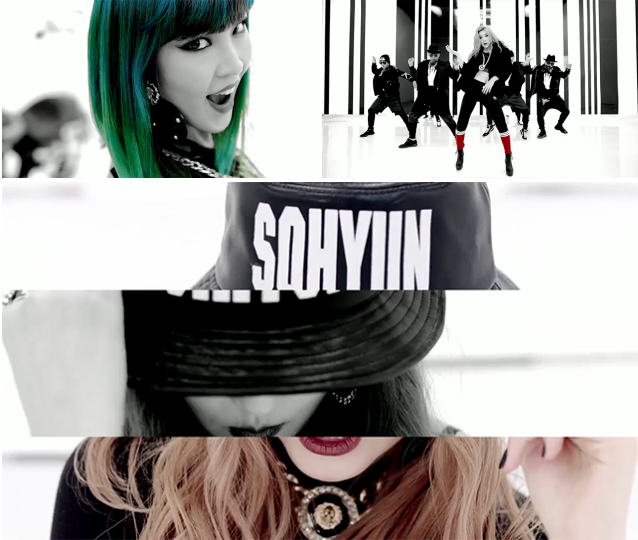 Of course when any girl group takes on hip hop influences and styling there is the ritual claim that said group is copying 2ne1. Fans have even stated there are choreography similarities to CL's MTBD. 
Crazy is an impressive release from 4Minute, and their YouTube Channel features teasers for the other album tracks Show Me, Stand Out (featuring Manager), Tickle Tickle Tickle, and Cut It Out. The group are also set to feature in tomorrow's Ask In A Box from 1theK. 
The content of this article may be similar to that appearing on the personal website of the writer