It was recently revealed that South Korean actress Park Shin Hye has been in London, and rather unfortunately, had her phone stolen while she was there. Aside from this though, Shin Hye and her male co-star from the drama 'Pinocchio' Lee Jong Suk have both been in London for a photo shoot for InStyle Magazine!
You might have already seen some photos on Park Shin Hye's Instagram account of her time in London (at least, the ones she could upload while she had her phone supposedly). Jong suk has also uploaded one of himself on his own Instagram account.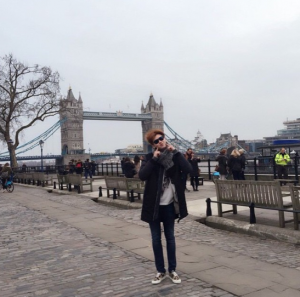 As for the InStyle magazine photo shoot. The pair is looking stylish and sweet as they get close or sit in cafes. The magazine issue will be officially released in April, but here is a look at a few of the photos:
What do you think of the photos?
Please let us know your opinions!
[Sources: Lee Jong Suk Instagram, InStyle Magazine].