For this week's MV Breakdown we take a look at the track sweeping up all the music show trophies:
SHINHWA's 17th anniversary comes with their twelfth studio album, We. The pre-release track for the album, Memory, was accompanied by a lyrics video featuring footage from during and behind the scenes at a Shinhwa concert.
The mv for Sniper, the album's title track, is far more elaborate.
The lyrical reference to a sniper or sharp shooter is an analogy for the precise target of their love and the heightened feelings surrounding that love. It is these heightened senses for which the visual concept revolves.
Each female companion of the members has a sense restricted, in most cases their sight, essential to the role of a sniper. This visual shows the Shinhwa members as having full capacity in comparison and able sharp shooters.

The mv is highly visually stimulating, with much attention to detail, form, colour, and style. With on point style the members display their sharp images for a visually striking look.
This attention to detail is about intensity, from lighting to fire, to excessive reflections, these details all intensify and exaggerate the important elements in this mv, the group an their performance.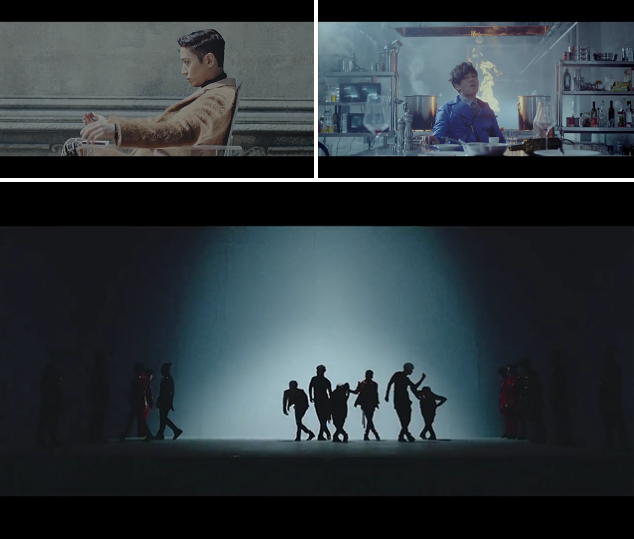 The sound itself is also intriguing in its ability to do the same. Its use of minimal musical accompaniment in areas, means the focus is always on the vocals. Important vocal elements are even emphasised by the musical arrangement.
Sniper and We are impressive 17th Anniversary celebrations from Kpop's longest serving idol group and more than worthy of the attention they're receiving.
The content of this article may be similar to that appearing on the personal website of the writer