The renowned French fashion company Chanel evidently took some inspiration from the traditional South Korean dress 'hanbok' for its 2015/2016 cruise collection, which revealed a vibrant seasonal line at a catwalk show that took place in Seoul, South Korea on Monday. Chanel held its annual cruise line fashion show in Seoul on Monday evening, which was attended by a host of Korean and international stars.
Conventionally, cruise collections were designed for the rich and wealthy customers who spent their time holidaying on yachts or cruises during the winter months, these fashion lines were produced by stylists in addition to twice-yearly seasonal collections.
At the event, models strutted on the catwalk showcasing what the collection had to offer the anticipating audience who were watching on, the fashion line sported a variety of different styles to accommodate the particularly adventurous which had contained its own twist on the traditional Korean dress.
The accessories which complimented the clothes included a handbag decorated with mother of pearl, which is a material customarily used for furniture in South Korea. In addition, the attire was completed by the black wigs were also donned by the models which appeared to be inspired by the country's Chosun dynasty, which ran from 1392 to 1910.
Karl Lagerfeld, who is the creative designer used an array of the colour spectrum in his collection which comprised of pink, orange, violet, mint green and royal blue, said he had drawn inspiration from the traditional Korean outfit, the hanbok, for the line.
"The concept is (a) modern, international version of typical Korean mood, how we see it for the modern 21st century but with inspiration from the past, because I love traditional Korean clothes, materials, patterns and all that." The designer told reporters at the show.
The show was the first the brand had staged in South Korea. When he was asked about the location, Lagerfeld said: "Korea is … mysterious, less known in a way so I saw it was the right moment to do it."
There was also a number of international as well as Korean celebrities who attended this event including model Gisele Bundchen, actresses Tilda Swinton and Kristen Stewart as well as BigBang's G-Dragon and Taeyang and 2ne1's CL and Super Junior's Siwon attended the show held at the Dongdaemun Design Plaza.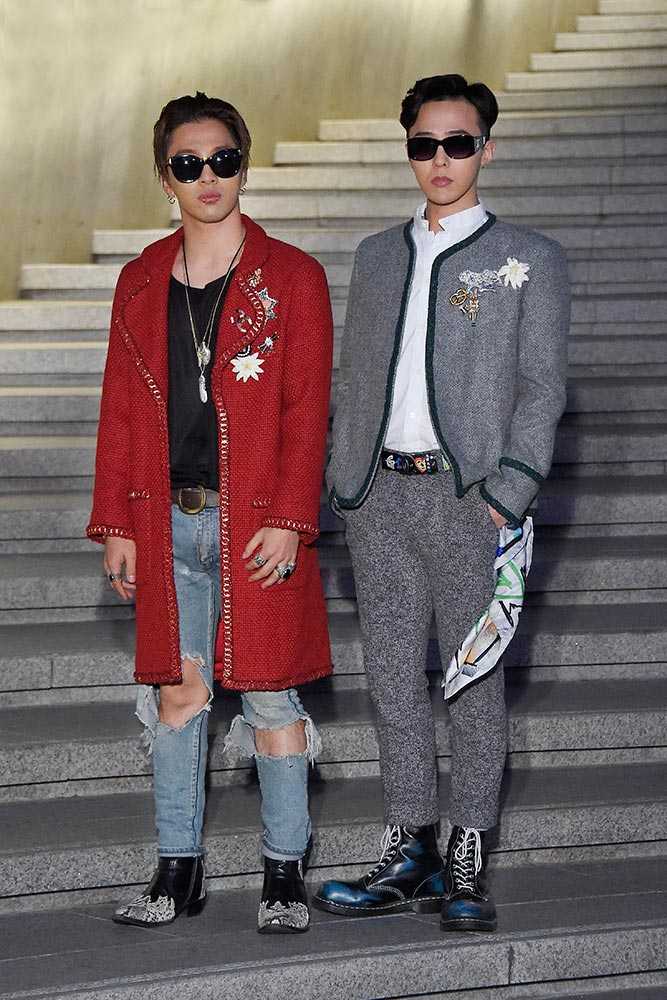 Credit: Elle UK
K-pop artist G-Dragon, who was previously invited to two Chanel fashion shows in Paris,  was seen chating with Chanel's creative director Karl Lagerfeld after attending the luxury fashion brand's fashion show in Seoul on Monday.
G-Dragon, who is a member of the South Korean group BigBang, also met British actress Tilda Swinton at the after-party celebrations. Korean and international stars attended the 2015-2016 resort fashion collection showcased at Dongdaemun Design Plaza in Seoul.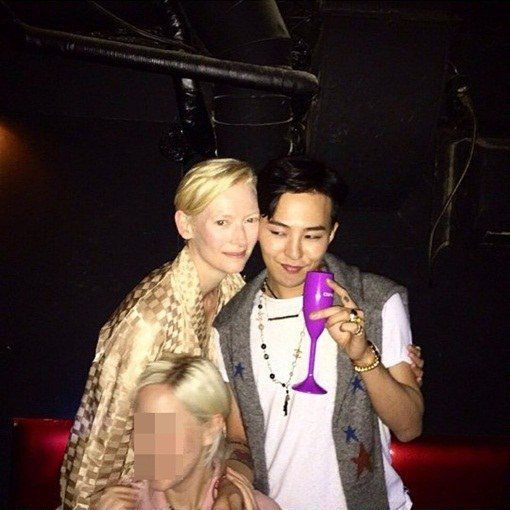 Credit: Koreaboo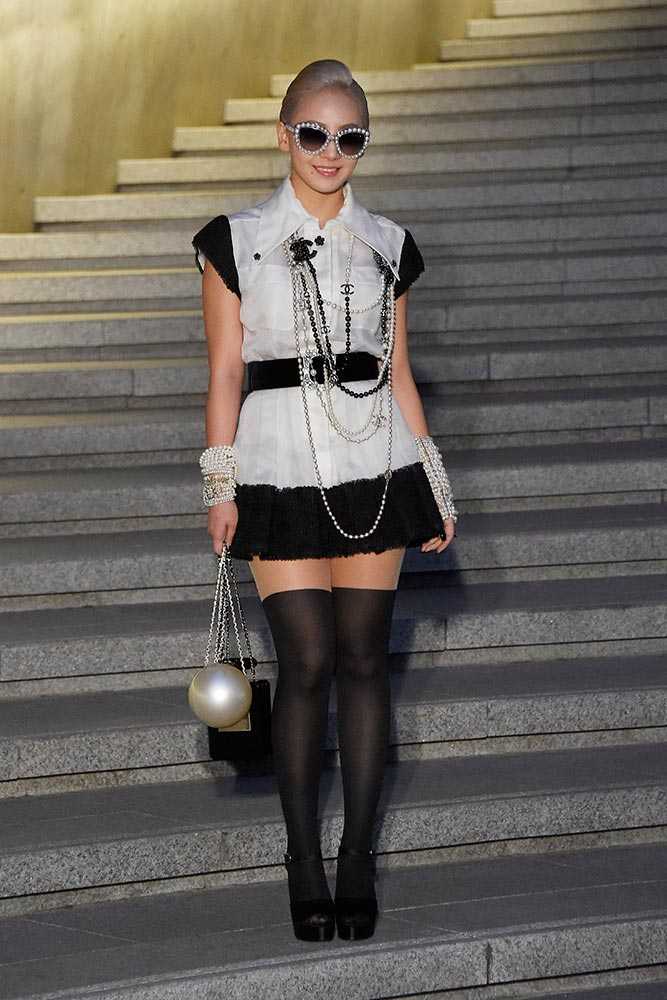 Credit: Elle UK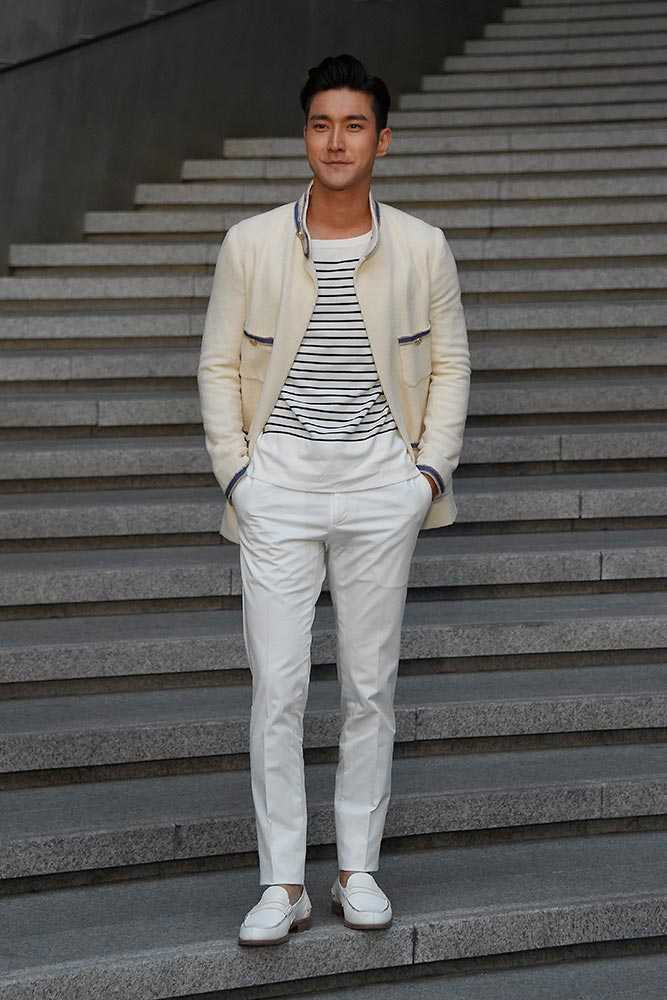 Credit: Elle UK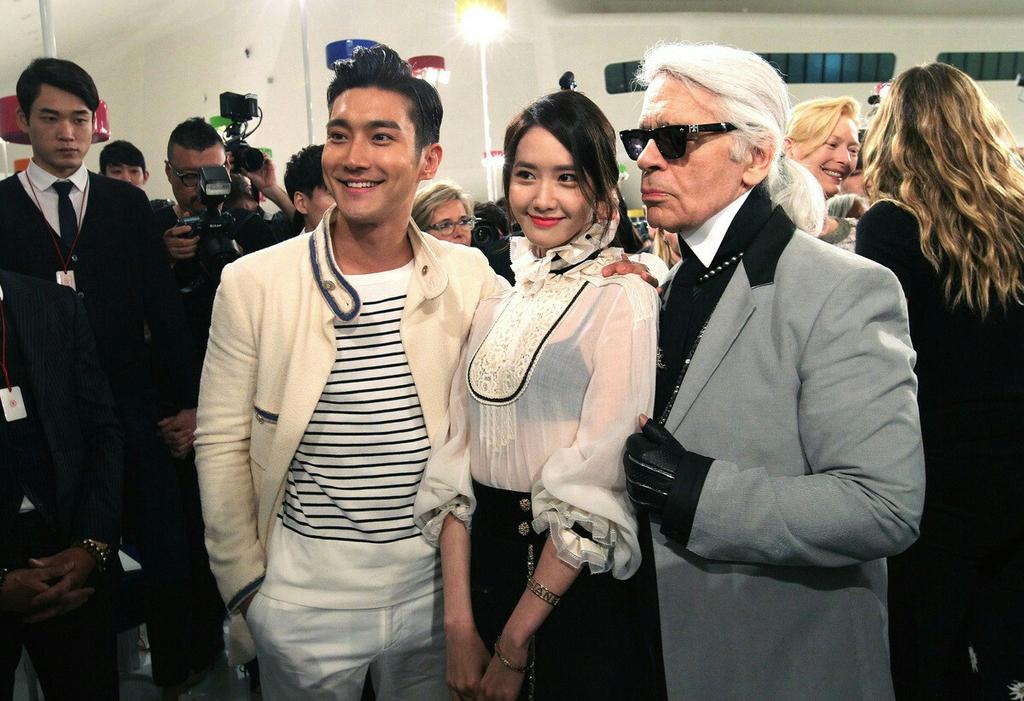 Chanel's creative director Karl Lagerfeld posed for photos with K-pop stars Yoona and Choi Si-won, from groups Girls' Generation and Super Junior respectively.
Futhermore, other noteworthy Korean celebrities who attended the show were actresses Park Shin-hye, Jung Ryeo-won, Han Ye-sul and actor Lee Jong-suk.
From abroad, U.S. actress Kristen Stewart, best known in her role from the "Twilight" fantasy film series, attended, as well as British actress Tilda Swinton. Brazilian supermodel Gisele Bundchen also watched the show from the front row, which she described as "a different perspective" to walking the runway.