Rock artist Jung Joon Young is in London! The young star who has gained recognition in South Korea after placing in the top 3 of Superstar K in 2012 posted on his instagram account yesterday this photo of a London street, with the caption "#London!"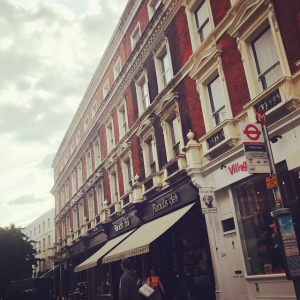 The singer-songwriter and popular radio host has since posted several photos of his trip, which according to the photos has included a trip to Camden and biking around London. He even posted a photo of his charming house where he is staying during the trip!
According to the photos, Joon Young is spending his time in the UK with popular youtuber "KoreanEnglishman" aka Josh, a british born youtuber who vlogs about both english and korean culture and life in London.
Jung Joon Young gained a lot of popularity and fans over the past three years, and has been praised for his talent in producing his own music. Check out his alternative rock single "Teenager" here:
The talented young singer is well used to travelling, after moving a lot with his father as a child, and has even spent some time in France. Perhaps after his time in London he will visit old memories? We can only speculate, as no official statement has been released about his trip, and all points to this being a private vacation with no official business.
Keep up with Joon Young and his trip on instagram!
Are you hoping to run into the young rocker? Where do you think he will be spending his days next? Let us know in the comments!