It seems that YG Entertainment group WINNER are currently spending some time in London!
Fan accounts for the group on social media have started sharing photos the group at the airport. With many fans discussing the possibility that the group might be in the UK to shoot a new music video. Many have also urged British fans to treat the idols well during their stay.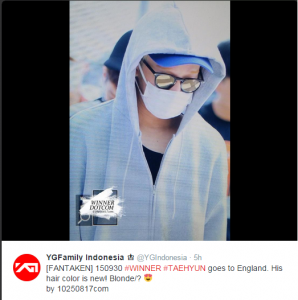 Hopefully this does mean that WINNER will be making a comeback soon, perhaps with a London-based music video!
Keep your eyes peeled if you live in the area, you might just spot the group hanging around across your street! [DISCLAIMER: Unfortunately, this is quite unlikely].
[ALL IMAGE CREDIT GOES TO RIGHTFUL OWNERS].