Rising star Dabit has been trotting around Europe for the past week, popping up in Germany and Ireland with more stops to go. Yesterday, on November 1st, Dabit was scheduled to hit Romania but due to complications it was cancelled with less than a week to go. That's when UCLan's Korean society stepped up, and with the support of Japako Music, organised a mini Dabit concert and fan meet in just a matter of days.
With many fans finding out about the concert even just two days before, it seemed to be set for failure. But as the committee leader Brendan says, "Never underestimate the Korean society". The small lecture theatre filled with around 70 eager fans, all awaiting Dabit's performance. If this was the turnout for such short notice, we can only imagine what it would have been like if there had been more time.
Dabit opened the show with a slow ballad, 멍 (Zone Out) followed by Lonely Love of his newest album. Taking a moment to talk to the audience, he gave an impassioned speech about his hatred of rain. In response to which a rainy soundtrack was played, prompting a mock tantrum as he went off stage to collect props for his next song, The Rain Song.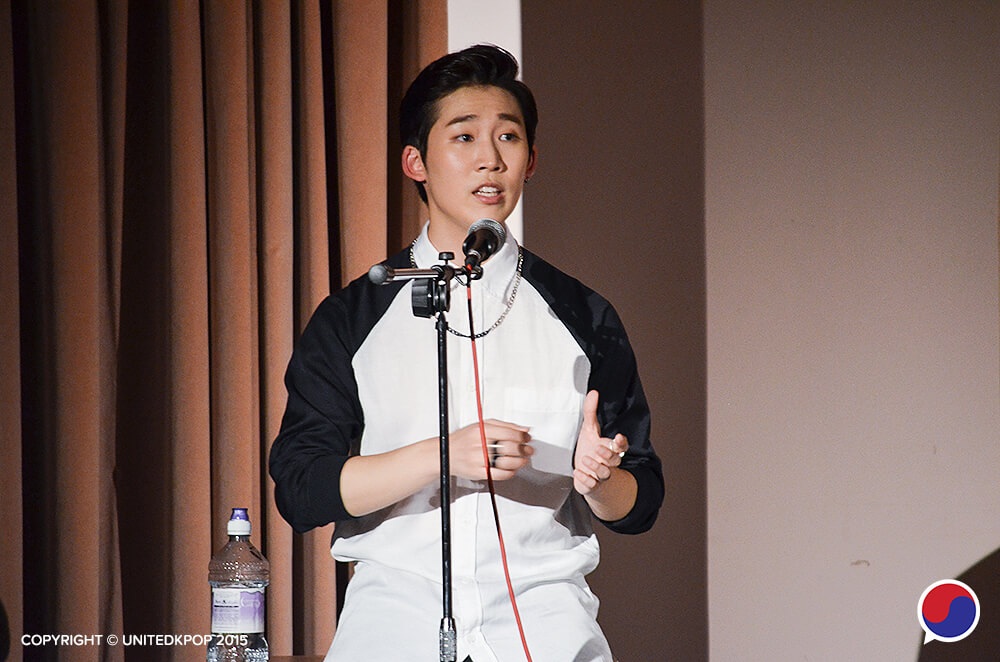 After The Rain Song performance was finished, Dabit put down his coat and umbrella and moved on to the Q&A session. The first question came from Koffeedream themselves, "If you could be any food, what would it be?". A tough question for the known foodie, Dabit declared he'd like to be ravioli. The reason being all of the fillings, the meat and the cheese, but mostly, he was just really hungry. Diving into audience questions, Dabit answered a wide variety, from his favourite member of BTS (Rap Monster), to his plans for the future (More music and more collaborations).
His most poignant response came in the form of a question about his most embarrassing stage experience. Dabit regaled the story of the first time he wanted to sing in front of people. It was his high school talent show, and wanting to look good in front of his friends and the upper-class men he decided to sing 안되나요 (Can't We) by his favourite singer Wheesung but the wrong track was chosen and his first performance had been an accidental lipsync. But, after finishing laughing at him, his friend had told him; he just needed to work really hard and eventually nobody will ever know the difference. So he worked hard, and later he entered another talent contest in school, and this time came in 1st place with his own voice.
He also answered questions about his acting plans, and love of musicals, and who he would collaborate with. Dabit explained he has a collab in the works with his former idol group 24K, who he was to debut with before deciding to go solo.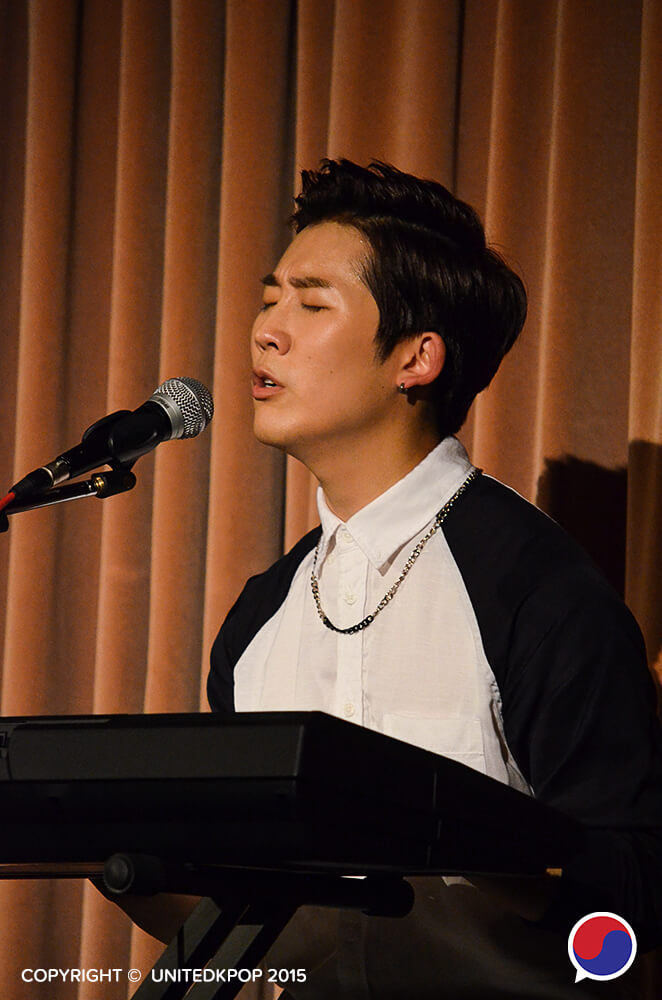 With the Q&A over, Dabit jumped straight back into performances with Jason Mraz's I'm Yours, followed by the title track of his new album Up & Down ft Hayana. Since Hayana was unable to be there, it left an awkward moment in the spaces where she would be singing on stage, so Dabit had the audience doing Sistar-style body waves as the recording played her lines. He then performed Whoo Whoo Whoo and told the audience that was all, until cheers for an encore had him back on stage playing a keyboard rendition of Adele's Make You Feel My Love.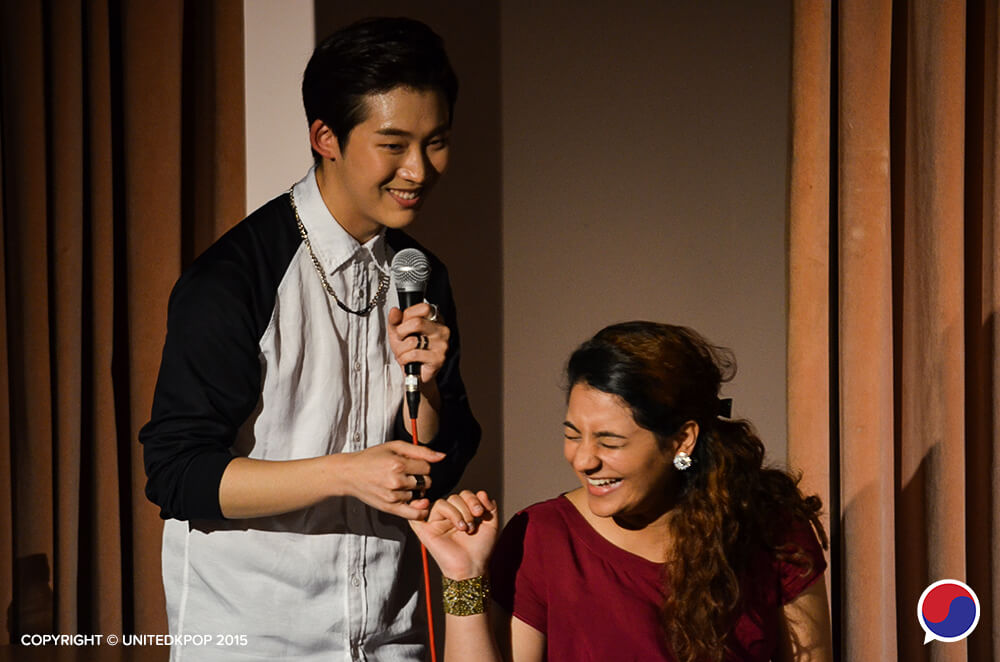 He finished the show with one last performance that the fans thoroughly enjoyed – fan serenading. He called up 5 fans to the stage, serenading each one with different moves every time. Despite it being his first time serenading, the audience (and stage) response all pointed towards a great success.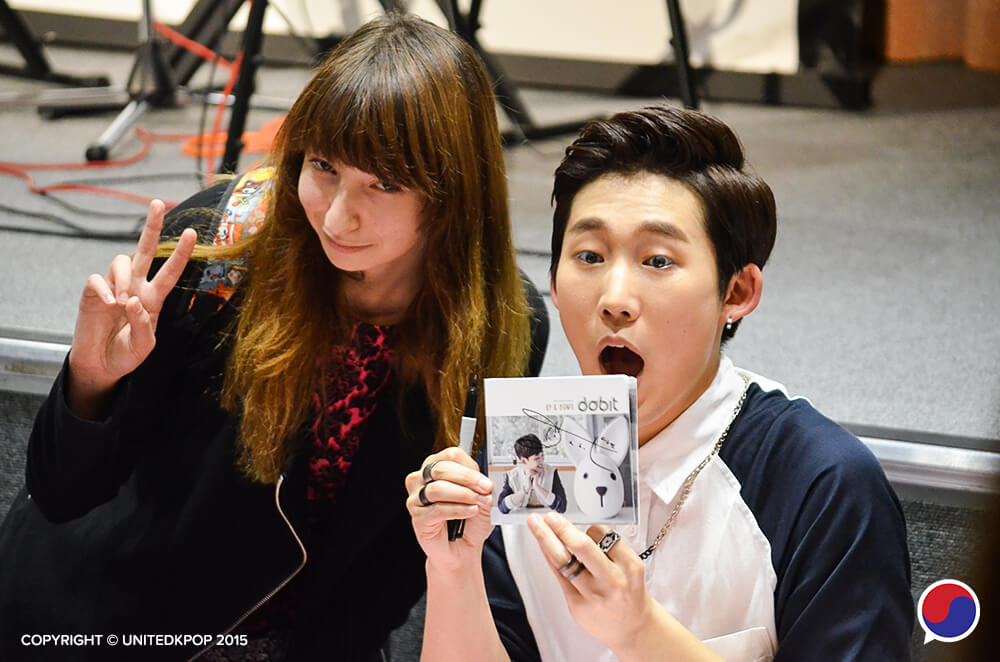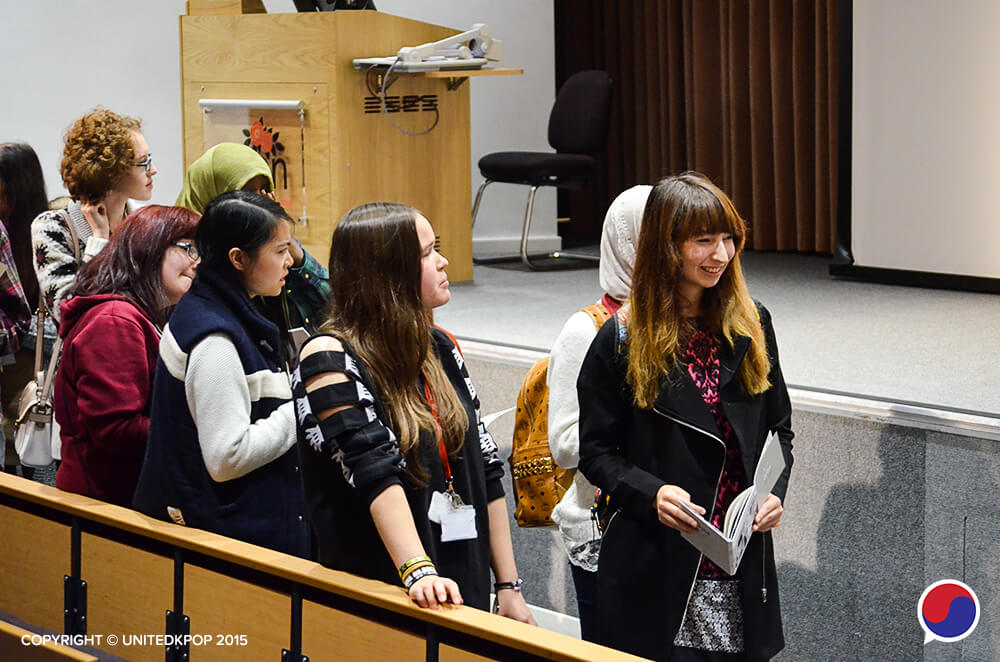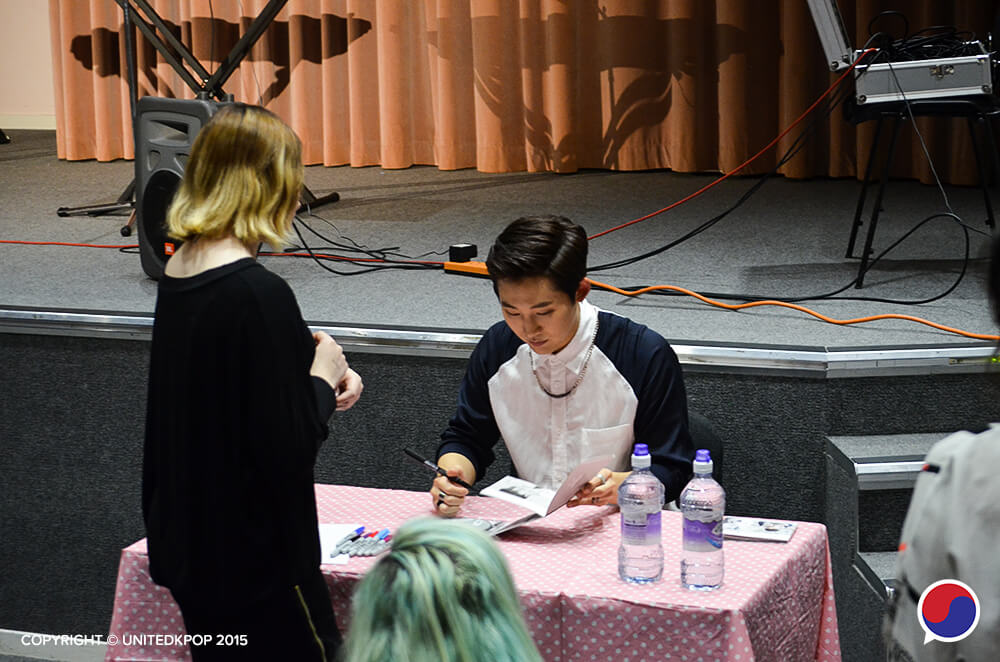 With the show over, fans then formed an orderly queue, as it was then time for the fan sign. Each fan who purchased an album was able to have it signed, each with a personal message from Dabit, along with a photo taken with Dabit, too. Some even managed to grab a selfie or two before the next fan was up. UCLan have photos from the fan sign in their Facebook group.
Overall, it was a fantastic event. The UCLan Korean Society truly outdid themselves pulling it all together in such a short space of time, and it all went off without a hitch. Dabit's own performances were stellar, his strong vocals wowing the audience, both those already his fan and some new fans too. Hopefully we'll see Dabit back on UK turf again before long!
For those that wish to join UCLan's Korean society, you can join their Facebook group, here.
---
See more from Dabit: