Take a break from frantic Christmas wrapping, grab a selection of festive treats and enjoy this week's Film Friday: Christmas Special! We're watching 2003 romantic comedy, Happy Ero Christmas. Remember this film isn't to be taken too seriously. It's a silly festive movie with entertaining moments amongst some slightly more awkward ones. It's a Christmas meets adult movie production with a coming of age aura about it.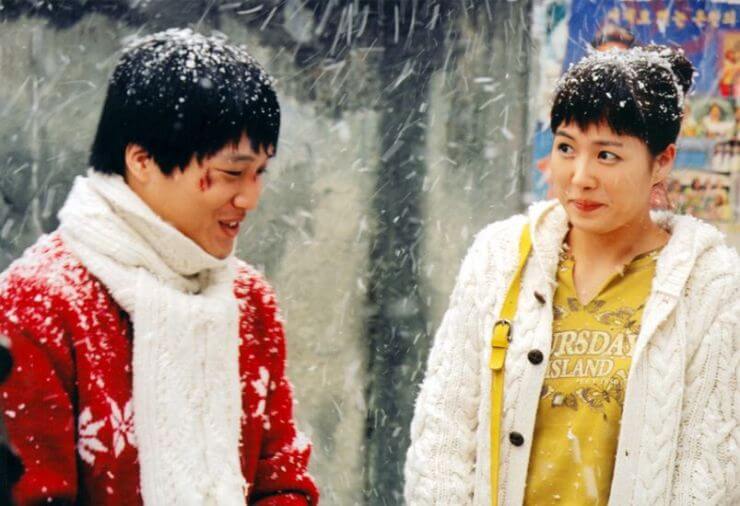 Happy Ero Christmas tells two tales of romance. One story is led with a romantic touch, the other narrated with a suggestive plot. Cha Tae-Hyun plays Byong-Ki, a police officer with a crush on a young woman who works at the local bowling alley. Min-Kyong played by Kim Sun-Ah, is Byong-Ki's muse but his attempts to romance her are hindered by his shy, school-boy attitude.  His goofy nature fails to catch Min-Kyong's eye as she falls for a neighbourhood gangster. Conveniently, the criminal and Byong-Ki have history, and the sole reason he become a police officer. There is a struggle for dominance under the surface. Byong-Ki attempts to arrest the gangster at any opportunity and the gangster refuses to let Byong-Ki take Min-Kyong.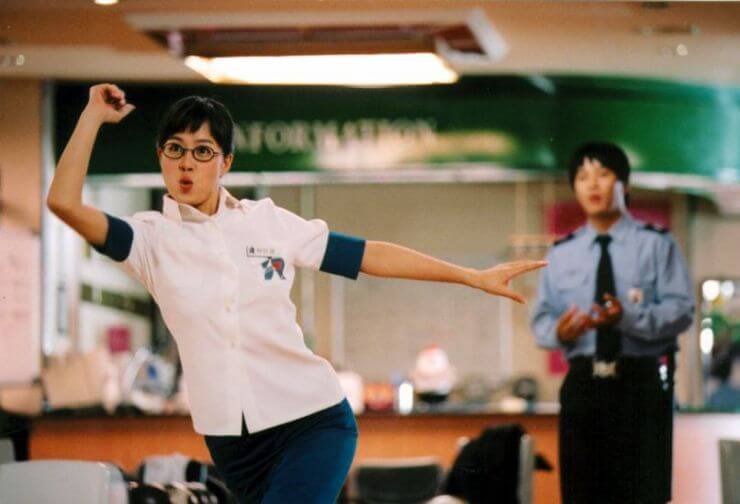 There are a couple of separate episodes running alongside Byong-Ki and Min-Kyong's unrequited love. These side stories are interjected throughout the course of the film and creates scenes of pure comedy gold.  Two teenagers thrive on the idea of 'getting lucky' at Christmas and will stop at nothing to fulfil their festive wish and a girl competes in a beauty pageant to become 'Miss Spa'. Both side plots are heavily reliant on their comedy relief. There are moments of total hilarity that will take you by surprise.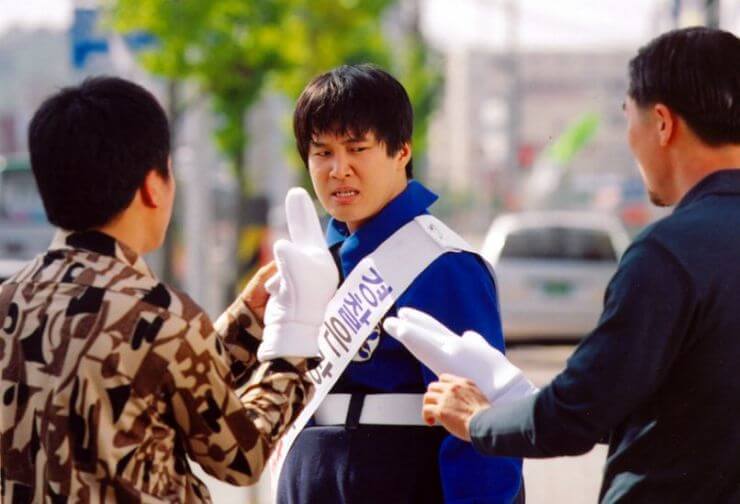 Happy Ero Christmas tries to keep things festive and light but sometimes fails to keep its style. It's hard to work out what direction the film is heading in but the joyful soundtrack keeps you in the spirit. It's a slower-paced rendition of 'Love Actually' without the powerful characters and driven narrative. It's easy to be convinced that the flaws in this film should be prevalent upon reflection but ultimately, it's a charming, festive film set within a small spa town that will leave you befuddled and entertained at the same time.
Check out the trailer and…
Merry Christmas everyone!