2NE1 leader CL and Big Bang leader G-Dragon are in Paris, France for Paris Fashion Week!
It seems like Europe is the place to be for K-Pop stars recently, what with Super Junior's Heechul in Spain, TRAX's Jungmo in Paris and London and now the two YG artists in Paris!
Though, of course, this is not the first time CL and GD have been present during European Fashion Weeks. Given their prominent positions has fashion icons in their native Korea, it is rather unsurprising that they are always where the latest haute couture trends are being revealed.
CL shared a photo of her and G-Dragon posing for the camera on her personal Instagram, as well as a snap of herself and world-renowned fashion designer John Paul Gaultier!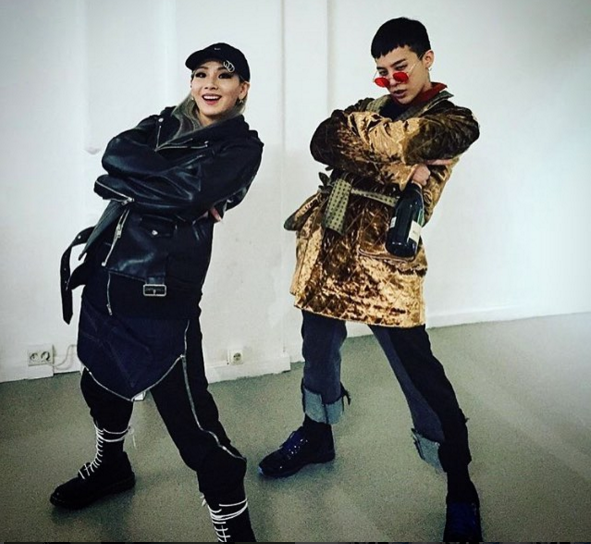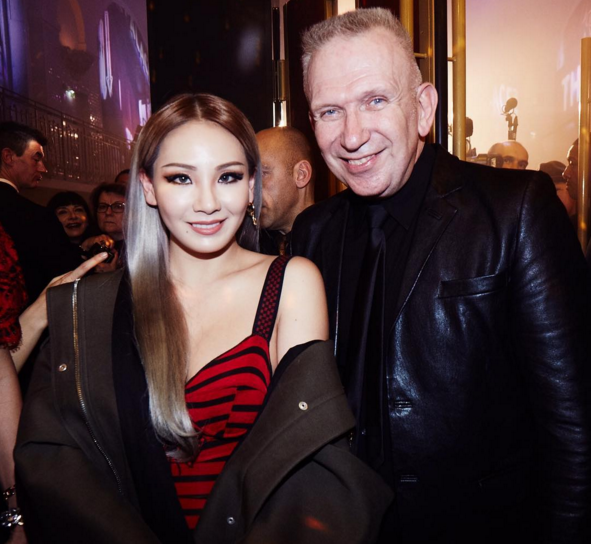 They look like they are having lots of fun together as usual.
—
In related news, British news outlet 'The Telegraph' wrote a piece the other day about G-Dragon and his appearance at Chanel's Couture Show a few days ago.
They had some very kind words to say about the Korean rapper, as quoted below:
"You might not have heard of G-Dragon, but the South Korean rapper is arguably the biggest Asian artist in the world, with a fiercely loyal social following…The 25-year-old, whose real name is Kwon Ji-yong, sent fans into a tagging frenzy today when he was pictured at Chanel's Couture show in a navy suit covered in Chanel brooches, which he paired with a furry Chanel trapper hat."
– Emma Spedding (the Telegraph).
It seems that G-Dragon has made an impression yet again on the European fashion scene and British media!
You can read the full article here.
[Sources: CL's Instagram, The Telegraph website.]