HISTORY's long-awaited debut in the UK began with the announcement of a European tour and ended with an electric performance that had fans begging for more.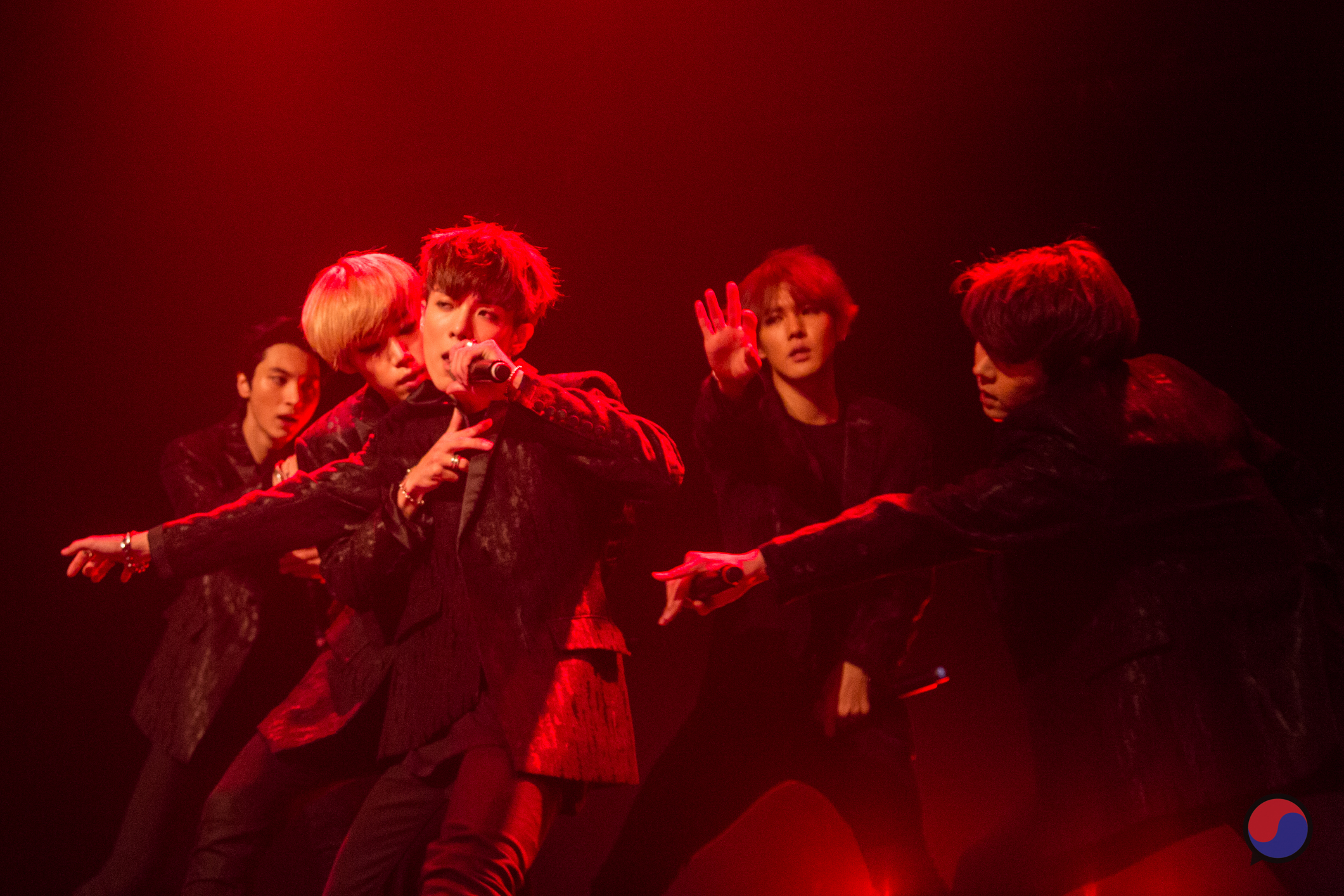 On Sunday, HISTORY performed in front of hundreds of fans at the O2 Academy in Islington as part of their Europe Live Tour 2016. The group had just arrived from Helsinki a few hours before they were set to perform in London and had a date in Paris only three days after. Fans queued the majority of the day to secure a good spot during the show and the atmosphere outside the venue was energetic considering the bitter British weather they had to put up with. It was a surprise to see so many fans outside of the UK in attendance! Fans from all over had travelled to the British capital to see their idols perform including a number of Japanese fans!
The doors opened a little after 5pm with fans gathering around the barriers not long after. The venue was relatively small which made for excellent viewing as every fan could get close enough to the stage. When the show began, the atmosphere was alive and HISTORY entered to an electric jubilation of screams and cheers. They definitely felt the love from their vocal fans. They were suited in slick, black outfits and eased fans in with their debut song 'Dreamer', which was fitting as it was their first time performing for their UK fans. The crowd succumbed to a nostalgic performance of a harmonising ballad whilst rapper, Sihyoung, greeted London fans and bounced across the stage.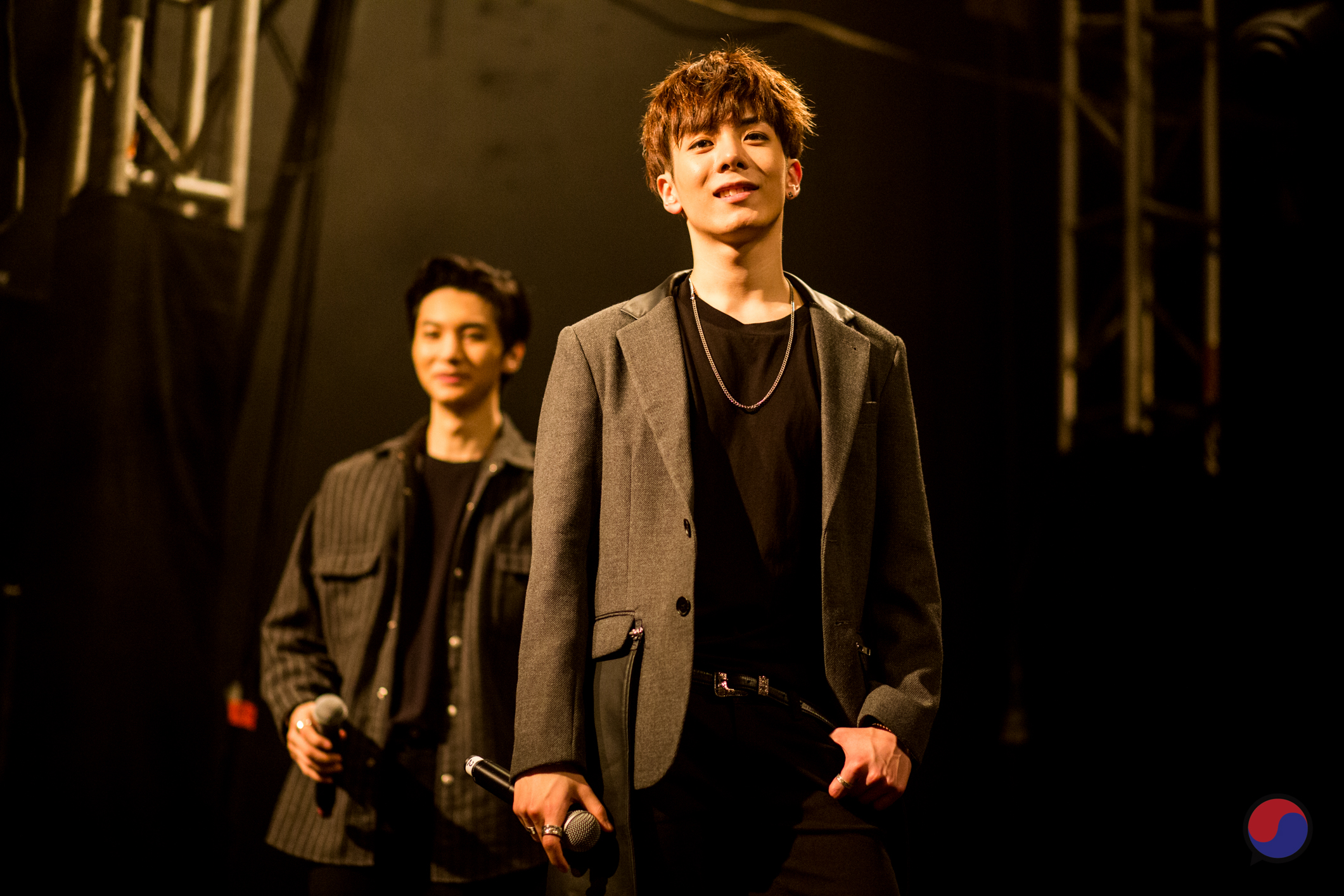 The next song began slow as the boys slipped into 'D-Day' and wooed the crowd with their gentlemanly style and tight choreography. It was the perfect choice of song considering the concert was D-Day for plenty of fans. After the performance, the members took a little break to greet their fans: "We are HISTORY! What's up London?!" Dokyun excites fans by mentioning how powerful they are and Sihyoung is speechless as he looks out to the crowd. Kyungil screams: "Are you ready?!" and the show resumes, with 'There's No Sun' taken from their 3rd mini-album.
It's a melodic, stripped down performance showcasing their raw vocals as they stand looking out at the crowd. Ji Yeong bobs his head to the music and fans wave their light sticks in sync. Jaeho breaks formation to come closer to the crowd before they begin their next song, 'Tomorrow'. They ooze confidence whilst performing and fans get increasingly louder with every high note from maknae, Ji Yeong. Just before the boys stop for a quick interval, they performed 'Why Not' which seemed to be a secret fan favourite!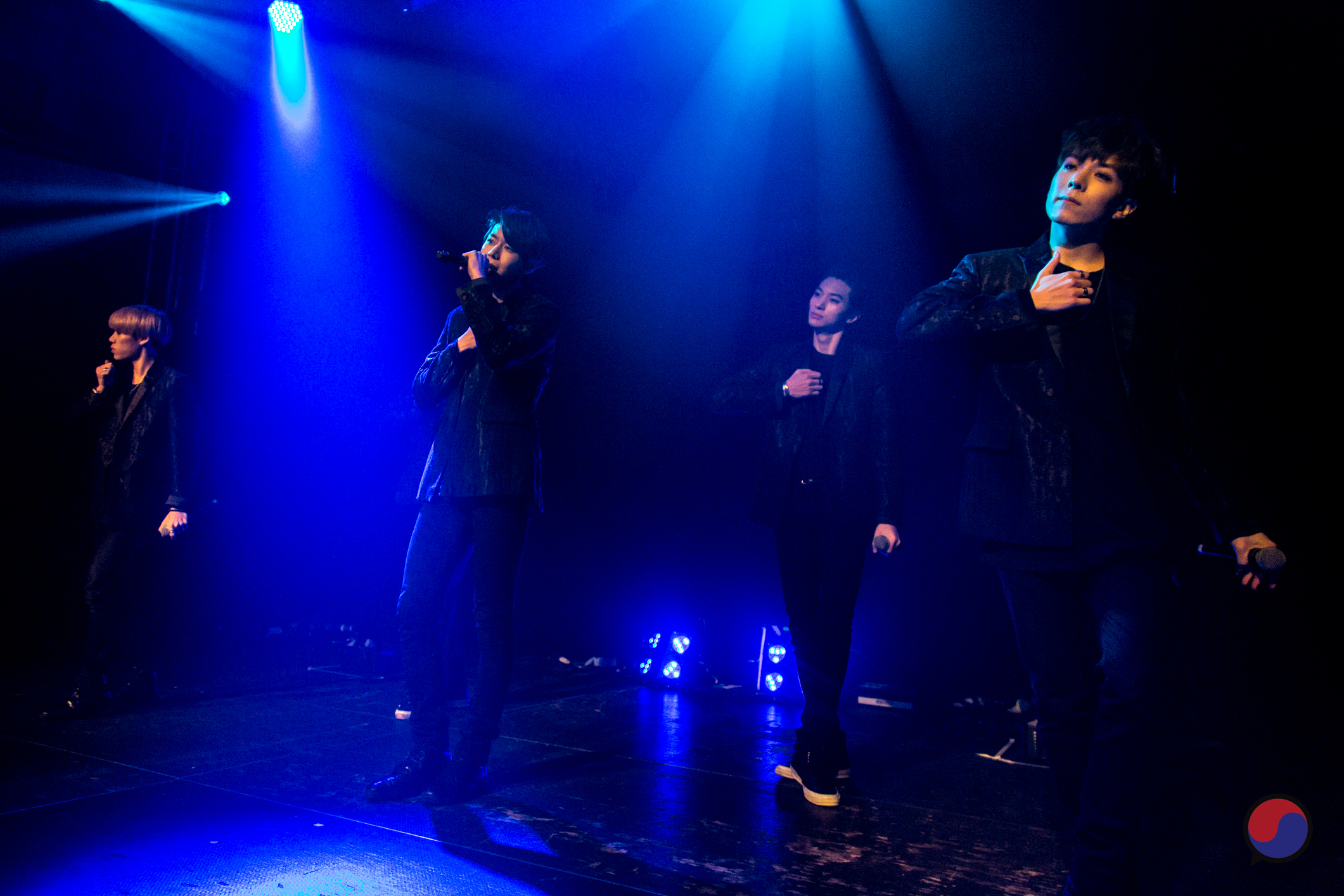 Kyungil drives the crowd wild by telling them how much they are all loving London! He mentions he loves British music, movies and Harry Potter. Sihyoung comments on his favourite colours being red, blue and white, signing out the Union Jack to loud cheers. Dokyun tells fans he likes football and Jaeho recalls seeing the British film Kingsman: The Secret Service recently. Sihyoung tells fans to come say 'hi' if you see them on the streets whilst they're sightseeing. Points to HISTORY for their fan-service! Kyungil asks for the lights to stay on so they can see every person's face in the crowd. More points awarded for fan-service! They exit the stage for a quick outfit change.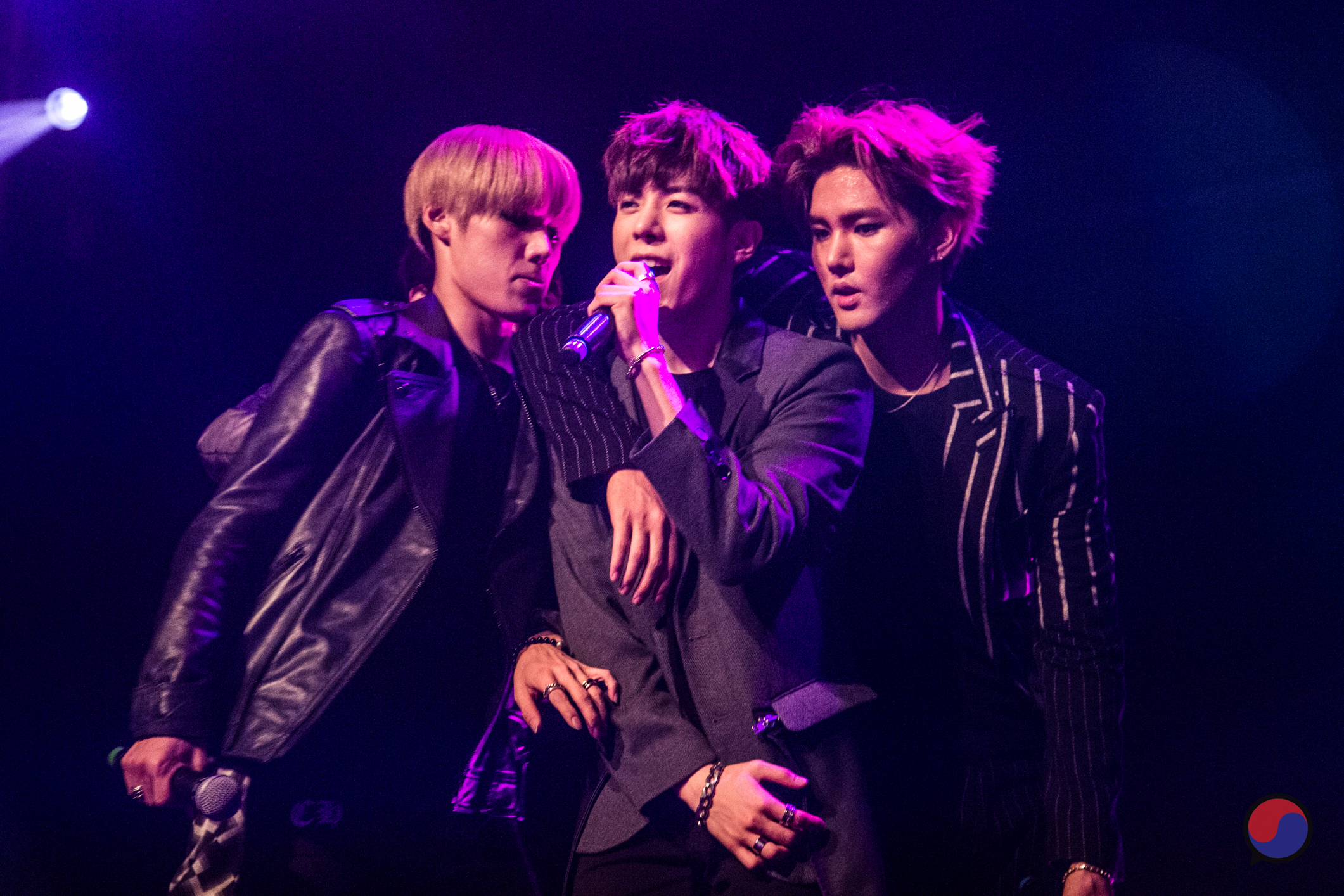 Dokyun reappears to perform solo ballad 'Because I Love You' before the group come back as a whole to perform single 'What Am I To You' and fans are treated to suave choreography and sexy attitude during the song. The screams have just about died down when HISTORY explode into 'Psycho' and fans go insane, reciting perfectly synced fan chants at every opportunity. The choreography isn't for the faint-hearted and fans were exposed to moves that left them fanning themselves down with their light-sticks.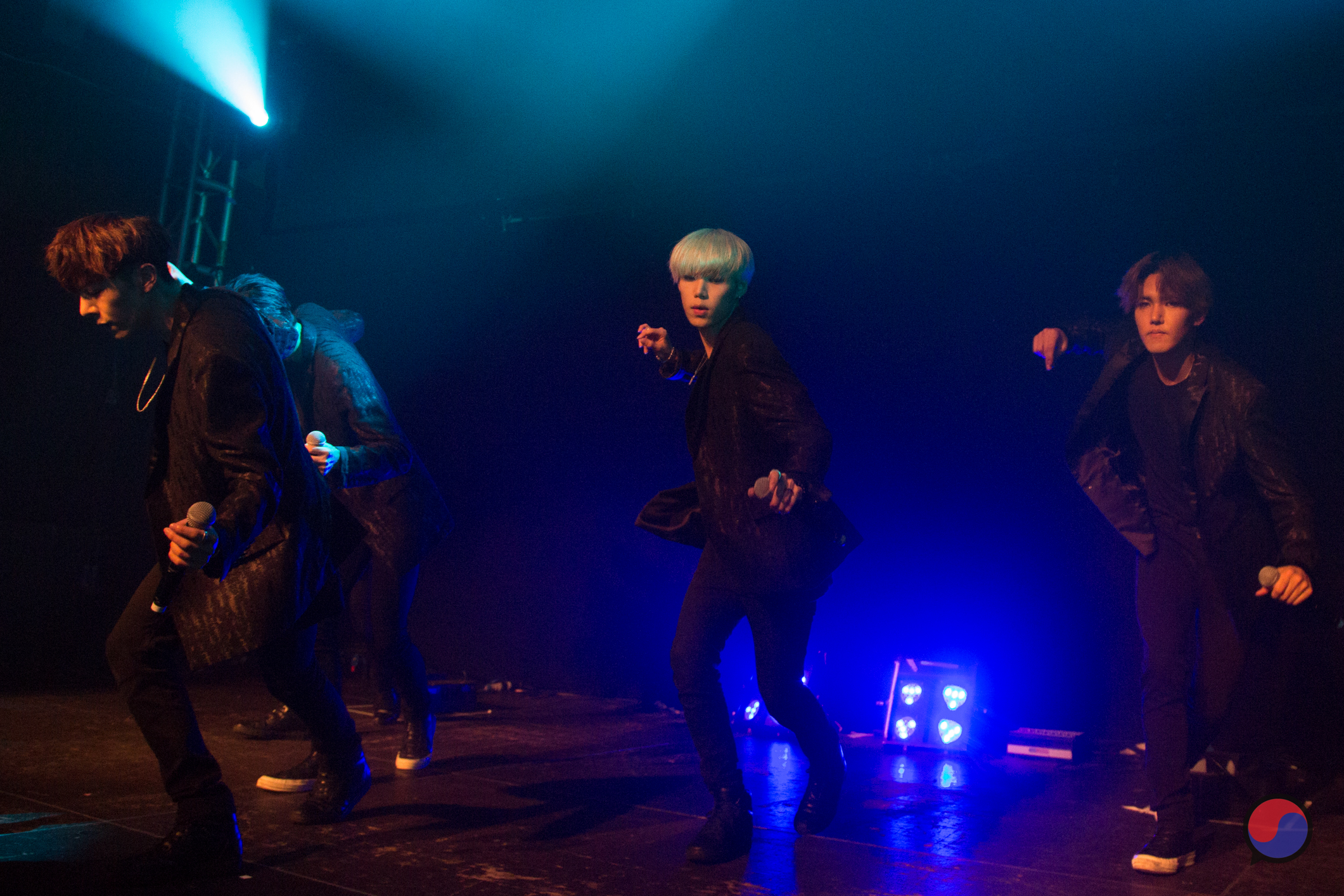 The interlude comes at the right time as fans needed a cool down after that last performance. After a five minute interlude with a showcase of HISTORY's music videos playing on a big screen, Ji Yeong enters onto the stage to perform a solo ballad kitted out in a heavy, leather jacket. The maknae impresses fans with his vocals before Jaeho and Dokyun take over with, "The Manual", an equally impressive ballad. Kyungil appears on stage in a pinstripe suit and performs 'Baby Hello' alongside Ji Yeong and Sihyoung.  After a showcase of their individual talents, they perform 'Liar' which is a perfect song for more fan-chants. The boys looked like they were soaking in every moment with their fans during this performance as they stood looking out to the crowd and smiling, signalling everyone to sing along.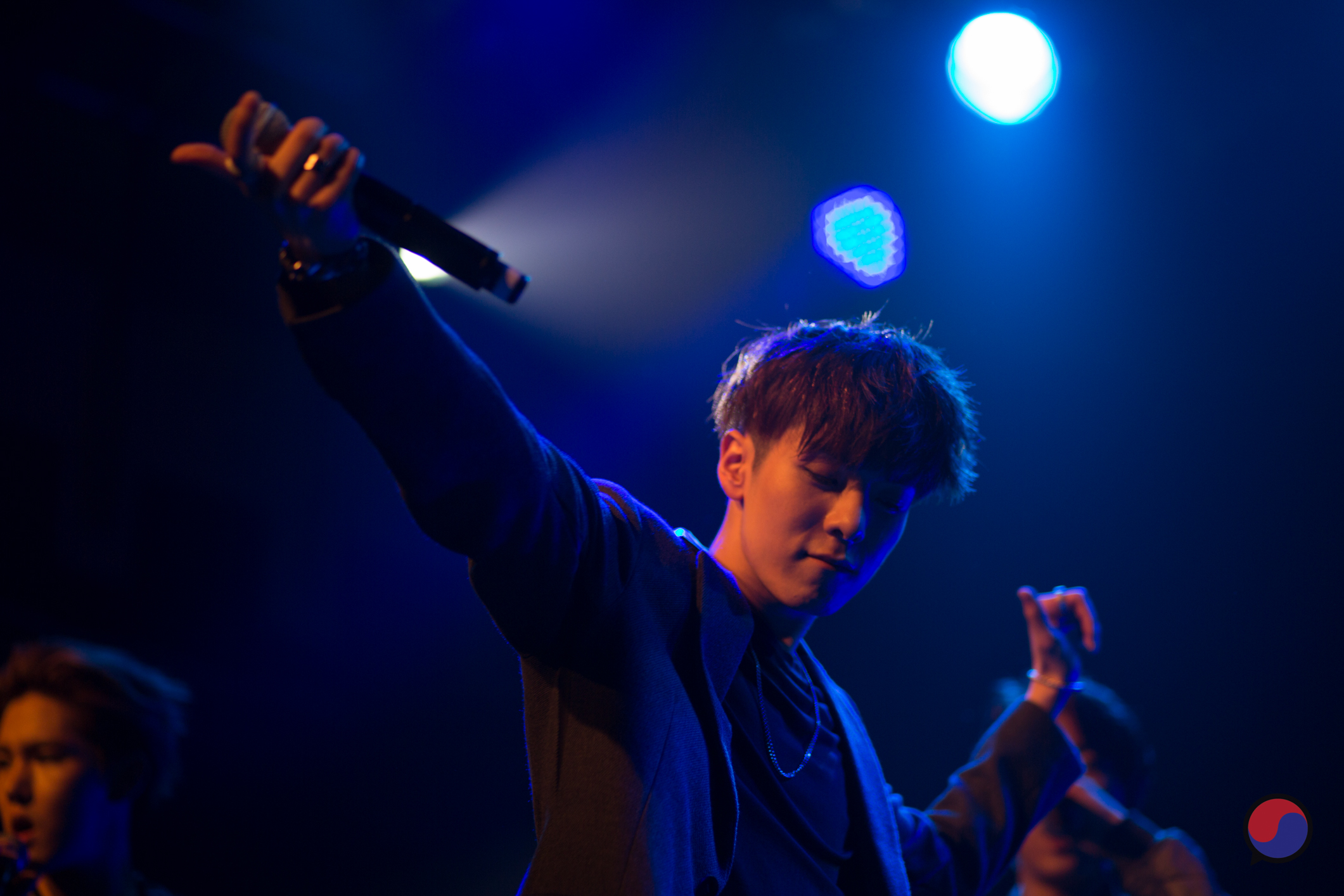 After 'Liar' was over, Kyungil shared a secret with fans… they were currently working really hard on their next album! Kyungil then opened the floor for fan questions (more fan-service points awarded!) and instructed they had to throw up their hands after the count of three. The first fan to be handed a microphone shouted: "Why are you guys so handsome?!" and Sihyoung acted all coy in response, replying "Kyungil is better than me!" Another fan asked: "What British food have you tried?" The group agreed they'd only tried Subway and McDonalds but will try fish and chips! The hot question was posed to the group next: "What's your ideal type?!" Ji Yeong affectionately hugged Kyungil, Kyungil replied that his type is someone who likes him back. Jaeho impressed the crowd by saying 'British girls?' to which Kyungil called him 'Casanova'. Dokyun likes nice girls with a pretty smile and Sihyoung said his ideal type was girls who look good in denim jeans… screams erupted from all the girls in denim jeans.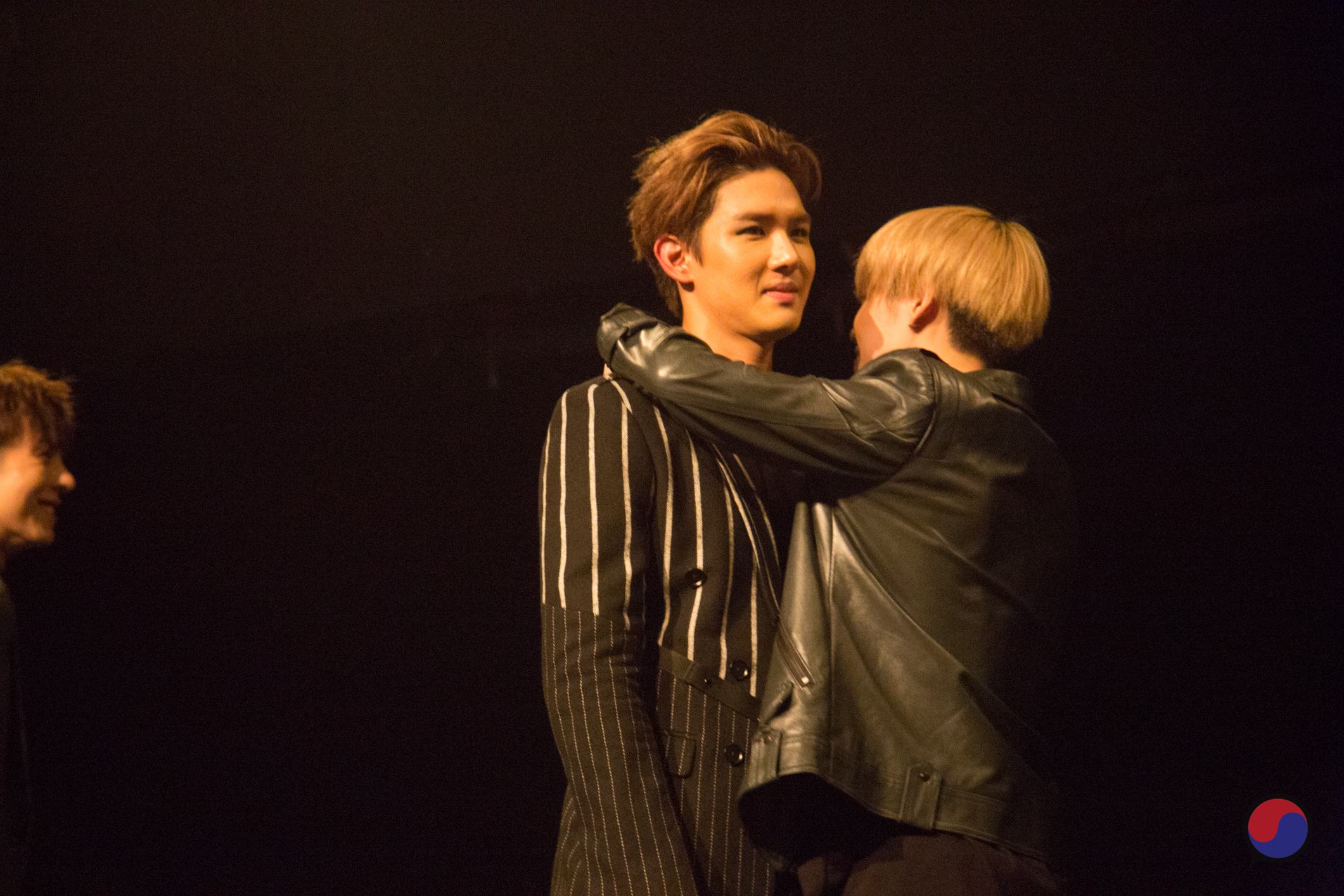 HISTORY wrapped things up by introducing their next song: "When we say 'we are' you say, 'lost!'" and began the performance of their 2nd Japanese single, "Lost". It was definitely a fan-favourite and the EDM vibes were electrifying on stage and in the pit! After a solid performance with a flawless routine packed with energy, the boys wound things down with ballad "Beautiful, My Girl". You could sense the concert was nearing an end and after an impeccable performance, the boys said they don't want to go home! They mention how they originally came with the intention of giving the fans energy but they'll be going back home with energy from the fans. The crowd went wild, feeding more of that energy HISTORY loved! They promised fans to work hard in Korea, "if you'll wait for us…" The crowd didn't hesitate to scream their support.
The boys performed their final song 'Might Just Die', which came as no shock to be the most popular in terms of fan-chants and cheer, before they left the stage. Of course, the crowd went crazy for more performances and screamed for an encore. The boys reappeared with a technical performance of 'Ghost' and finished with a sweeter sound and sang 'Tell Me Love' as a farewell to their loyal fans. It was a perfect finale and the boys left the stage with goodbye bows, kisses to the crowd and energetic waves.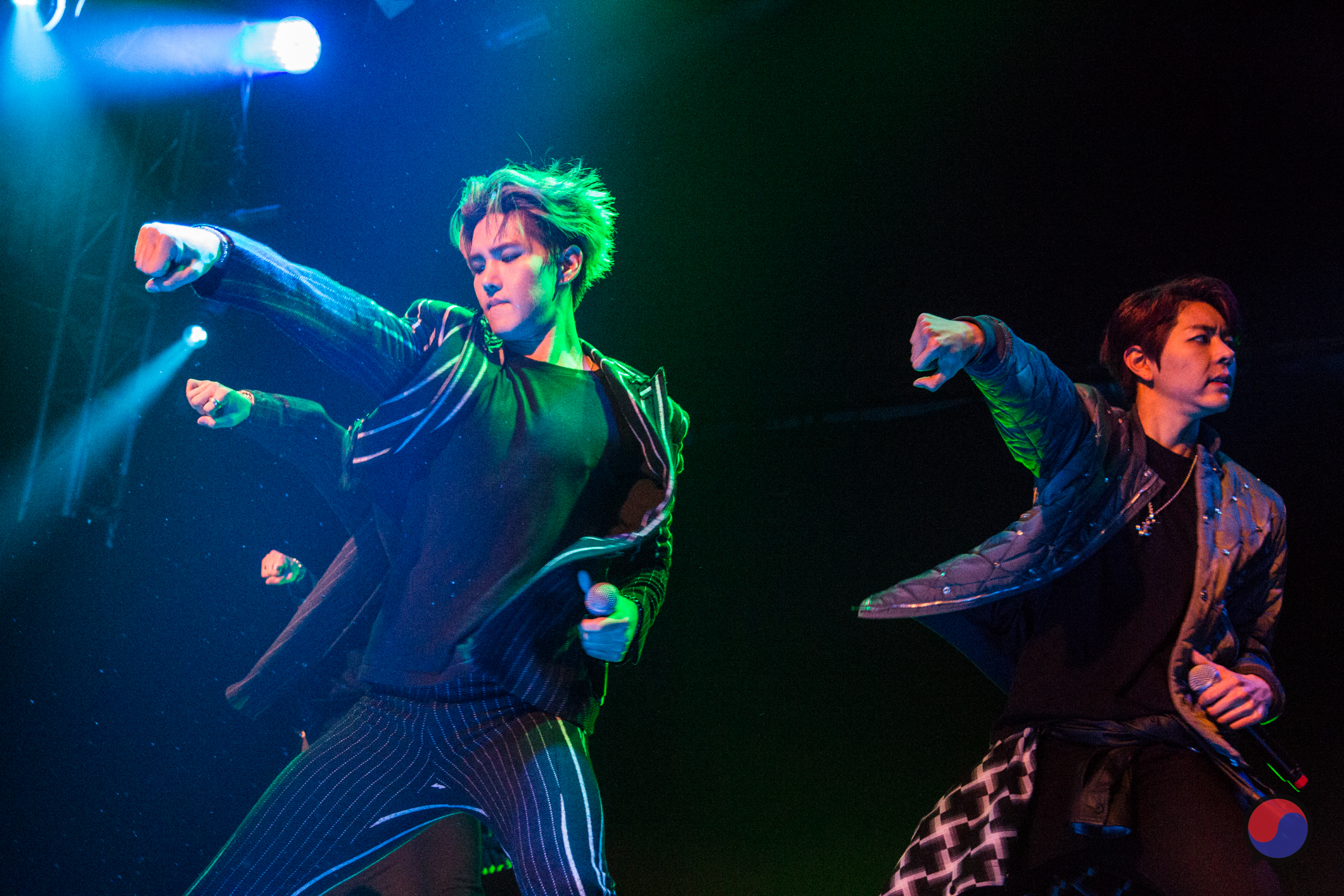 The concert as a whole was one of the very best we've ever had here in London! From what I could see, there was no aggressive pushing between fans in the crowd which is a nice change compared to recent concerts!  HISTORY put on an incredible show and the balance between performing and interacting with fans was perfect. As promised, we can look forward to new music this year and hopefully they won't hesitate to return for another European tour!
Photography by Michael East.