For this week's Korean beauty product review I'll be bringing my thoughts on Etude House's 'Dr.Mascara Fixer' there are two different formula variations released by Etude House; '#01 Perfect Lash' and '#02 Super Long Lash'. For this review, I'll be commenting on '#02', for super long lashes!
I have to admit, out of all the products I've used, I've never tried a lash fixer before so this was a completely new thing for me to try! The product itself can be used before, or after mascara but after a couple tests I found I prefer to use it as more of a base/primer for the lashes to get the best finish. Here's how Etude House describe the 'Dr.Mascara Fixer": "This transparent fixing gel mascara offers perfect curl and waterproof fix in any environment and climate. Contains micro black fibers to maximize lengthening. Infused with Black Food extracts to condition lashes."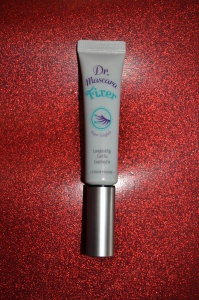 The packaging is actually a lot simpler than some Etude House products, but nevertheless it's still beautifully presented. I also have to point out just how amazing the applicator is! It has a slightly curved 'C' shape to the brush which makes it especially easy to get to the root of the lashes when applying the fixer. It really helps to ensure you're getting the product in place to keep the curl secure and to add length.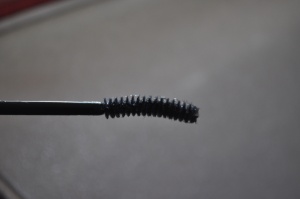 My lashes are extremely straight, and pretty short (I usually wear false lashes from a day to day basis) And I've never found myself being the biggest fan of mascaras because I could never really find ones that suit me. But let me say, this product REALLY made a difference to my lashes. Whatever is in this mascara fixer really keeps the curl there! The only problem I found with this are the little fibers inside the product, I find that while they do add a substantial amount of length (wait for a comparison picture below, you really can't argue how much it helps my poor lashes!) you do have to make sure you're really careful when applying them. And take care to remove any excess on the applicator as once you apply your mascara on top, they can go extremely spidery and clumpy if there are lots and lots of the fibers on your lashes.
Below are a couple pictures to show you the difference this makes to your lashes! On the left are my lashes curled with just mascara on top. And on the right, are my lashes after the magical fibers and mascara kept the curl in place, and added some length!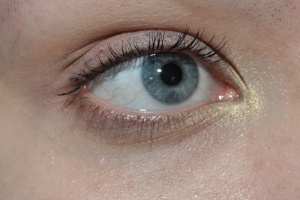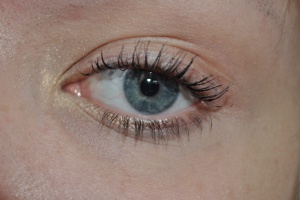 If you find you want some extra length to your lashes, or want them to hold their curl a lot more definitely check this product out! It works wonders, my lashes actually stay curled now! If I'm really honest, I wasn't a fan when I first tried this, but after a couple more attempts I finally got there and fell in love with the finish! (Maybe my eyes will actually get a break from fake lashes now)
If you wanted to try this for yourself you can order HERE
[Let me know if you've tried anything similar yourself, or have any recommendations below!]