This week I'll be bringing you a review for quite possibly my holy grail of all the Korean make-up products I own; Innisfree's No Sebum Mineral pact. This powder really is a life saver, and is the only thing that'll keep my oily skin in control throughout the day. The powder itself was created as a replacement for oil control papers and absorbs excess sebum while giving the skin a soft and silky matte finish.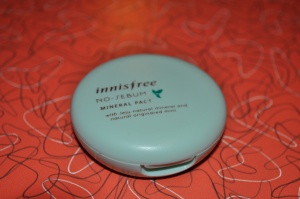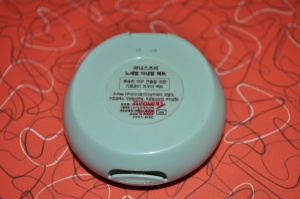 The Innisfree compact contains natural Jeju minerals, and mint ingredients that keep the skin healthy. The powder also has the 6 free system. This means it's paraben, artificial colour free, talc free, artificial fragrance free, mineral oil free and free from any animal derived ingredients. It just keeps getting better, right? In your compact alongside the mirror, you also get a little powder puff that fits perfectly on two fingers. It gives a controlled and smooth application without leaving an excess of powder on the skin. Keeping your skin flawless all day!
Usually buying any skin/base related products online can be a trouble as you have the dilemma of attempting to guess what colour will work best. This isn't a problem with the Innisfree pact, as the powder is completely translucent and will set and mattify any product you apply it over. The trouble is, if you just prefer to use one skin product overall. As this won't be giving you any extra coverage, It'll just absorb oil and keep your skin matte, without taking the life out!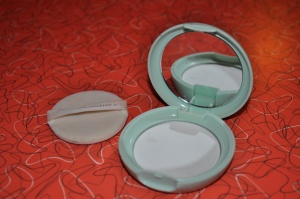 The only con I can really find with this product is the size, as daily use may mean you have to replace it fairly frequently. But the size also makes it perfect for keeping in your make-up bag for touch ups throughout the day. So it really cancels itself out as it's too handy to carry with you at all times. The pact really can do no wrong!
If you'd like to try this amazing product for yourself, you can order direct from the Innisfree website HERE