The weather was being bipolar on day four at London Fashion Week but that didn't stop the fashion crowd from gathering and attending the shows, many of whom flew in to the country just for the event. A certain group of attendees surprised the media crowd and brought us into a frenzy, especially the k-pop and Korean fashion aficionados.
The Kokon To Zai or KTZ  show was running  a bit behind schedule and the stylish queue was getting longer by the second, then out of nowhere famous stylist for big-shot YG artists Big Bang and 2NE1, Yang Seung Ho a.k.a Xin, model and actress Kiko Mizuhara, and Ambush cult-brand accessories designer and wife of Verbal, Yoon hurriedly came to show their support and preview the upcoming collection. Even though they were fashionably late, G-dragon's friends were kind enough to pose for a few photos before being ushered into the BFC Courtyard Show Space.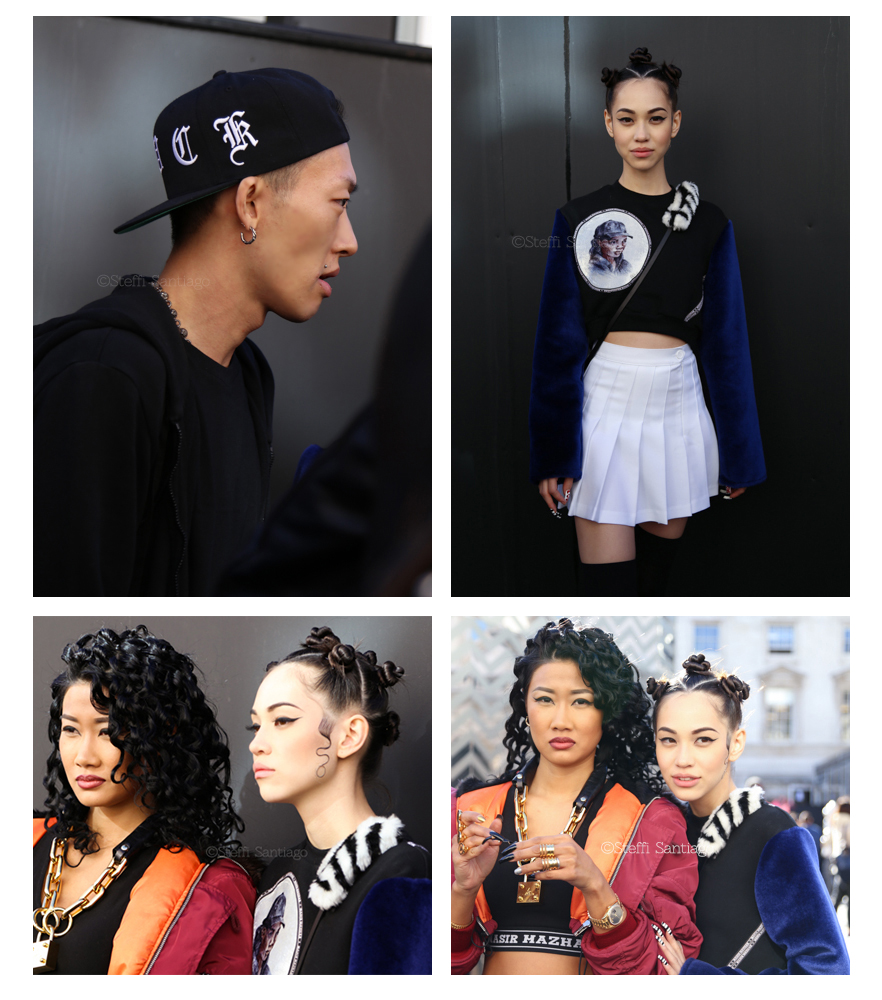 Just when some of the media crowd dispersed, another well-known face in the K-pop clique just appeared in front of me! None other than DJ, GIZA designer and singer Mademoiselle Yulia and her rainbow-coloured hair in a high pony-tail. Having the courage to call her "Yulia-san" she gave me a kind smile despite being in a rush to find her VIP seat in the tent.

 Inside the KTZ show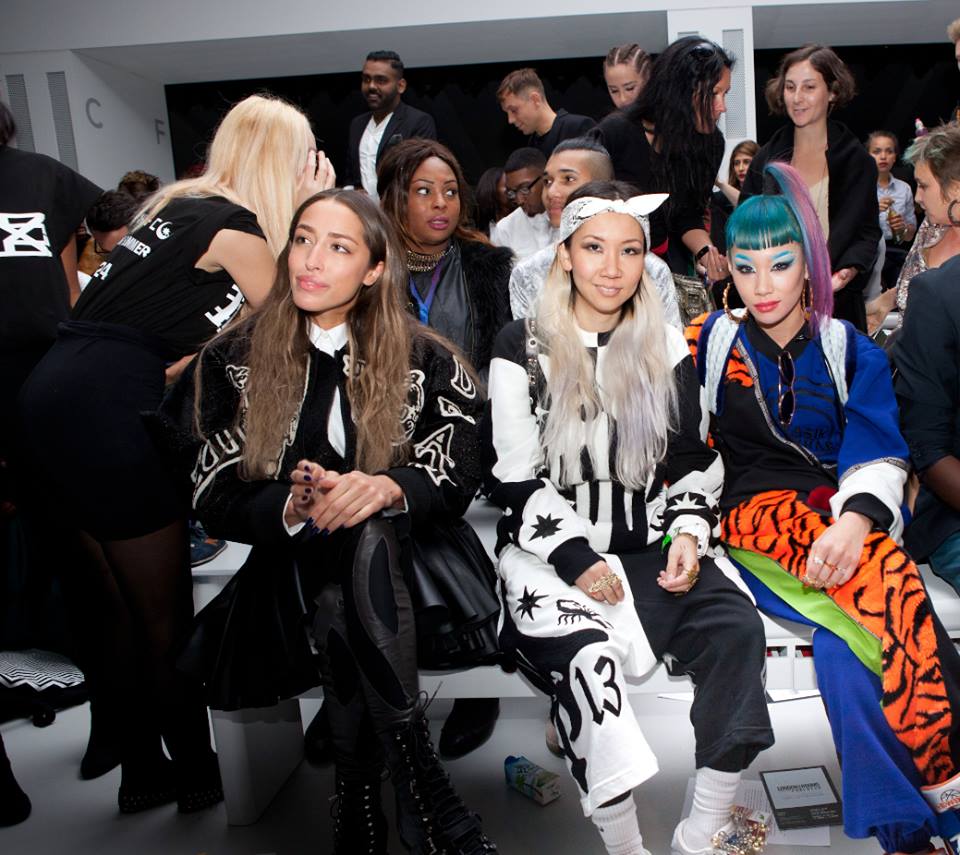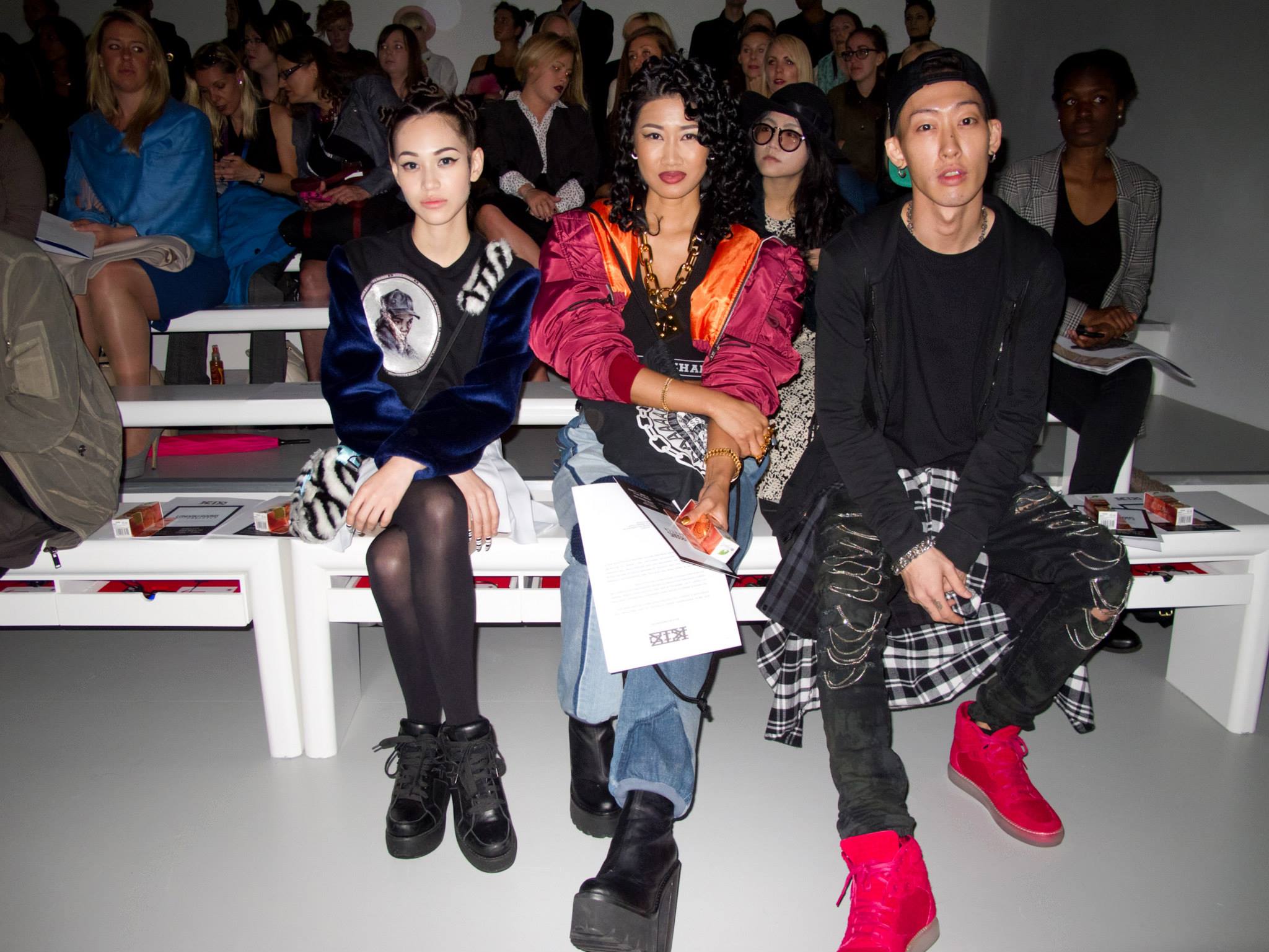 When the show ended and after quite a while of waiting, the stylish group of friends finally came out from the backstage exit together with the head designer of KTZ, Koji Maruyama congratulating him and having some laughs after a successful unavailing of the new collection. Kiko was especially friendly and a photographers' favourite as she posed for some more pictures before they were all being whisked away in a London cab.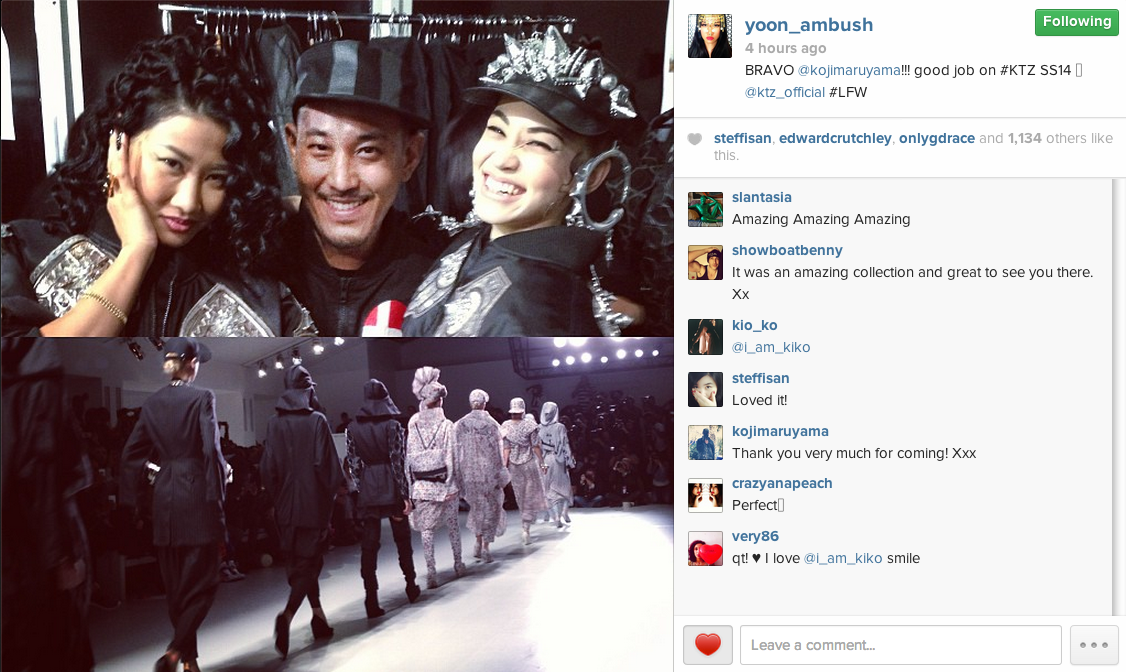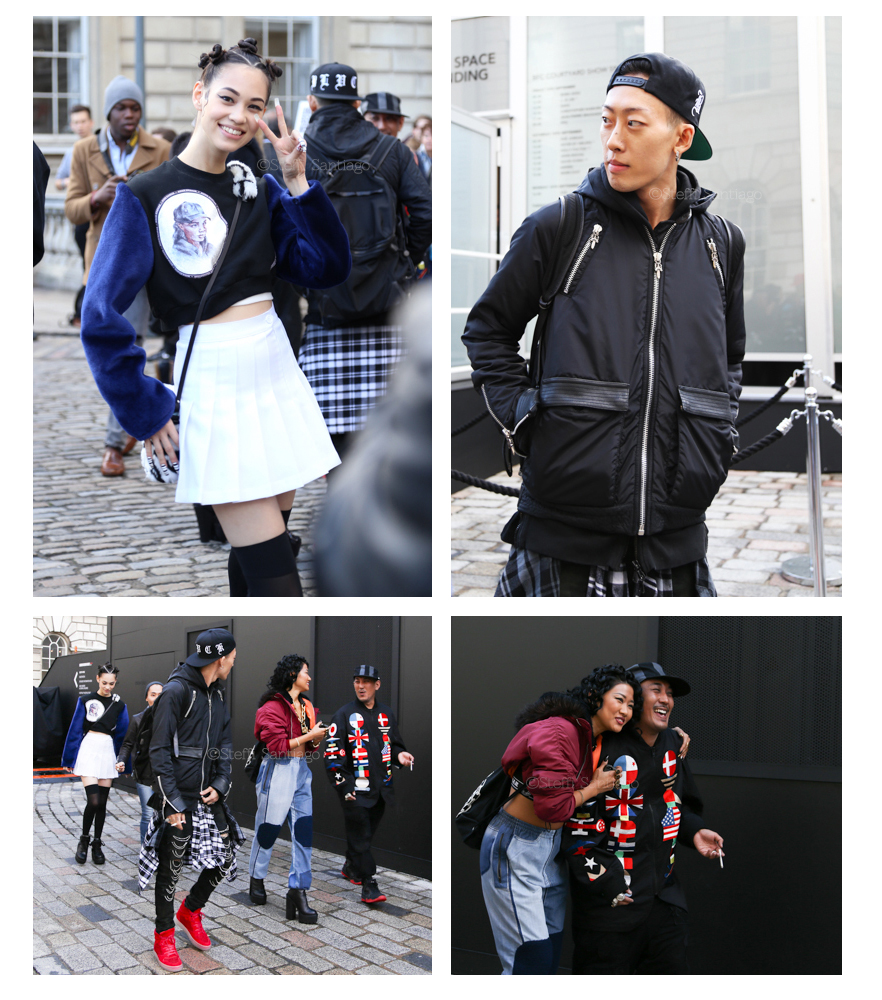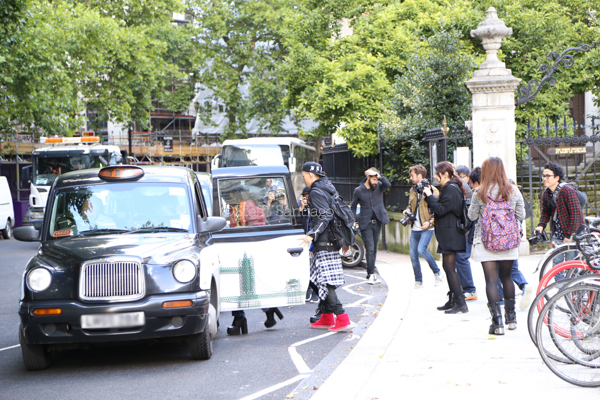 Backstage, rumor has it that Kiko was gifted with some sweet KTZ gear from the new collection by the designer himself and apparently 2NE1's CL was also supposed to make an appearance at the show but because of the conflict with schedules, she wasn't able to make a stop-over at London Fashion Week this year.
Before the KTZ show, they were at the Nasir Mazhar presentation where Yoon, Yulia and Kiko modelled some of his outfits. They seem to have gotten some gifts from the designer as they attended the KTZ show in some Nasir Mazhar apparel.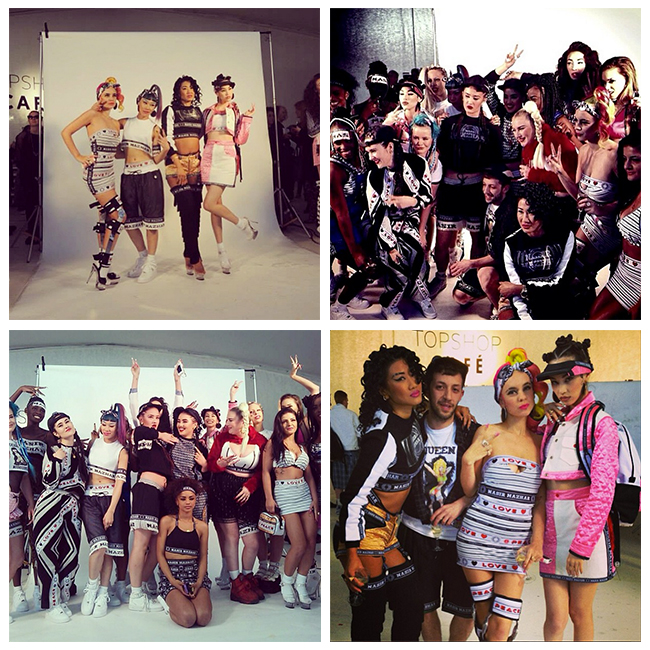 Madamoiselle Yulia will be spinning some tracks at an invite-only party tomorrow night, but it seems like the rest of the style crew won't be staying in the UK.
Watch out for KTZ's and Nasir Mazhar's  new collections as they might (most probably will) make a cameo in a K-pop MV in the near future!
photos: © Steffi Santiago; (instagram) @xxxinxx, @yoon_ambush, @mademoiselle_yulia, KTZ facebook page