Seems like Bart Simpson is becoming one of fashion's hottest stars! It was his feature in Jeremy Scott's Fall/Winter 2012 RTW collection that really got him in the spotlight, the print also being seen on K-pop idols.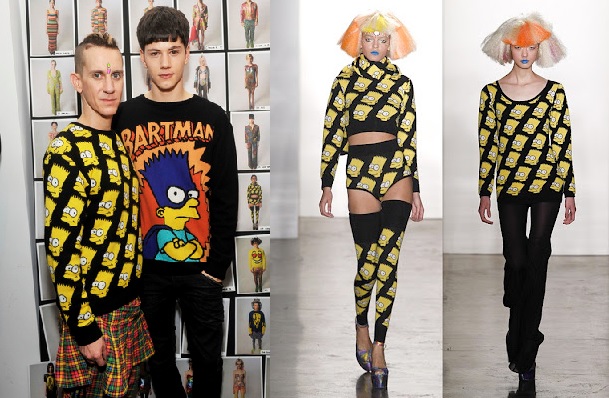 As many of you should have noticed by now, Jeremy Scott's influence in K-pop has been rather significant, most notably his relationship with 2ne1. Aside from 2ne1, many other idols such as BIG BANG, SHINee and f(X) have been seen supporting his collections.
Back to the topic of Bart Simpson! Idols Key from SHINee and 2ne1's CL have been seen supporting the print.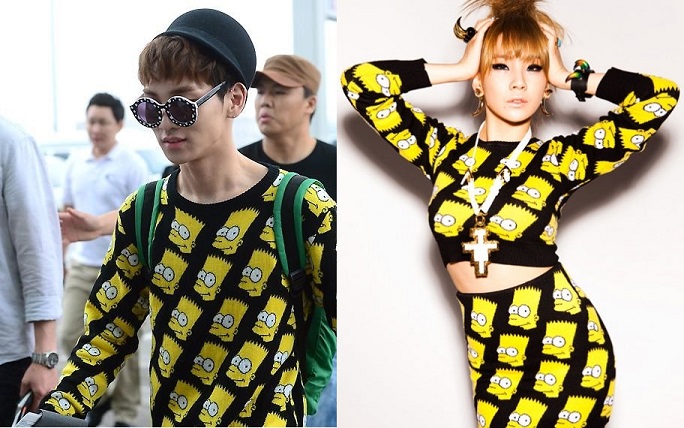 Getting this look is very simple since I have found some very close replicas at a more affordable price! If you are going for the jumper Key is wearing then, like himself, you can wear a pair of jeans with it – blue or black would be best – making this a unisex look! And if you want to go for the exact look CL is rocking then you can buy that as a set (linked below) and maybe swap it up, replacing the skirt with jeans or the jumper with a plain crop tee. Or if you want to go for something a little less daring but want to stick to the Bart Simpson print then maybe you could go for the denim shorts or the hat?

1. Jumper In Cute Simpson Pattern – choies.com: £25.99
2. Simpson Knitted Suits With Top And Skirt – choies.com: £51.34
3. Simpson Print Denim Shorts – romwe.com: £20.54
4. Simpson Print Dark Blue Cap – romwe.com: £13.42