Descendants of The Sun is Song Joong-ki's return to the small screen after his mandatory military service, it features him in the main role as Yoo Si-jin, a special-forces soldier. Song Hye-kyo plays Dr. Kang Mo-yeon who Si-jin meets in the emergency room of her hospital, she is a struggling surgeon who is solely focused on her career. Si-jin is instantly drawn to her, but it is not easy for a soldier who risks his life everyday to be in a relationship with someone who risks all to save lives. Things get more complicated when Si-jin leaves abruptly and Mo-yeon is deployed as part of a medical team her hospital is sending to a war and disease torn country.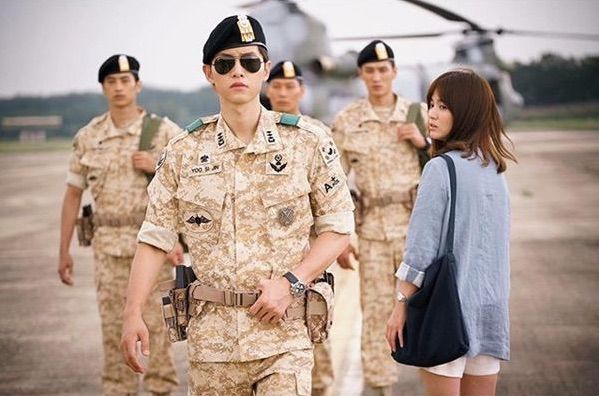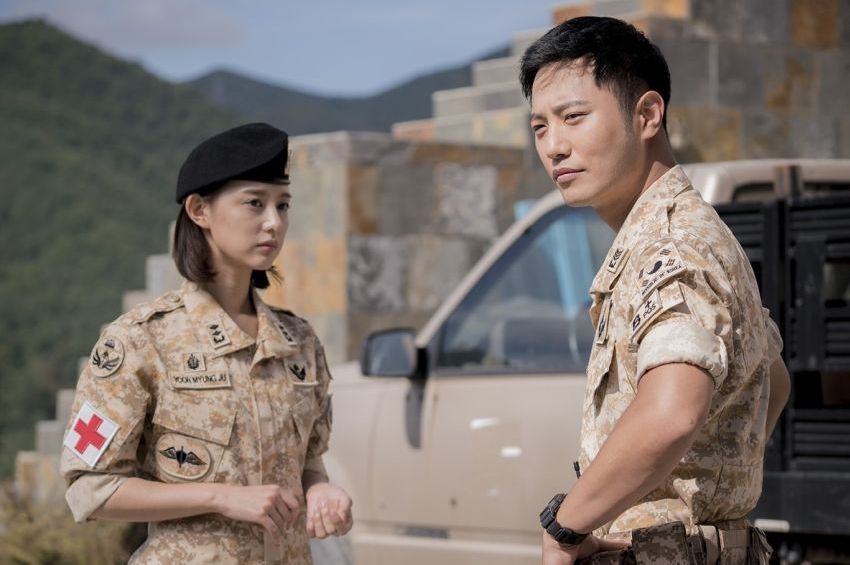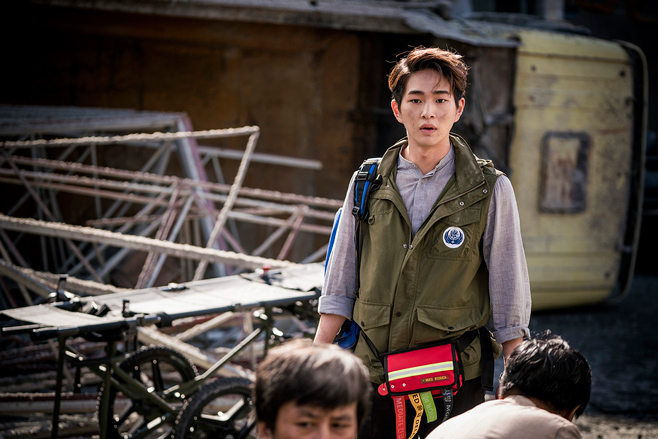 Descendants of The Sun was entirely prerecorded before airing which is a departure from the typical live-shooting of most Korean dramas, this style is often why some dramas feature hasty writing and the overall editing of the drama seems rushed. This drama is not like that at all, you can tell that every detail has been thoroughly thought through. It was filmed not only in Korea, but in Greece, which was the backdrop for an entirely new created country called "Urk." We learn about this countries politics, the people and the struggle they are going through. The layers of this drama are endless. The drama delves into everyone's stories; from the main characters, the soldiers and the medical team to the civilians.
Check out the official KBS World trailer:
The word that comes straight to my mind when I watch this drama is epic. The story and the scale of the story-line itself is on an epic scale. You can feel the $10.8 million budget when you watch it, no expense is spared for this drama. The story between the characters and the love that is entwined in their lives is also epic. It is an incredible feat of storytelling and film-making which will surely have you feeling an entire range of emotions.
Even though only 7 of the 16 episodes have been aired, I already am completely encapsulated in the characters lives and feel like I have gone on a journey with them. I, like many others, can't wait to see where the journey continues to go.
Info –
Name: Descendants of the Sun (태양의 후예)
Directors: Lee Eung-bok & Baek Sang-hoon
Cast: Song Joong-ki, Song Hye-ko, Jin Goo, Kim Ji-won
Episodes: 16
Airing: February 24 – April 14, 2016
New episodes are broadcast every Wednesday & Thursday 22:00 KST (13.00 GMT) You can watch the episodes with english subtitles on Viki