To start of this week, BTS have been showing off their immense power and popularity after releasing 'Young Forever' they are back with 'Fire' which has became the highest charting KPOP song in US Charts since 'Gangnam Style' and they still have one more music video to release for their newest  special album!
This has also been a power week for girl groups. With I.O.I releasing their debut mini-album, GFriend taking part in many music video CF's  showing their popularity too. We also have Trot girl group (lady group?) RedSun releasing 'Hot Baby' and Red Velvet releasing an adorable song for a children's animation series. There have been two major debut's by girl groups and they are MIXX and Sol T, both of which are strong starts for the girl groups.
In other news, YG's brother and sister duo Akdong Musician (AKMU) have released their latest mini-album. Fan favourite Crush has released two new songs which are topping Korean charts and F(x)'s Amber & Luna have taken part in the new SM Station collab song 'Wave' which is sure to be a summer club anthem.
As always, please check out all of the releases below. ^.^
Songs:
Fire – BTS
Release date: May 2nd 2016
Curveball – Sol T
Release date: May 2nd 2016
Yossism – Red Velvet (Telemonster OST)
Release date: May 2nd 2016
Saying With Love – Lim Dohyeok
Release date: May 2nd 2016
Wave – GFriend
Release date: May 2nd 2016
To Your Dream – Suran (Tantara/Entertainer OST)
Release date: May 3rd 2016
Healing – Dong-Jun (Z:EA)
Release date: May 3rd 2016
Oh Ma Mind – MIXX
Release date: May 3rd 2016
Inner – Lucia
Release date: May 3rd 2016
RE-BYE & How People Move – AKMU
Release date: May 4th 2016
Dream Girls – I.O.I
Release date: May 4th 2016
I'm Still & Mama – Louie (Geeks) ft. ENAN
Release date: May 4th 2016
Primetime – Zick Jasper (M.I.B) ft. GeeGooIn
Release date: May 4th 2016
Hot Baby – RedSun
Release date: May 4th 2016
Bedroom – Park Myung Ho ft. GARY, Digiri, Sung-tae
Release date: May 5th 2016
A Stray Child – Han Seo Yoon (Tantara/Entertainer OST)
Release date: May 5th 2016
Woo Ah & 9 to 5 ft. Gaeko – Crush
Release date: May 6th 2016
Strawberry Macaron – Princess Disease
Release date: May 5th 2016
Say I Love U – Jeon Yeongdo ft. Woohee (Dal Shabet)
Release date: May 6th 2016
WHO AM I – I.M (Monsta X) ft. YESEO
Release date: May 6th 2016
Merry Sweet Cafe – Merry Sweet Cafe
Release date: May 6th 2016
Festival (Life Is Beautiful) – Park Si Yeon x Chae-A Han x Sungeun Kim
Release date: May 6th 2016
Wave – R3hab x Amber & Luna ( F(x) )
Release date: May 6th 2016
Mom – SunKyum
Release date: May 6th 2016
I See You – Kang Min Hyuk (CNBLUE) (Tantara/Entertainer OST)
Release date: May 6th 2016
Marry Me Marry You – Kim Jeong Hoon ft. Hyunyeong (Rainbow)
Release date: May 6th 2016
Past Days – WINNER (Bandalland OST)
Release date: May 6th 2016
On A Spring Day – Kim Yeon Ji ft. Huh Gak
Release date: May 6th 2016
Phonebooth – MAI
Release date: May 6th 2016
Family – BTS x GFriend (SMART CF)
Release date: May 7th 2016
Albums:
Q Train 2 – The Quiett
Release date: May 1st 2016
Katy's recommended song: Very Special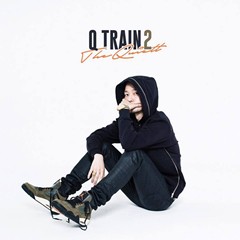 The Most Beautiful Moment In Life: Young Forever – BTS
Release date: May 2nd 2016
Katy's recommended song: Save ME
Puberty: Part 1 – AKMU
Release date: May 4th 2016
Katy's recommended song: Green Window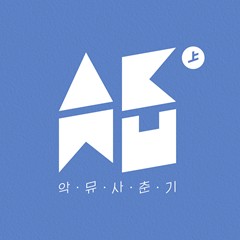 Chrysalis – I.O.I
Release date: May 4th 2016
Katy's recommended song: When the Cherry Blossoms Fade