This week we have the solo debuts of Tiffany from Girls Generation and Woohyun from Infinite who both have released their first solo mini-albums to critical and fan acclaim.
There also has been a number of girl group releases. Hello Venus has cameback with 'Glow' which has a different sound to their past tracks. Other girl group comebacks include the rookie groups I.C.E, ICIA, ZIA and finally, Live High.  Hong-Kong based girl group AS1 has also released the Korean version of their song 'Hey Ya!" Boy groups are not missing from this week either, VAV have released their first mini-album, V.O.S have released an online single and Teen Top have released a special MV for Marvel's latest installment in the X-MEN series.
Some of the other most prominent releases from this week are by G.Soul, K.Will & Baekhyun and the amazing parody of KPOP artists and songs by extremely popular youtubers Nigahiga & Wong Fu Productions in their self created boy group BgA.
My personal must listens this week are 'By My Side' by Ian, 'Where Do We Go From Here' by G.Soul, 'Daily Party' by Mystery House, 'Horizon' by Nu.D and my two favourites are "Goalkeeper' by Yella D ft. Hanhae and the beautiful 'Baby Blue' by Kevin Oh.
Check out all of this week's releases below! ^.^
Songs:
Nod Nod – Nam Woo Hyun (Infinite)
Release date: May 9th 2016
Hey Ya! – AS1 (Korean Ver.)
Release date: May 9th 2016
Brotherhood – VAV
Release date: May 9th 2016
Time Bomb – ICIA
Release date: May 9th 2016
Ridin' – Backward ft. Blasti
Release date: May 9th 2016
Glow – Hello Venus
Release date: May 10th 2016
By My Side – Ian (Kim Suk Goo)
Release date: May 9th 2016
We Are Not Compatible – I.C.E
Release date: May 9th 2016
Go With Me – Kwak Jin Eon
Release date: May 10th 2016
For A While After Another – Uhnee
Release date: May 10th 2016
Broken Face – Riae (Woo Jin Hee)
Release date: May 10th 2016
I Just Wanna Dance – Tiffany (Girls Generation)
Release date: May 11th 2016
TAPE Rec – 
GrooveChance&Vintagechord ft. FANA 
Release date: May 11th 2016
Farewell Ridden – ZIA
Release date: May 11th 2016
Right Here – Kei G
Release date: May 11th 2016
Far, Far Away & 
Where Do We Go From Here 

– G.Soul

Release date: May 12th 2016
When Love Comes – Afternight Project
Release date: May 12th 2016
Send me your pictures – Gaeko (Dynamic Duo) (Tantara/Entertainer OST)
Release date: May 12th 2016
Rose Petal – Aurorasting x MET
Release date: May 12th 2016
Flower – SuBin (Dal Shabet)
Release date: May 12th 2016
Rodeo – Chancellor ft. Paloalto
Release date: May 12th 2016
Daily Party – Mystery House
Release date: May 12th 2016
It's Like This – Gilgubonggu (GB9) (A Cyborg in Love OST)
Release date: May 12th 2016
Happy Song – Live High
Release date: May 13th 2016
The Day – K.Will x Baekhyun (EXO) (SMSTATION)
Release date: May 13th 2016
We Have To Go Together – Kim Chang Ki
Release date: May 13th 2016
Scraper – Geegooin
Release date: May 13th 2016
Horizon – Nu.D
Release date: May 13th 2016
Apocalypse – Teen Top (X-Men: Apocalypse Special MV)
Release date: May 13th 2016
My Melody – V.O.S
Release date: May 13th 2016
I wish – DKSoul
Release date: May 13th 2016
Without You – Seyoung (CROSS GENE) (Witch's Castle OST)
Release date: May 13th 2016
Goalkeeper – Yella D ft. Hanhae
Release date: May 13th 2016
Baby Blue – Kevin Oh
Release date: May 14th 2016
*EXTRA ^.^* Dong Saya Dae – BgA
Release date: May 14th 2016
Albums:
Write.. – Nam Woo Hyun
Release date: May 9th 2016
Katy's recommended song: Gravity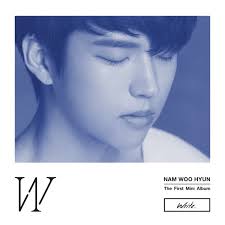 1st Mini Album – I.C.E
Release date: May 9th 2016
Katy's recommended song: Over U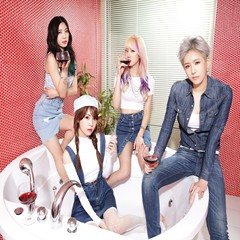 Brotherhood – VAV
Release date: May 9th 2016
Katy's recommended song: Don't breathe a word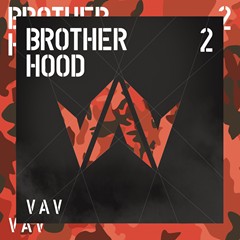 I Just Wanna Dance – Tiffany
Release date: May 11th 2016
Katy's recommended song: What Do I Do