For this week's review, I'll be bringing you a look at another product I brought back from Japan- Tony Moly's 'Egg Pore Yolk Primer'! I'm forever on the hunt for a primer that'll somewhat 'blur' the appearance of my pores so I thought it'd be great to try this one; especially as Tony Moly have a great track record with me liking their products.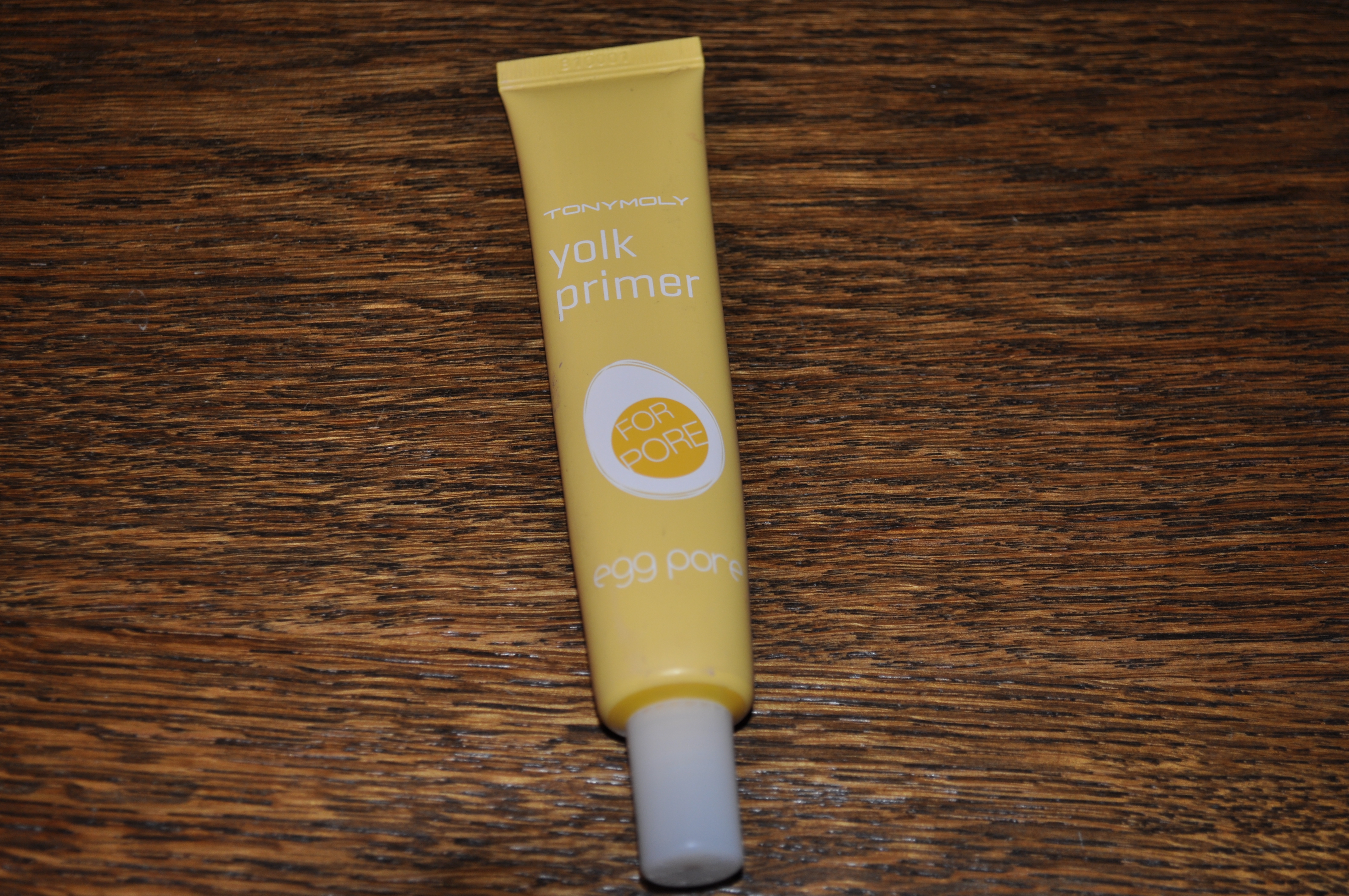 The primer itself has a 6 in 1 Smart Solution effect in which the primer will:
Control Sebum
Cover Pores
Supply Nutrition
Improve Skin Texture
Make products Adhere
Give makeup Long Lasting Effects
Some more facts about the primer that are listed are that it'll cover any uneven areas on your face, and smooth any fine wrinkles and pores. Give the skin a soft and silky texture. The formula contains Vinegared egg that's rich in calcium, vitamins, amino acid, protein and lecithin. The calcium will give the pores elasticity and blur their appearance, the minerals and will moisten the pores; the acids and vitamins will give the skin Sebum control and enrich the skin with nutrients. I think this product is especially great for anyone suffering with oily skin, as the sebum control will make sure you don't get any excess oil and sometimes with oily skin you can have enlarged pores so this should control the effects!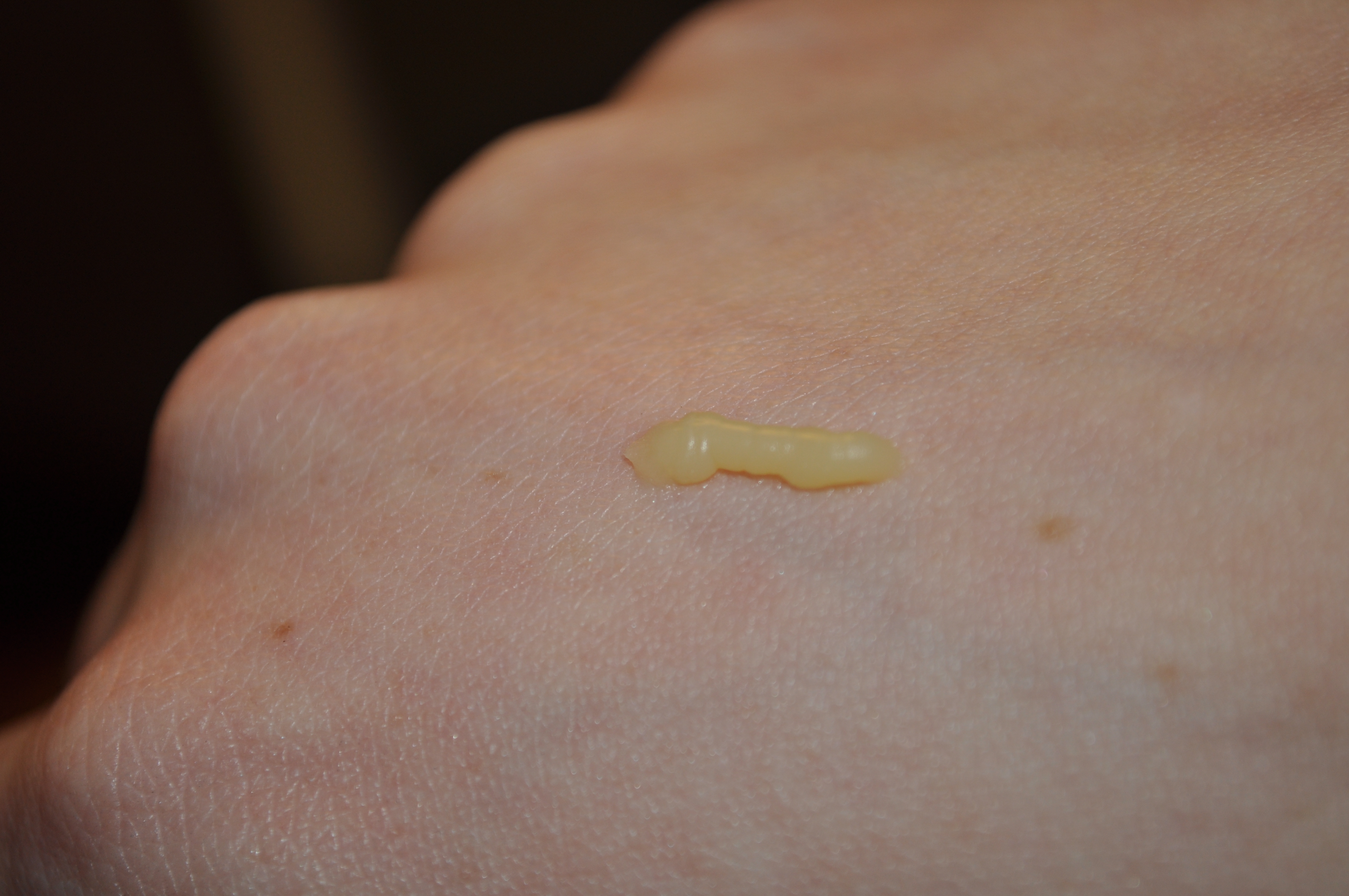 I've been using this primer for a couple of weeks now and I love that the cute yellow packaging has a squeeze nozzle- this makes it really easy to get your product out, but I'm worried that as the product runs lower that it'll get increasingly more difficult to get any primer out as it's made from quite a stiff plastic. I find that the primer really does keep my foundation in place throughout the day so the sebum control is really good! The one thing that I've found which really let's this primer down is that the pore blurring effect is little to none- I really haven't found it makes that much difference to my skin once I apply my foundation on top.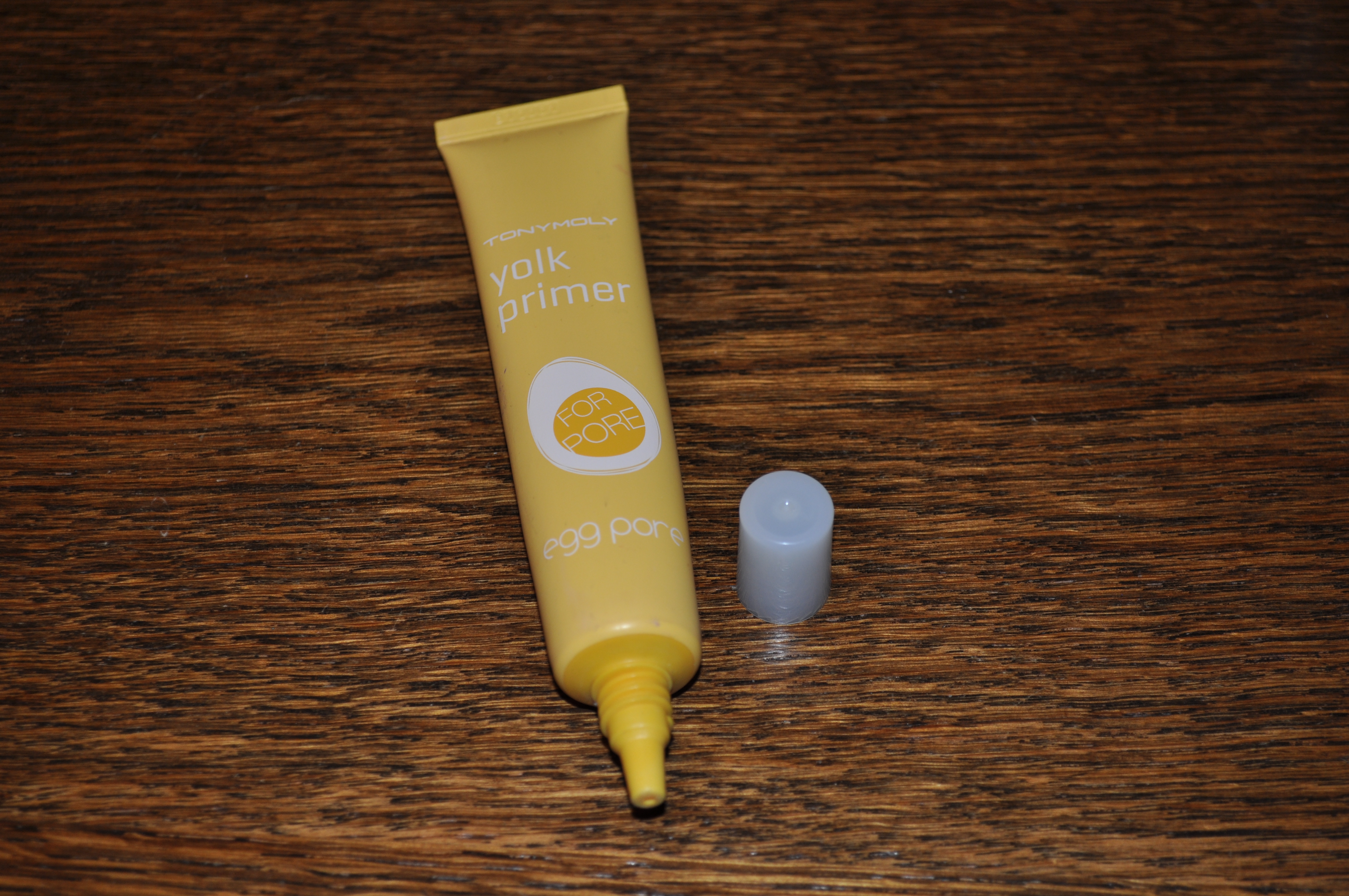 Overall, I think that if you just have a problem with oily skin then this primer would work well for you! However, if you wanted to get something that would blur the appearance of pores then this probably isn't the product for you- there's definitely better primers out there so I'll keep on the hunt for something to keep my foundation in place as well as diminish the visibility of pores!
If you wanted to try this primer for yourself you can order it from HERE.