The next event to come from BeatCraze comes in the form of Sik-K and Yelows Mob's FLIP TOUR in Europe. Here's all the information you'll need, from BeatCraze themselves:
Yelows Mob are a multi-talented hiphop collective representing the Korean hiphop scene. They will be holding their first European tour this October in London, Berlin and Madrid! Yelows Mob are comprised of rappers, producers, graphic designers and models. Sik-K and Mac Kidd will be the main rappers of the tour with DJ Child (Sungmin) and Naeezy. As a young rapper, Sik-K has already made a strong impact in the underground hiphop world and appeared on popular South Korean TV program Show Me The Money 4. Yelows Mob are well known for collaborating and producing songs for many K-hiphop artists such as AOMG.
They will perform fan favourites including 'Better Life', 'Respect', 'Call it Love', 'Alcohol' ft. Jay Park, 'No Where' ft. Loco and many more! The entire crew will be there to support the concert and fans will also be able to interact with them during the Meet & Greet session. This includes producers Hwimin and Gyujeong who are part of the K-hiphop music production duo Groovy Room as well as Jung Gwangmin, Thomas Lee, Jaeheon and Lee Gwangmin. The entire crew will be there – so you absolutely cannot miss this tour!
This is not your average K-hiphop concert. Yelows Mob are working hard on this tour to really connect with their fans through fun and energetic performances. You can expect exclusive video screenings, soundcheck, merchandise, new music as well as up close & personal meet and greets!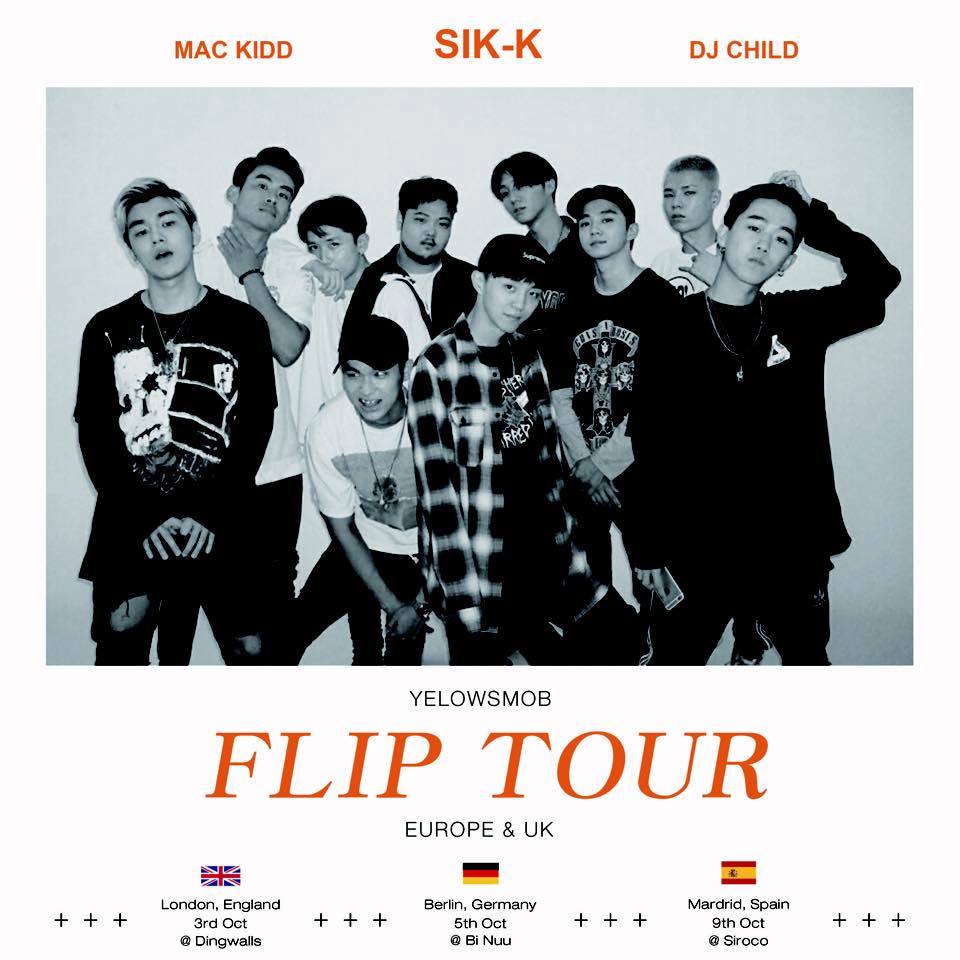 VENUE:
Dingwalls
Middle Yard, Camden Lock, London NW1 8AB
TICKETS:
VIP Gold: £55 / €65 (includes Early Entry + Meet & Greet and more)
VIP: £35 / €45 (includes Early Entry)
General: £27 / €37
Restrictions: 
None
Merchandise:
YELOWS MOB shirts and hoodies will be sold at the venue on the night of each show. The price list will be released soon.