Girl Group prowess has taken over this week. Some of the biggest releases this week have come from names such as LABOUM, Bambino, SPICA and TWOX who's comeback has been long-awaited by many fans of the girl group. We also have the controversial debut of I-REN due to the explicit nature of their concept and the first full group MV from idolm@ster.kr which is slated to air worldwide on amazon prime early next year. Girl Group members have also been doing well in solo ventures. Jimin Park of 15& has released her first solo mini-album. SoYou of SISTAR has collaborated with fellow Starship Entertainment artist Yoo Seung Woo in the first installment of the 'Love In The Moonlight' OST and finally, SinB from GFRIEND performs the newest track on the 'Cinderella and Four Knights' OST.
We also have new MV's from Ailee and HyunA as well as Girls' Generation's Hyoyeon who appears alongside JYP and his artists Min & JoKwon in the first ever SM x JYP collaboration for SMStation. Boy groups ROMEO, VX and Lou.de have released new music and SM has debuted their newest NCT subunit in the form of NCT Dream which aims for an incredibly cute concept with members who have the average age of 15.6. Nam Taehyun from Winner has posted 2 original songs via his own personal soundcloud and EXO members Chen, Baekhyun & Xiumin perform together on the first track of 'Scarlet Heart: Ryeo' OST which is already topping charts.
We also have releases from AOMG's ELO who has released his full album entitled '8 Femmes' as well as Geeks, Chancellor, Crush and Urban Zakapa who have collaborated with Beenzino.
There are many more to see though, make sure you check out all of the releases below ^.^
Songs:
Moonlight Shower – BAMBINO
Release date: August 21st 2016
Treasure – ROMEO
Release date: August 22nd 2016
No Jam – Soul One ft. Evo
Release date: August 22nd 2016
No Sleep – Soyou (SISTAR) x Yoo Seung Woo (Love in the Moonlight OST)
Release date: August 22nd 2016
What U! – VX
Release date: August 22nd 2016
Try – Jimin Park (15&)
Release date: August 23rd 2016
1.00AM (Tonight Without You) – Lou.de
Release date: August 23rd 2016
Pearls – Puer Kim
Release date: August 23rd 2016
Divin' – Geeks
Release date: August 23rd 2016
If You – Ailee
Release date: August 23rd 2016
Shooting Love – LABOUM
Release date: August 23rd 2016
Over – TWOX
Release date: August 23rd 2016
Morning Glory – HyunA ft. Qim Isle
Release date: August 23rd 2016
Alice – HORAN
Release date: August 24th 2016
SKIP – Crush x Han Sang Won
Release date: August 24th 2016
Amazing You – Han Dong Geun
Release date: August 24th 2016
Butt – I-REN
Release date: August 24th 2016
Who Is This Song For & Good Man – Nam Taehyun (Winner)
Release date: August 24th 2016
My Heart – Jeon Woo Sung x Noel (W OST)
Release date: August 24th 2016
Thursday Night – Urban Zakapa ft. Beenzino
Release date: August 24th 2016
For You –  Chen, Baekhyun & Xiumin (EXO) (Scarlet Heart: Ryeo OST)
Release date: August 25th 2016
Chewing Gum – NCT DREAM
Release date: August 25th 2016
Fendi – Keith Ape ft. K$upreme & Okasian
Release date: August 25th 2016
Like A Sunshine – I.NA
Release date: August 25th 2016
Dream – Real Girls Project (The Idolm@ster.kr)
Release date: August 25th 2016
Play on, Playa – Django ft. Paloalto, Kim Hyemi (KumaPark)
Release date: August 25th 2016
Miel – Humming Urban Stereo
Release date: August 25th 2016
Secret Time – SPICA
Release date: August 25th 2016
ROSE – ELO
Release date: August 26th 2016
Born to be Wild – J.Y. Park x Hyoyeon (Girls' Generation) x Min (Miss A) x Jo Kwon (2AM) (SMStation)
Release date: August 26th 2016
Some Say – KREATURES
Release date: August 26th 2016
Confession – SinB (GFRIEND) ft. Si Jin (Cinderella and Four Knights OST)
Release date: August 27th 2016
Palm Tree – Chancellor ft. B-Free
Release date: August 27th 2016
You and Me – Ahn Hyeon Jeong (W OST)
Release date: August 27th 2016
Dystopia – G2
Release date: August 27th 2016
Albums:
Love Sign – LABOUM
Release date: August 23rd 2016
Katy's recommended song: Ding Dong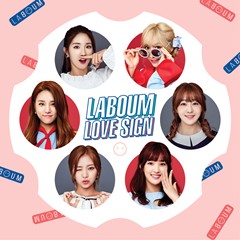 19 to 20 – Jimin Park (15&)
Release date: August 23rd 2016
Katy's recommended song: Young ft. Young K (DAY6)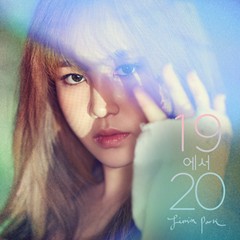 8 Femmes – ELO
Release date: August 26th 2016
Katy's recommended song: Tattoo ft. Jay Park