Autumn is here! And with that we find that the latest trends in make-up alter to fit with the changing fashion styles. From the Autumn/Winter 2016 fashion shows we can see glowing illuminated skin being a staple; plus fashion powerhouses Burberry, Kenzo and Jenny Packham among others showcased strong glitter looks! For this week's make-up article we've gathered 5 of the best glitter filled Korean makeup products, perfect to take into the Autumn/Winter- ensuring your makeup will be the epitome of fashion.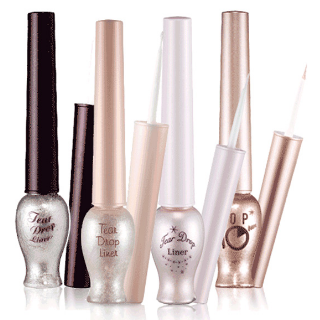 Etude House 'Tear Drop Eyeliner'
This product is incredibly versatile and easy to use! Not only does it come in four different shades (making it incredibly easy to find a good fit) but you can dab it on as a super glittery highlight, use the fine applicator to layer over graphic liner and just apply it as a soft inner corner accent! The ease of application also makes it a great product to try this season.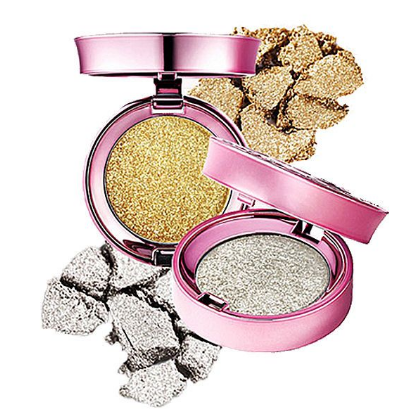 Lioele 'Dollish Eye Shadow Glitter'
This super pigmented and glitter packed eye shadow will make it incredibly easy to nail that Autumn/Winter glitter makeup trend. There are two shades to pick from; either a classic gold or silver, although there aren't as much choice as some other products you can easily work this into a variety of eye looks, to add that glitter impact.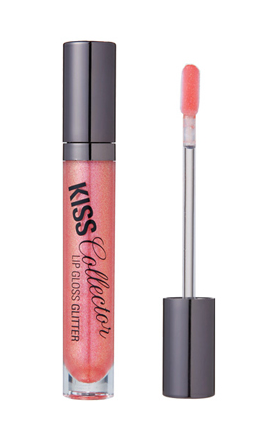 Banila Co. 'Kiss Collector Glitter Lip Gloss'
With four different shades to pick from, Banila Co. offer a subtle way to channel the glitter trend into your current make-up looks. Sometimes, glitter can be quite overpowering or even too dramatic for your own make-up style, but these moisturising glosses offer and easy way to ease yourself into the trend. They're perfect for layering on top of your own lipsticks, and due to their shade selections they'll add a subtle hint of colour- with a whole lot of glitter!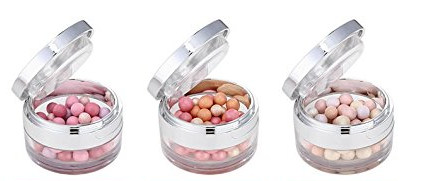 Missha 'Prisim Blending Blusher Ball'
This Missha mineral blusher contains 11 different kinds of flower complex in the formula, and each of the shades is filled with the delicate blusher balls in 5 different shades to give the perfect illuminated and luminous finish. The blusher itself also has 3 different colours, so you can find on that suits you as well as its own brush to make application on the go easier than ever.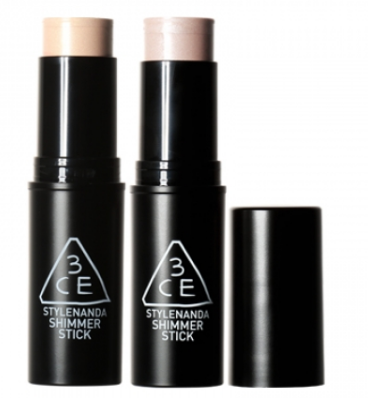 3CE 'Face Shimmer Stick'
If  you're really wanting to go all out and embrace this luminous and glitter filled trend, then look no further than this shimmer stick! You can apply it all over your skin, before foundation or even after if you want a highly visible final look. If you really like a visible glow, you can use it on your brows, eyelids or even on top of your favourite lipstick to add a metallic finish.