This week we have a huge amount of new releases! Starting with two of the hottest boygroups right now – INFINITE and BTOB's new sub-unit BTOB-BLUE. We also have boygroup members Leo from VIXX and Ryeowook of Super Junior collaborating separately with Park So Hyun and Bada respectively.
MAMAMOO have had a new comeback with 'New York.' whilst SISTAR have released the MV for their new game OST song via their official V app page. SECRET's Song Jieun has had her solo comeback with a new mini-album and MV. We also have 3 separate girl group members teaming up together to produce a track for the reality show Eat Sleep Eat. They include DIA's Chaeyeon and Oh My Girl's Seunghee.
Two former contestants of SBS's K-pop Star have released music this week. They are Kwon Jin Ah with 'The End' and Jung Jin Woo who has debuted with his first ever mini-album and MV. I think we can expect him to become a big name in Korean R&B.
We also have releases from Clazziquai Project, Jay Park and his AOMG squad members DJ Wegun and Ugly Duck. Yoon Mirae has released an english version of 'JamCome On Baby' and finally, DOK2 and The Quiett have a new MV for the remix of 'Beverly 1lls.'
There are a lot of new releases! So make sure you check all of them out below ^.^
Songs:
The Eye – INFINITE
Release date: September 19th 2016
The End – Kwon Jin Ah
Release date: September 19th 2016
Stand By Me – BTOB-BLUE
Release date: September 19th 2016
Runaway, Pt.1 – YunB ft. Paloalto
Release date: September 19th 2016
Speak of Love – Clazziquai Project
Release date: September 20th 2016
Bobby Doll – Song Jieun (SECRET)
Release date: September 20th 2016
Just That – Park So Hyun & Leo (VIXX)
Release date: September 20th 2016
New York – MAMAMOO
Release date: September 21st 2016
bath – offonoff
Release date: September 21st 2016
Release date: September 21st 2016
Like Family – Anda
Release date: September 22nd 2016
Choice – Hyungdon & Daejune ft. IU
Release date: September 22nd 2016
Our Lives – DJ Wegun ft. Jay Park & Ugly Duck
Release date: September 22nd 2016
B Side U – Jung Jinwoo
Release date: September 22nd 2016
Cosmic – Bada x Ryeowook (Super Junior) (SMStation)
Release date: September 23rd 2016
JamCome On Baby – Yoon Mirae (English Ver.)
Release date: September 23rd 2016
When Autumn Comes – Crucial Star x Hyo Jung (Oh My Girl) (Fantastic OST)
Release date: September 24th 2016
Together – Jung Chae Yeon (DIA), Basick, SeungHee (Oh My Girl), Janey. (Eat Sleep Eat OST)
Release date: September 24th 2016
 Beverly 1lls (Remix) – Dok2 ft. The Quiett
Release date: September 24th 2016
Albums:
Infinite Only – INFINITE
Release date: September 19th 2016
Katy's recommended song: Air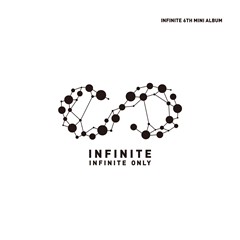 Bobby Doll – Song Jieun
Release date: September 20th 2016
Katy's recommended song: I Wanna Fall In Love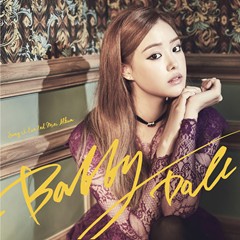 Travellers – Clazziquai Project
Release date: September 20th 2016
Katy's recommended song: Aurora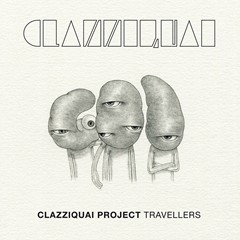 In My Room – Jung Jinwoo
Release date: September 22nd 2016
Katy's recommended song: Staying Home