Photography by Jackie Tatham, cover photo by K-Music Festival
Experimental electro-rockers IDIOTAPE and new wave punks PATiENTS hit the stage at Rich Mix, Shoreditch earlier this week as part of London's K-Music Festival 2016. The festival is a showcase of a wide range of Korean music, from traditional sounds to the experimental modern styles of groups such as IDIOTAPE, and is hosted in multiple venues across London by the Korean Culture Centre and contemporary music production team Serious.
IDIOTAPE (Dguru, Zeze and DR) have been making an impact not only in the Korean techno scene, but also worldwide, having played at festivals such as Glastonbury, SXSW, Exit and more. Their distinctive style, characterised by the strong, Rock-influenced drums and analog synthesizers with melodies that remind of the sixties and seventies, IDIOTAPE definitely add some freshness to the electronic music scene.
On the other hand PATiENTS (Sumin Jo, Hyukjang Kwon, Soowon Choi), with their provocative looks and cool attitude, are everything you wish for in a punk band, but with a twist. They call their style 'hybrid punk', a combination of classic punk and a slice of each member's personal taste and preferences.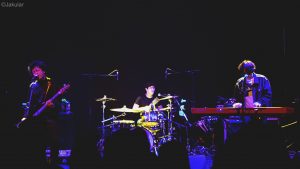 PATiENTS opened the event with a fast, energetic track, which immediately had the audience coming closer to the stage and moving to the animated rhythms. One thing that becomes immediately noticeable when seeing the band in action is that every member is clearly enjoying the moment. Their dynamic rhythms and young vibe definitely brought back memories of defiant teenage years, while still being contagious enough to make the audience move and jump to their songs.
[READ MORE]: PATiENTS INTERVIEW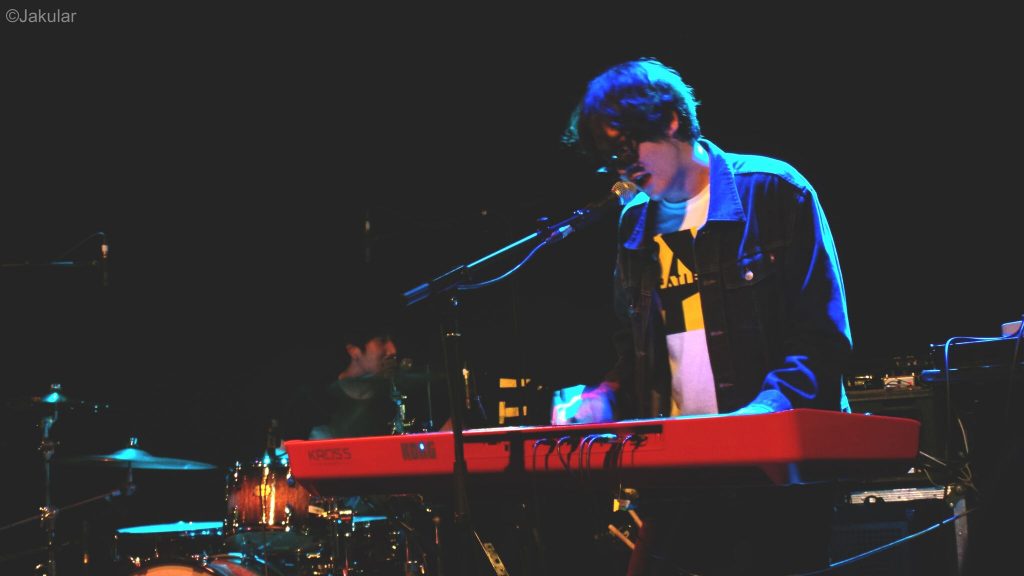 The band played new songs for the crowd including New Day a track they were debuting live, and took time to interact and speak with the audience, telling fans they were happy to be back in the UK and and excited that they would have a chance to meet fans again as early as next April. PATiENTS closed their performance the same way they started it: full of vitality. They left the audience wishing for more and creating a lively, animated mood for what was yet to come.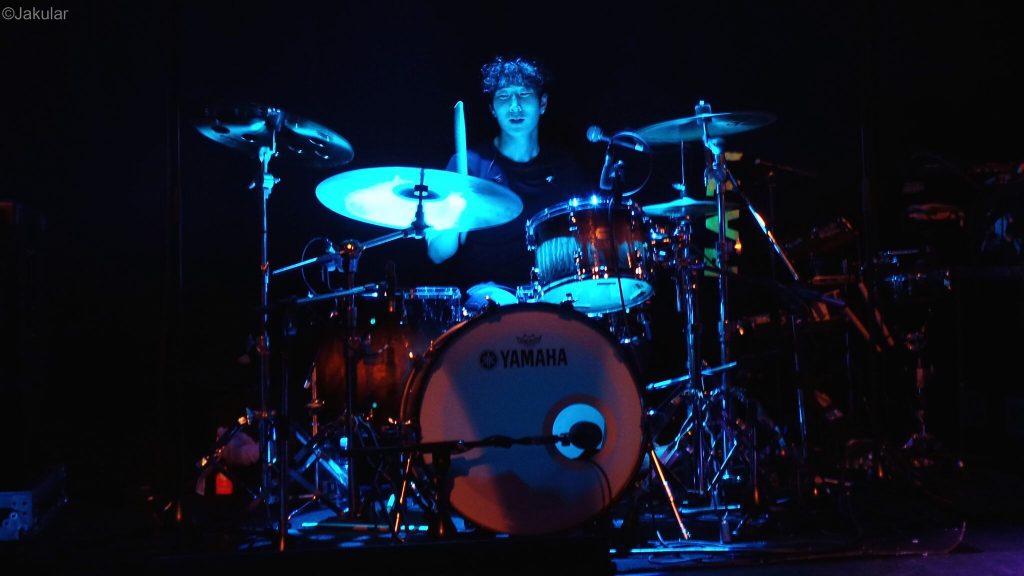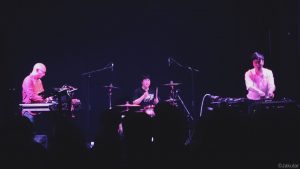 After a short break, it was IDIOTAPE's turn to take over the stage. The preparations were quiet and inconspicuous and when the trio came on stage, they kept their words short. However, when the group started to play, any conversations and whispers completely died out and all heads immediately turned towards the stage. The power with which the drums began to play mixed with the intricate melodies from not one, but two synthesizers even had the few sceptics amongst the audience looking at the stage in awe and surprise. If one thing can be said about IDIOTAPE, is that they where there to deliver. Not only was the beginning of their show a pure blast of energy, but they managed to maintain that energy throughout their whole performance, barely taking any breaks between songs and keeping focused and immersed in their music the whole time. The feeling of anticipation in the air was almost touchable every time a new track was about to start, and fans of the trio were clearly enjoying their performance.
[READ MORE]: IDIOTAPE INTERVIEW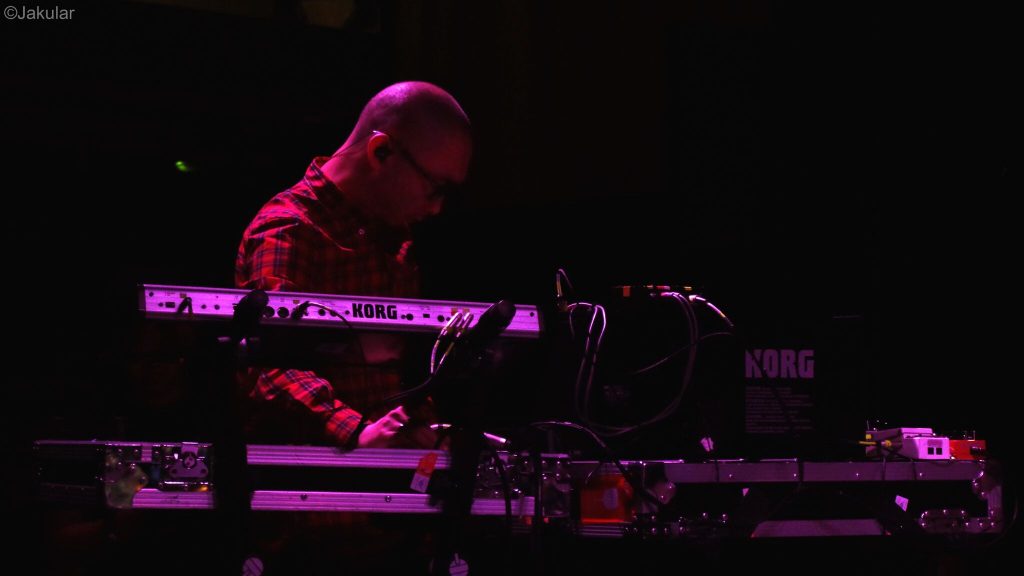 IDIOTAPE's music doesn't feel lacking despite the absense of vocals; the deep bass, heavy drums and the dynamic rhythms from two synthesizers are more than enough to drive their sound. There is a clear influence from the sixties and seventies in their music, though the rock-inspired drums give their music a modern twist. The audience seemed completely absorbed and there was barely anyone who managed to stand still while IDIOTAPE was playing.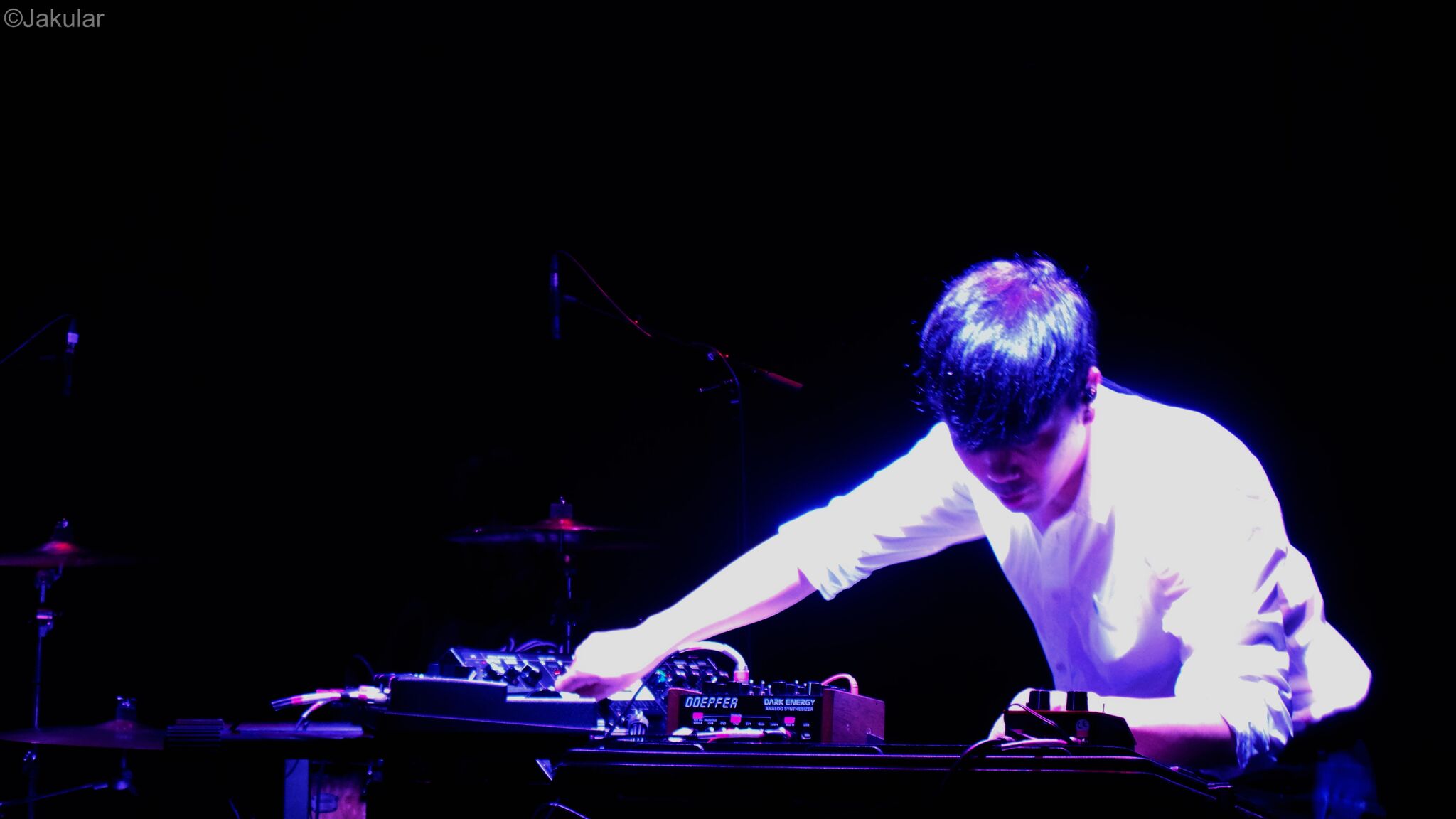 After little more than a full hour of non-stop, electrifying techno music, the last track finally came to an end, and IDIOTAPE left the stage just as quietly as they had entered it. However, as the audience kept cheering for more, they appeared back within a few minutes. They finished their show in style with a remix of the Beastie Boys' 'Sabotage', the only song to actually have lyrics in it, which had the audience jumping and cheering for the last time.
Even after the concert had ended, both groups took some time to speak to the audience and even take some pictures with their fans. The many smiles and lively conversation that continued even after the concert had ended confirmed once more how great an impression IDIOTAPE and PATiENTS had left on the UK crowd that night.
If you're on the lookout for honest, original music produced with dedication and thought, then IDIOTAPE and PATiENTS are definitely groups you should keep an eye on.