For this week's make up feature we'll be focusing on something a little different. With waterproof make-up, setting spray and other products keeping your make-up intact for as long as possible, this begs the question, how easy will it be to remove? Waterproof eye products are notorious for being difficult to remove, and harshly scrubbing the eye area with make-up wipes can end up damaging the sensitive skin there. So, to take the strain off your skin we've compiled a list of 5 of the best make-up removers that'll make the process a whole lot easier!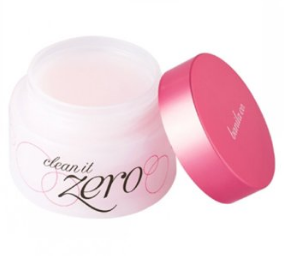 Banila Co. 'Clean it Zero'
This award winning cleanser will transform from a solid cream, into an oily texture which will melt away any make-up leaving your skin silky smooth and best of all – squeaky clean! Aside from being great for removing stubborn make up, 'Clean it Zero' is also enriched with vitamin C and Papaya extracts to brighten skin and exfoliate dead skin cells.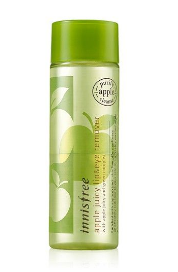 Innisfree 'Apple Juicy Emulsion Lip and Eye Makeup Remover'
Not only is this specially formulated to remove waterproof eye products and strongly pigmented products, the Innisfree 'Apple Juicy Emulsion' remover will easily and delicately remove any product whilst hydrating the delicate skin with its apple extracts.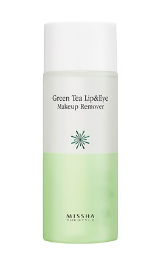 Missha 'Green Tea Eye and Make up Remover'
Missha's oil based formula will make short work of any make up you wear! An added bonus with this product is, that due to its green tea enriched formula, it will leave the skin refreshed, hydrated and reduce any irritation.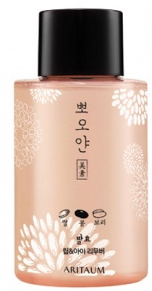 ARITAUM 'Fair Smile Fermentation Lip and Eye Remover'
Packed with fermented rice and barley grain extracts, this make-up remover is coined as one of Korea's best kept remover secrets! With its liquid formula, it'll soak into a cotton pad easily and remove any eye products in a single swipe; a true skin saviour!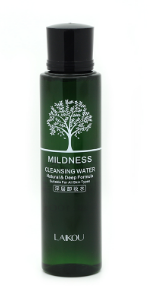 Laikou 'Natural Deep Mildness Cleansing Water'
Another oil based favourite! The formulas really work well in breaking down make-up products. Laikou's 'Natural Deep Mildness Cleansing Water' is perfect for all skin types, and promises to remove any product left in your pores. After leaving the product to soak into the skin, it'll wash off without leaving an oily residue and take your make up with it!