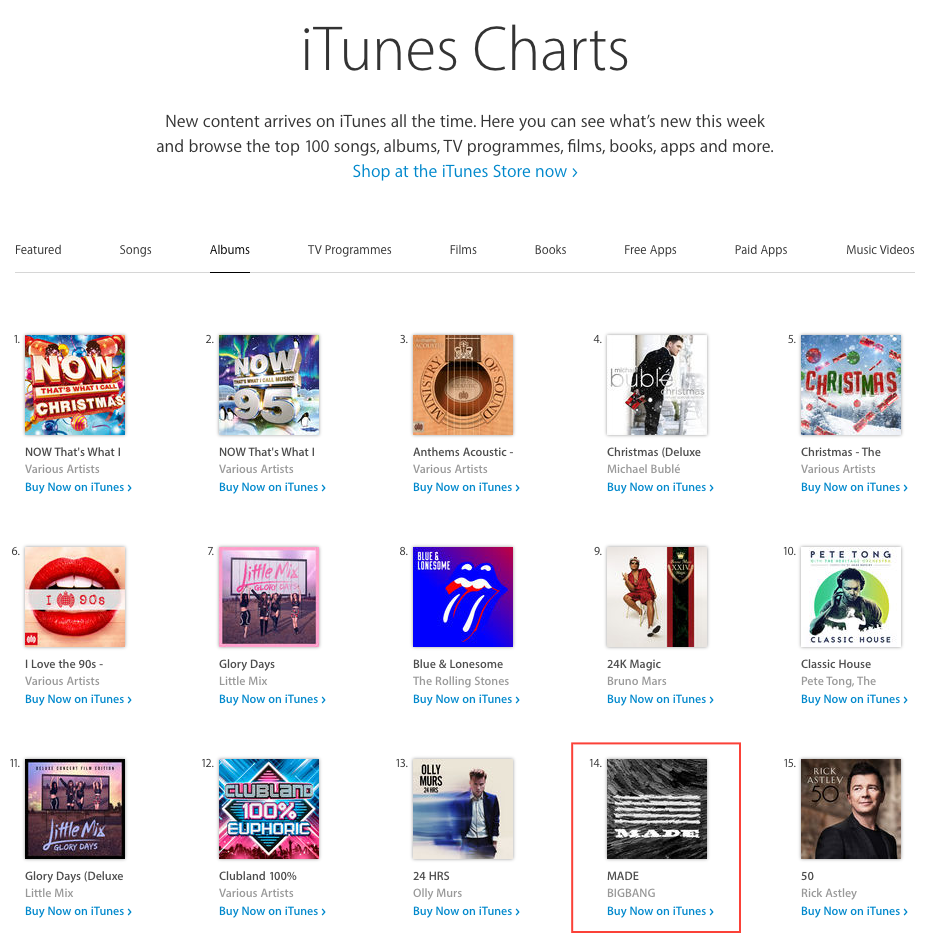 Released only 2 days ago BIGBANG's first studio album in 8 years has already climbed its way into the UK iTunes Album Charts; sitting pretty at #14.
The release of the full MADE album marks the end of a 3 year hiatus, and may be YG Entertainment's only saving grace of 2016, following the disbandment of 2NE1 and the departure of Taehyun from WINNER.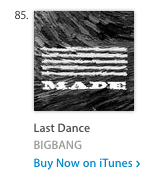 They also have 2 songs from the album in the UK iTunes Songs Chart; with 'Fxxk It' sitting at #58 and last dance at #85. Though not considered high places in the chart, BIGBANG's songs are sitting above big hits such as The Weeknd's 'Star Boy' (#93) and Bruno Mars' '24K Magic' (#65), proving their popularity in the UK hasn't faltered since their concerts in 2012.
SEE ALSO: [COVERAGE] BIGBANG Alive Tour London – December 15th 2012
Along with their UK chart success, the music video for 'Fxxk It' has already racked up over 9 million views on YouTube, whilst 'Last Dance' has over 7 million. All signs of a strong comeback before the boys enlist.
Earlier this year we also saw UK chart success with BTS, who hit #62 in the albums chart, and Jay Park who peaked at an impressive #7 in the charts with his album 'Everything You Wanted'.
Could this spell a more successful year for K-pop in the UK in 2017?
Chart positions accurate at 10:00am GMT 14/12/16.