UPDATE 10/02/17: The organiser has stated that the following information is no longer relevant, and new information regarding B.A.P's upcoming world tour will be announced soon. Please keep an eye out for more updates!
---
With their huge success with 'Noir' last year, B.A.P is returning to Europe for their 'Party Baby' World Tour. This week, their website has been updated with the tour poster; showing the members Yongguk, Himchan, Youngjae, Daehyun, Jongup & Zelo on stage with bright neon lights, all while partying with their fans, BABYz.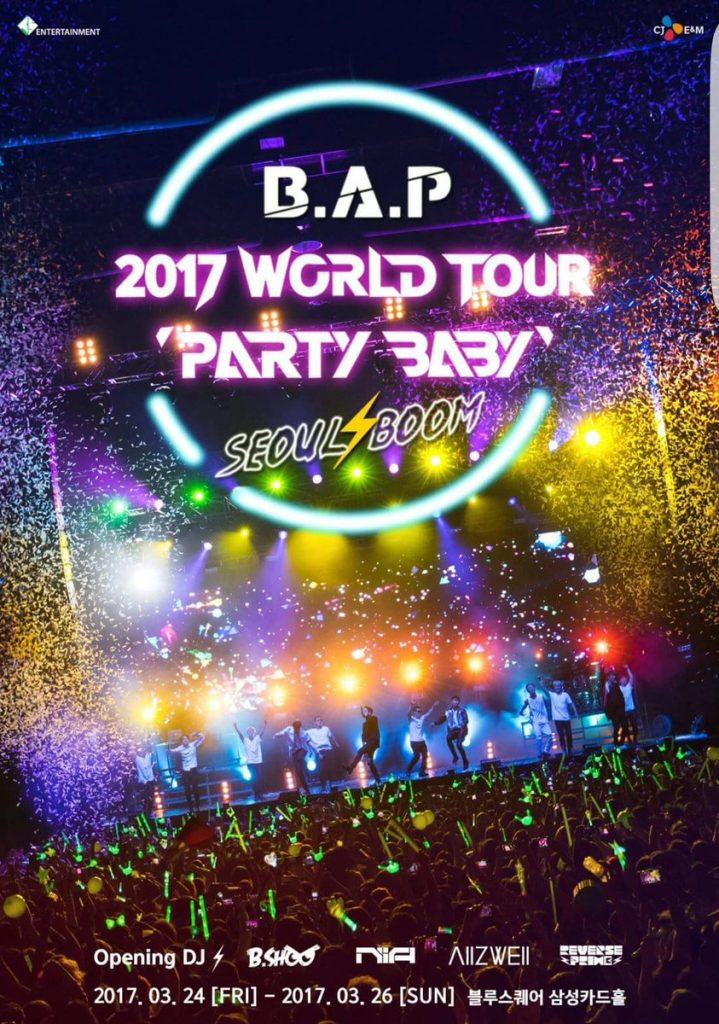 The boys will begin with their domestic concert, 'B.A.P 2017 World Tour 'Party Baby!' – Seoul Boom' on March 24th, 25th, and 26th before heading to the US in April and to the following five European cities in May.
May 3rd 2017 – Le Zenith, Paris
May 5th 2017 – Jahrhunderthalle, Frankfurt
May 6th 2017 – Progresja, Warsaw
May 7th 2017 – Barba Track, Budapest
May 9th 2017 – Yota Space, Moscow
Fans will be guaranteed a concert like no other, as B.A.P are planning to do more interactive performances and also performing alongside top DJs that overall will bring a special experience unlike any K-Pop concert in the past.
Organisers for the tour's Europe leg, NineLives Entertainment have recently deleted information on social media but a date for pre-sale tickets has been rumoured to be the 15th February.
European BABYz, are you excited to party with B.A.P? Make sure to follow UnitedKpop for more information on the tour as it is confirmed.