Since the COVID-19 outbreak has found us all stuck in our homes for most of the day with a lot more time on our hands, it seems like the perfect moment to crack open a few books and escape from your unusual reality.
Novels written by Korean authors or about Korean society give you the information you need to expand your understanding of the culture. Though they are not always the lightest of stories, Korean novels are sure to leave you with plenty to think about and will stay with you for a long time.
We have collated a list of Korean books that would be perfect to read while in isolation: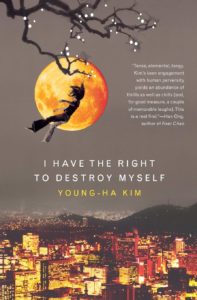 I Have The Right To Destroy Myself by Young-ha Kim
[Trigger warning: suicide]
Young-ha Kim immediately became a staple in Korean literature when his first book I Have The Right To Destroy Myself won the Munhakdongne New Writer award. He has improved immensely since then and the novel isn't his best, however, it is an easy place to start with Korean literature as it takes place over about 120 pages.
The tense narrative explores the fates of two brothers who fall in love with the same woman and how that impacts their lives and relationships.
White Chrysanthemum by Mary Lynn Bracht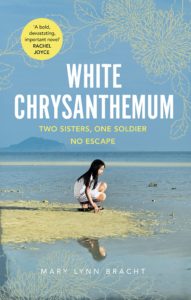 [Trigger warning: rape]
This hard-hitting story revolves around two sisters within the haenyo community – women who dive off the coast of Jeju. It switches between each sister's perspective with one speaking in the present day and the other in 1943 to give a comprehensive portrayal of a moment in Korean history.
UnitedKpop's Creative Director, Lore Walsh said: "White Chrysanthemum is heart-breaking and hard to read at times, but the storytelling is captivating and a very accurate, if brutally honest, depiction of history".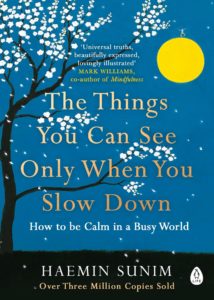 Things You Can See Only When You Slow Down by Haemin Sunim
This mindfulness guide has taken the world by storm since 2012; it has been translated in 35 different languages and has sold over four million copies. Written by a Buddhist monk, the book offers spiritual advice on all aspects of live from life's disappointments to maintaining a good relationship.
In the current situation, where a lot of our lives have slowed down and we are more aware of the small things, this book is a blessing to help you figure out how to be more mindful every day. The sections are set out in short digestible chunks with peaceful and beautiful illustrations dotted throughout to make the reading process stress-free and enjoyable.
Ten Thousand Sorrows by Elizabeth Kim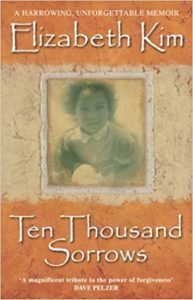 [Trigger Warning: murder and abuse]
Ten Thousand Sorrows is a memoir recounting the heart-wrenching reality of the illegitimate daughter of a Korean woman and American GI who ultimately became a journalist. Kim's mother told her that the ten thousand sorrows of life are accompanied by the ten thousand joys and the writer tries to explore that concept within the book.
Unflinching in its depiction of a tragic story, Ten Thousand Sorrows is not a story for the feint-hearted but is essential for Korean literature lovers.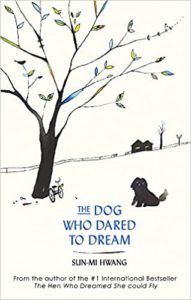 The Dog Who Dared To Dream by Sun-mi Hwang
Sun-mi Hwang has carved a niche for herself by writing charming and endearing tales such as this novel and The Hen Who Dreamed She Could Fly. The beautifully-written, fable-like stories aren't for children, but they do hint at lessons for the reader to learn.
The unusual perspective of an animal is the perfect way to escape reality too – how much further can you get from real life than being a completely different species?
Please Look After Mother by Kyung-sook Shin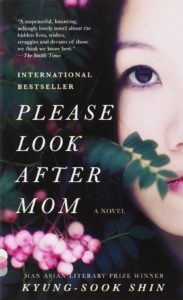 After being separated on the train, So-nyo's husband and children reminisce about her life asthey search for her. Please Look After Mother is a must-read if you're interested in Korean literature and its story will stay with you long after you've turned the final page.
Lore Walsh said: "Aside from the story itself the strength of the book is how it makes you look at your own family relationships and the things you take for granted."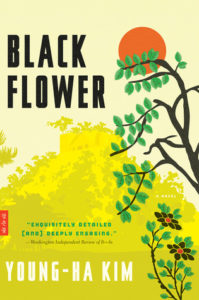 Black Flower by Young-ha Kim
Black Flower has been praised for its insight into a period of history that is not well-known. Beginning in 1904, the novel recounts the story of more than a thousand Korean's who left their warring country for Mexico – only to discover they had been sold as indentured servants.
Described as "a tale of star-crossed love, political turmoil, and the dangers of seeking freedom in a new world", this book is bound to elicit a variety of powerful emotions from readers while also offering a view into a crucial area of Korean history.
Pachinko by Min Jin Lee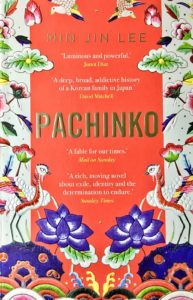 Named after a Japanese arcade game often used for gambling, Pachinko is "a story of love, sacrifice, ambition and loyalty". As it starts in the early 1900s, the novel spans 100 years and many generations to show how choices echo through each branch of the family tree.
Lee has been praised for her characters in the novel that are complex, fervent and realistic – an impressive feat as the novel covers so many places and time periods.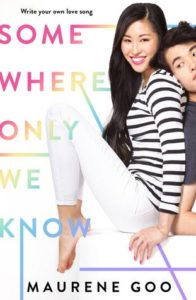 Somewhere Only We Know by Maurene Goo
If you're a kpop fan then Somewhere Only We Know is perfect for you. This light-hearted and fun contemporary YA novel is about a kpop star called Lucky who is trying to make it in the USA and a tabloid journalist called Jack who runs into Lucky at her hotel.
Once you've finished this novel, you can get stuck into Maurene Goo's other contemporary novels with Korean-American characters that are sure to get your heart racing and cheeks blushing.
Kim Ji Young, Born 1982 by Nam-joo Cho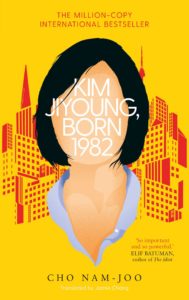 Former-scriptwriter Nam-joo Cho said that Kim Ji Young, Born 1982 only took her two months to write because the characters life is so similar to her own. The novel, which has sold over one million copies, is centred around a protagonist's life as a housewife, the sexism she experiences and depression.
If you're left craving more of this story after you've finished the book then watch the film adaption that was released in 2019 with Jung Yu-mi and Gong Yoo in the lead roles.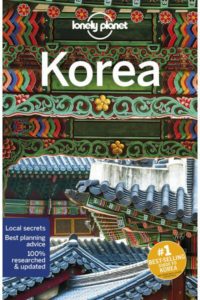 Korea Tour Guides
There are plenty of excellent of tour guides that are filled with useful information about Seoul and Korea to help you plan your trip – and the lockdown rules mean you have plenty of time to research.
Korea tour guides will not only help you plan, it also gives you a better understanding of the country, their practices and their history. Plus, it gives you something to look forward to when this is all over!