Have you always wanted to participate in a K-Pop dance class? Well now is your chance! For K-pop fans located around Manchester, we would like to introduce you the 'K-Pop with Kat' dance classes.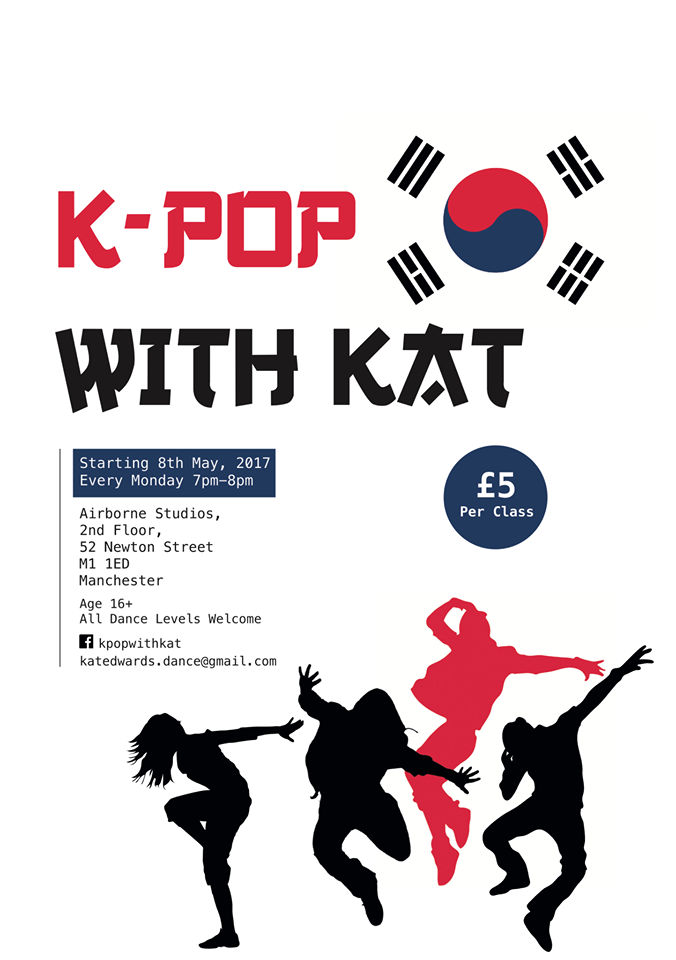 The first class will be taking place on Monday the 8th of May from 7PM-8PM. The classes will continue to follow every Monday after. The class is for those aged 16 and above, with all dance levels welcome. The fee for the class is £5 – A great deal if you ask me! You can find the class located in Airborne Studios, Manchester.
It will be the first K-Pop class to be held in Manchester, giving you an opportunity to find others like yourself who love K-Pop! For more information, click here or contact katedwards.dance@gmail.com for any queries.