The KCCUK will be organising the Korea 2017/2018 series, which will involve various programmes to enhance the cultural ties between Britain and Korea. For more information regarding their programmes for this season, click here.
One of the many programmes which will be running will be the music programme, Korean Sounds: East Meets West. The East Meets West series will consist of 5 concepts, with the second concert focusing on virtuosity. The second concert will be held next Wednesday on the 21st of June at 7:30PM at the King's Place, Hall One. It will showcase performances from Kyoung-A Moon and Sunwook Kim.
Kyoung-A Moon is acknowledged as a master of the gayageum which can be described as Korean zither with 12 strings, whilst Sunwook Kim is a pianist. For more information regarding the artists, you can refer to the programme information below.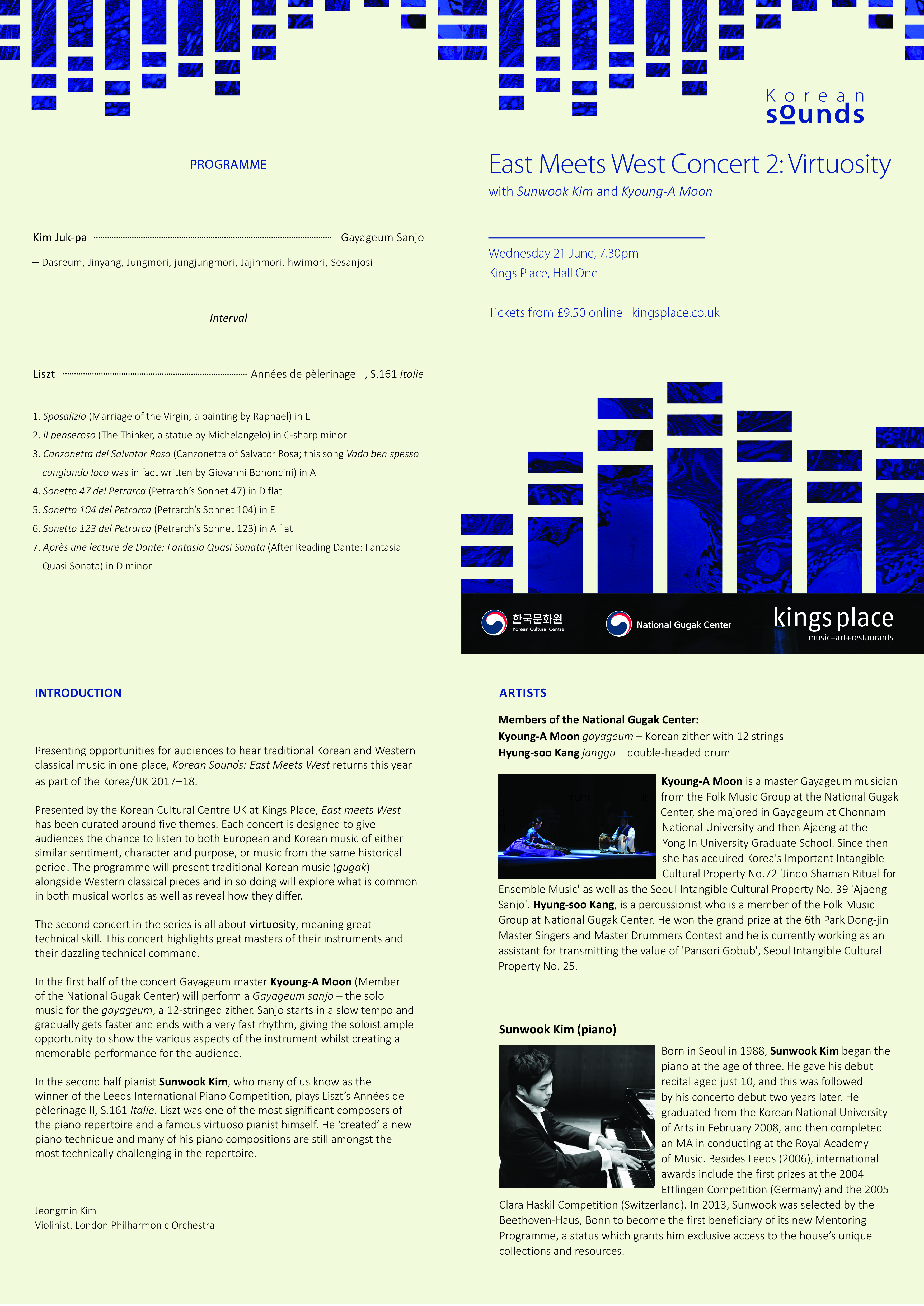 Tickets can be purchased here, and start from £9.50 and range to £16.50. The performances will explore a combination of Korean traditional music as well as western classical music, beginning with Kyung-A Moon (a member of the Folk Music Group at the National Gugak Center), and ending with Sunwook Kim (best known as the winner of the Leeds International Piano competition).