The time has finally arrived as BTS have recently released their 5th Mini Album 'Love Yourself 'Her" at 6pm KST. Now, it's already starting to sweep through the charts and has landed at a current peak at #3 on the UK iTunes chart!
See More: Metro UK promotes BTS's upcoming return in September!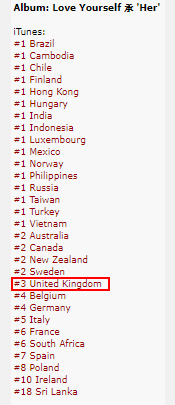 BTS have really gone from strength to strength, especially this year with increased international recognition and possible collaborations with Western artists . The sky's the limit for these boys. They've already grabbed #1 in 16 countries so far, from Finland, Hong Kong, Norway, Philippines and many more!
EXO hold the present title for the highest charting release from a Korean group on the UK iTunes chart at #2, though regardless if the record gets broken, these are all still incredibly high achievements and should be celebrated as such!
You can purchase BTS's album on iTunes for £7.99 here and you can also stream it on Spotify too!
[UPDATE] The album has now moved to #2, sharing the highest peak along with EXO! And they've charted at #1 in 40 countries!
[UPDATE] BTS is the first Korean group to have reached #1 on the UK iTunes Chart along by charting at #1 in over 50 countries! Congratulations to the boys and UK ARMY's for this amazing milestone! Hopefully one day BTS will come over to perform in Europe!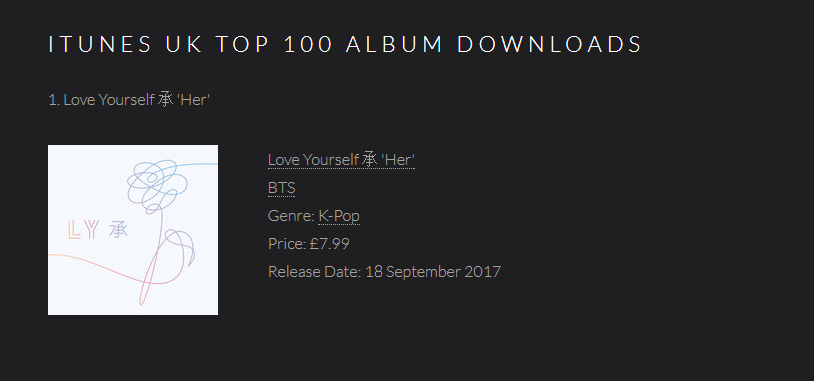 What did you all think of BTS's comeback?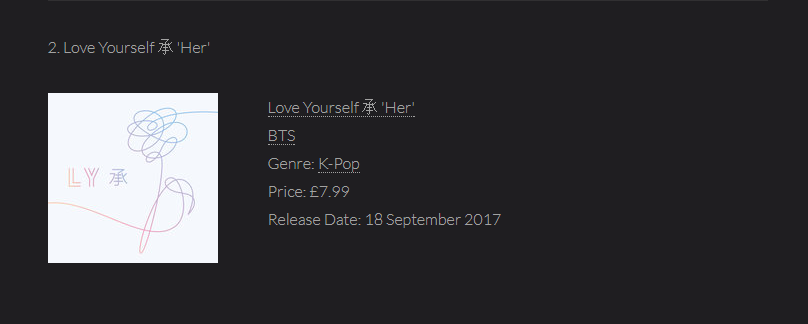 ---