iKON's Bobby has been receiving a lot of love for his debut album, Love and Fall— the most recent to praise the rapper being Spotify!
SEE MORE: Bobby reaps success on the UK iTunes Album Chart!
Spotify shared a video of Bobby introducing the album with the caption, 'We've been keeping this on replay… iKON's BOBBY first solo album is out right now, what's your favourite track?'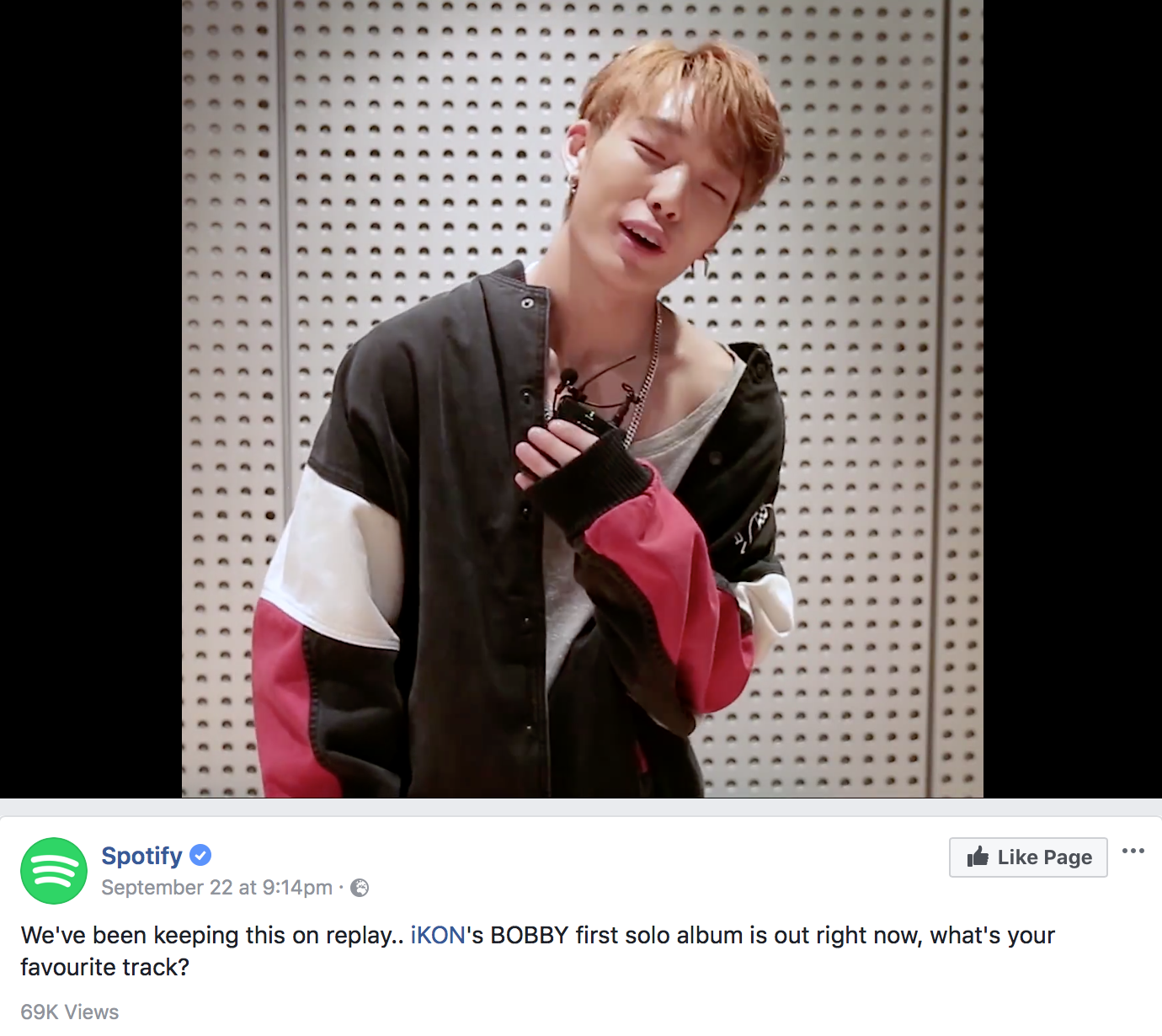 This isn't the first time that Spotify has featured k-pop artists on their Facebook page. Another group to receive a shoutout is BTS!
We wish Bobby all the success with this album, listen to Love and Fall here.