Kim So Hee debuted on the 8th with her first mini album "The Fillette." So Hee is known for participating in Produce 101 (a hugely known and giant scale reality girl group survival show) including being one of the contestants who sang on popular track "Pick Me." So Hee was also in two temporary girl groups – I.B.I and C.I.V.A. Being on Produce 101 has kept her in the limelight and lots of fans have been anticipating her solo debut.
Since the announcement of her debut on the 26th of October, her company released plenty of teasers to hype people up about "The Fillette."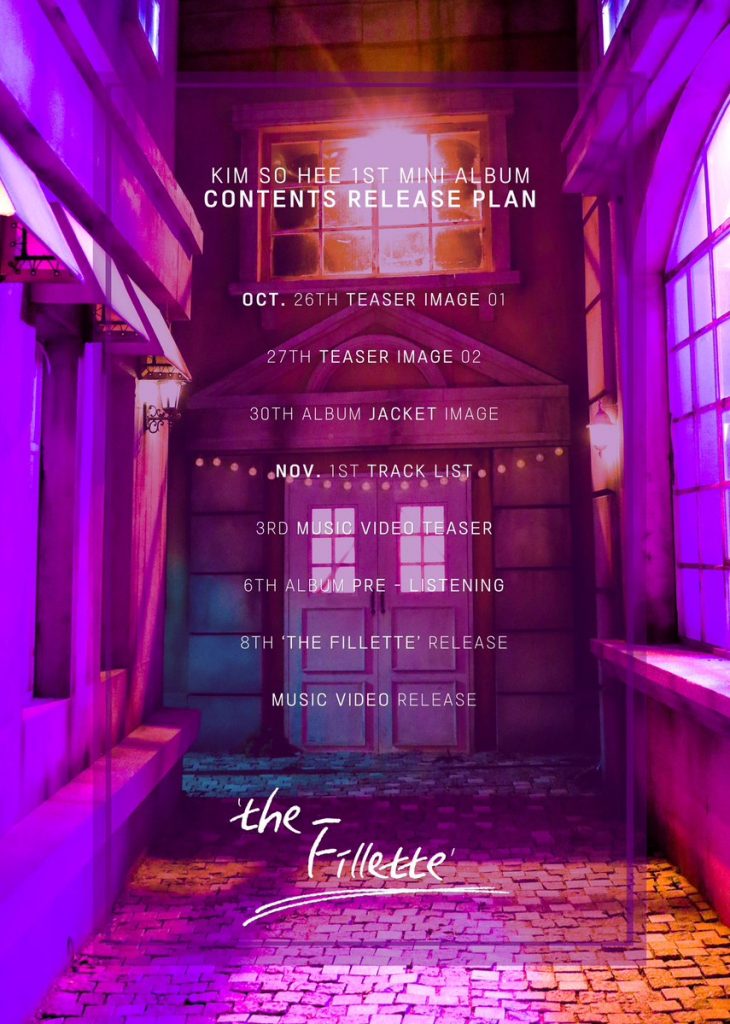 Her title track Sobok Sobok (소복소복)  is featuring a rap performance by Yezi of Fiestar. It's a cute melancholic song with gentle vocals and a slightly jazzy melody. The longing and serenity that come through the vocal and lyric combination fit the cold weather and it's hard not to listen to more than once. It will definitely be a good song to add to any holiday playlists with the sweet sadness of white Christmases complimenting the season.
Here's the music video for Sobok Sobok:
And her debut performance on M Countdown:
What do you think of Kim So Hee's solo debut? Tell us in the comments below or let us know on our UKP Facebook or Twitter!