White Nights (also translated as Night Light) is a drama which shows exactly how cutthroat one must be in order to reach the top. The drama follows heiress Seo Yi-Kyung (Lee Yo-Won), her former lover Park Gun-Woo (Jin Goo) as well as her new hire Lee Se-Jin (Uee) as they all fight for their dream; to make as much money as possible.
It's incredibly interesting that Lee Yo-Won has had her acting career solidified in her playing of Korea's first historical queen in Queen Seondeok, as this offering has a distinctly Machiavellian feel to it. As a CEO, she makes a great yet ruthless leader. She is cold-hearted, using blackmail and scheming in order to get her ways. You're compelled to like her because she manages to get so much done; a great leader is one who achieves as much as possible, not the one with the heart of gold. However, Uee's Lee Se-jin, although also corrupt, has a heart of gold. This combination makes them a power duo not to be trifled with. Park Gun-Woo plays the romantic lead, but you can only watch as he's tricked at every turn. This isn't a romance – his is a show about greed and questionable business ethics, as well as strong female sisterhoods!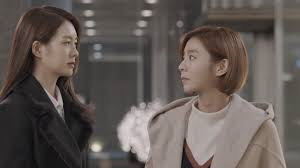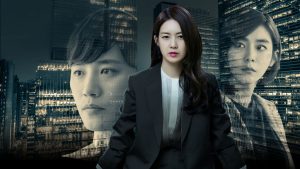 Netflix have really added a feather to their cap with this one; the complex relationships, conflicting ethical practices and sense of unity is what makes White Nights a compelling watch. Honestly, I'm finding it incredibly difficult to find any downside to this production. It's a very well thought out piece, and shows how difficult it is for people from less privileged backgrounds due to class or sex to break the glass ceiling they are faced with. In White Nights, they're not only breaking the glass ceiling, they're tearing them down. And looking absolutely fearless while doing so.