This week's Song Of The Week is 'Goodbye Road' from iKON's latest EP 'NEW KIDS: THE FINAL', released on October 1st.  Let's jump right in!

In a fast changing K-pop scene where West is Best, 'Goodbye Road' is a welcome change from the more internationally aligned tracks of recent times, like their previous track 'Killing Me'. Though we love the latest hits, nothing beats a good throwback. The track is reminiscent of older K-pop tracks, in particular BIGBANG's 'Blue' era in 2012, with perhaps even a hint of 90s K-pop laced throughout.
It is markedly different from their debut track 'Rhythm Ta' in 2015, a more aggressive electronic hip hop based track, whilst 'Goodbye Road' is a light and breezy blend of sweet vocals and laid back rap set to a soft drum beat and violin melody. We're getting definite K-Drama vibes.
Though we'll get to the music video shortly, it seems as though reminiscing is the goal as the song looks back on a relationship that has sadly ended and the memories that came with it. The music video backs this up with a 1950's American Diner feel at times.
Overall, it's a great track to ring into the Autumn season with. The perfect soundtrack to a long drive or a cosy night in.

The music video is also visually reminiscent of BIGBANG's Blue Era. The filmography and set are very similar. Though Goodbye Road has a largely warm grading, and Blue is rather, well, blue.
Back to the 1950's style – the bright grading in some shots is similar to that of the early colour Kodachrome film photography. First introduced in the 1930s it was a popular method for professional photographers to achieve colour shots when the technology at the time was rather limited. It remained in use until the early 2000s.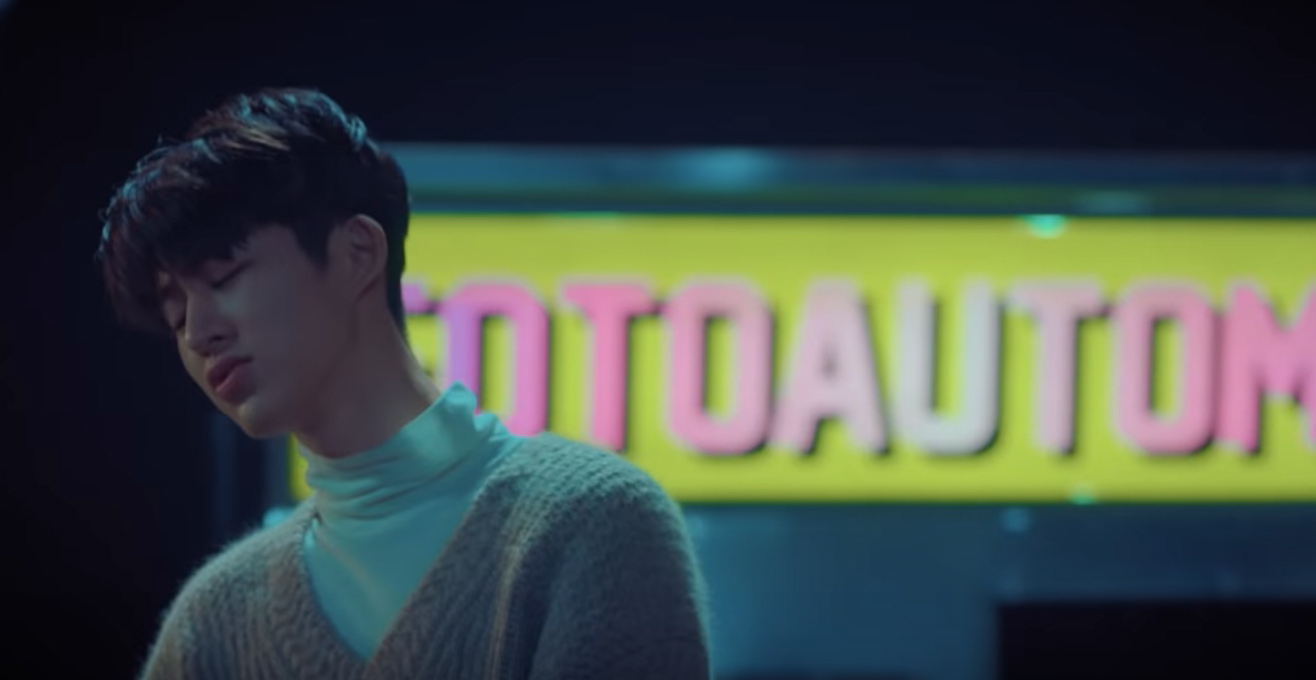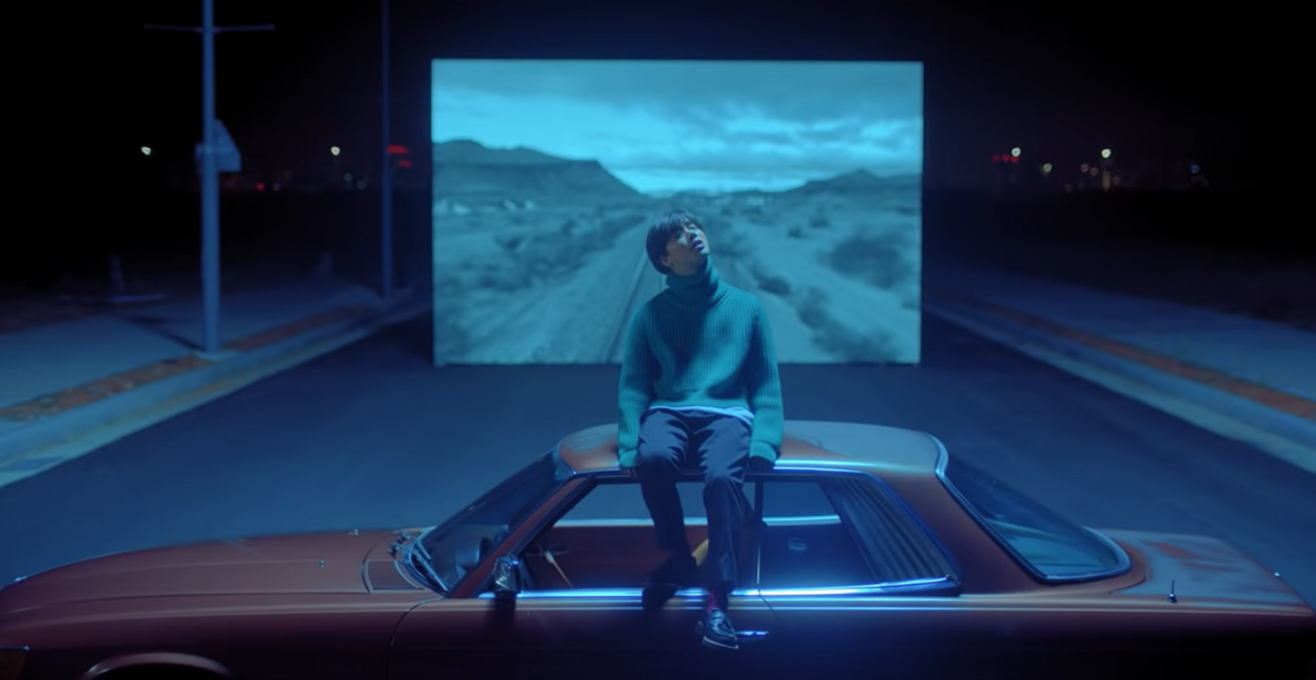 The vintage feel of some shots is extended to the props and fashion. B.I sports a v neck jumper paired with a white turtleneck – a true staple of the 70s – whilst he lays on the ground next to a photo booth. Another scene shows Jinhwan on a classic car next to a drive in movie projector – more nods to memories of the past.
When the group dances together, they are dressed decidedly more modern. Perhaps a hint they are leaving the memories in the past? The 'present' day shots are in sharp focus with the members surrounded by modern architecture. Meanwhile the 'past' shots have a much softer focus, blurring out any architecture in the background. This lends to a more timeless feel.
Despite the switching between many different shots, the music video is well put together and compliments the song. The dancing is minimal but effective and the cinematography is what really makes it. The filming and set tell a story of their own, before the song even comes into it.