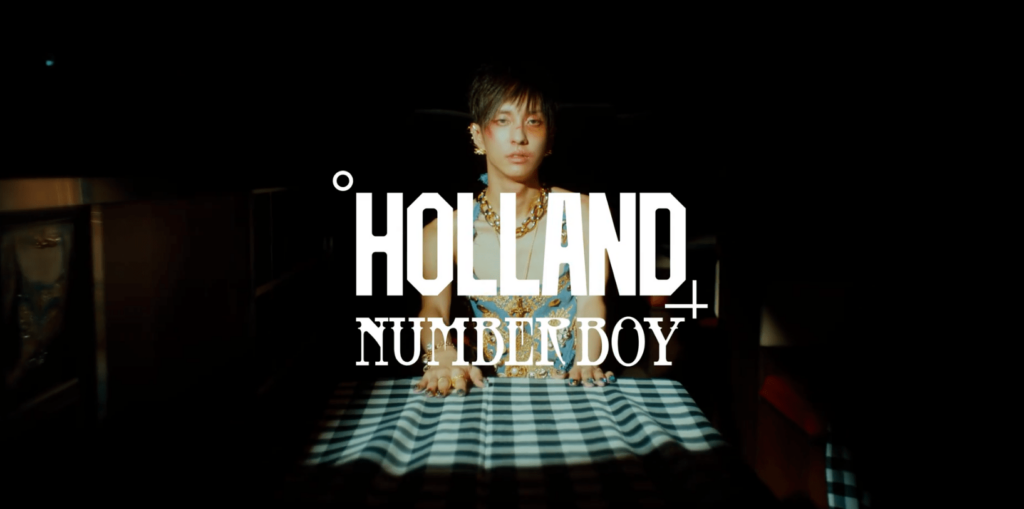 It's been over 4 months since Holland last released a song as part of the 'Oh! My assistant OST' and it has been over three years since the release of his 2019 single 'LOVED YOU BETTER' with a special version featuring former fourth place 'Yoo-Ja Ha' finisher Isaac Hong.
He would follow this with his first tour, where he would sell-out arenas worldwide with nights full of positivity and great, intimate performances the tour would be a great success. However, this would be his first tour with his only other International performance coming at the 2022 London MIK K-pop day being one of the stand out acts from the day.
In 2020 Holland's debut song would have its first ever live video produced by Dazed Korea and Gucci the version shows the improvement of Holland from debut and diversity. He would once again work alongside directors in 2022 making his debut as an actor appearing in the BL 'Ocean Like Me.'
Holland has most famously become an ambassador for the LGBTQIA+ community in Korea over the years. Openly talking about representation, talking about the struggles of growing up being gay in Korea and the long-lasting discrimination against those within the community Holland has always been open about being a role model for LGBTQIA people world-wide and reflects that in his music.
He has represented the community at various International events whether it's at fashion shows becoming an icon featuring at various fashion events and on many fashion magazines. Partnering with Crocs for pride month in 2022 or most recently being one of the biggest names at Sydney world pride.
Set in Itaewon, Holland said he chose the location due to its wide range of communities and ethnicities. However, the music video features a strong message of hate showing hostility towards the LGBTQIA+ community. The music video scene of people recording Holland on the ground shows his loneliness and the lack of support shown to those going through struggles. Whilst his bruised and cut face is a reference to an incident that happened in 2020 where the artist was a victim of a homophobic attack whilst walking with his friend and manager in Itaewon.
Whilst the song title would be inspired by the ideas of numbers and followers on social media sites such as YouTube and Instagram, Holland would say in a recent interview leading up to the single with CLASH 'I think my boyfriend saw me more as a number than who I am as Holland, as a person. This was inspired by that relationship.'
The sound of the song itself is contagious with a electronic vibe the songs style perfectly fits Holland and most importantly helps make the songs lyrics stand out the most important element of the song.
Overall, 'Number Boy' is a powerful song by Holland with personal messages. It features messages of self-love and growth talking about the struggles of everyday life not only for the LGBTQIA+ community but also everyone in a world that places emphasis on numbers and social media status. The song comes down to what all of Holland's songs are about the need and continued search of self-love. Because as Holland would say to CLASH, 'that's the goal of this video, to love people as they really are.'
Check out the music video to Number Boy below: