Ahead of their highly anticipated first UK show this month, NCT DREAM have dropped the English version of their single Beatbox.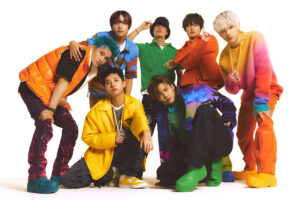 Beatbox is a 90s hip-hop inspired song, with an upbeat melody and feel good lyrics. It's perfect for the upcoming summer months! The combination of smooth vocals, charismatic rap verses and cheery backing track create the perfect song for any day, from the sunniest to those when you need a mood booster. The track shows off the 7 members' individual talents, and personalities in an exciting way, using each of their colours to create a fresh, powerful vibe.
As ever, NCT DREAM continue to bring addictive music, this time with English lyrics – perfect for NCTZENS and non fans alike to sing to, especially at their upcoming concert. It promises a fun, thrilling atmosphere and long lasting memories for every fan of NCT.
The 90s inspired track brings a hint of nostalgia to summer, making it the perfect song to make new memories to.
Being the junior unit of NCT, DREAM tend to air more on the side of happy, upbeat music. Of course their discography is fantastically diverse, bringing in fans of any type of music, but they create up beat music particularly well -Beatbox is no exception! With such a variety of music behind them, the members discussed which British artists they'd like to Collab with.
The group's rapper MARK said: "Central Cee is a rapper I recently got to listen to and I imagine that it'd be interest if we got to be on a song together."
CHENLE said: "HRVY! We've had a good collaboration with him before so it'd be nice to work together again."
Beatbox is simply a continuation of an incredible catalogue of music, with much more to come in the future, with potential collabs and exciting new music.
You can check out the English version of Beatbox HERE.
Don't forget to grab your ticket to see Dream at their first UK concert at the OVO arena on the 28th May – a show not to be missed !