Announced late last year, it came as a big surprise when YG girl group BlackPink announced their UK festival debut and return after their Born Pink World Tour that saw them perform at the O2 on November 30 and December 1.
https://twitter.com/BSTHydePark/status/1625075659386101761
Originally released with no other acts. BST would release through social media the addition of Korean rock indie band The Rose, who themselves are still recovering from their valentines day O2 Academy Brixton tour date, which you can read about here.
The concert set to be held at Hyde Park on July 2 will also feature the likes of American singer and actor Sabrina Carpenter and British singer-songwriters Caity Baser and Mae Stephens. With more acts set to be announced in the oncoming months.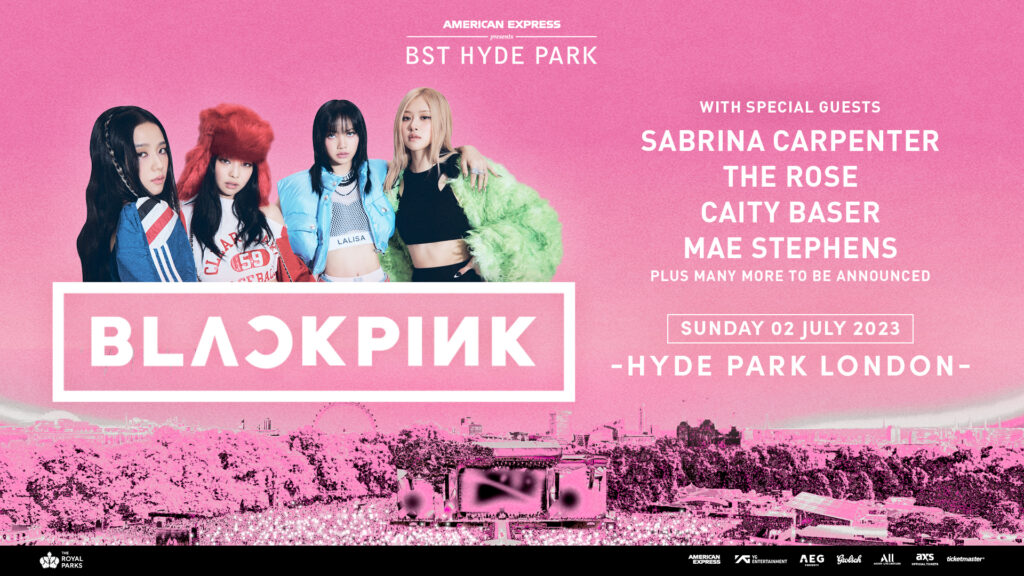 Tickets are available on the BST website, with Golden Circle, General Admission, and Primary Entry still available.
Make sure you check out the latest Tour music video from The Rose: