Jennie's debut release appears to be following BLACKPINK's European success!
Jennie's 'Solo' has topped the charts of forty countries around the world, including Spain, Poland, Greece, Finland, Sweden and Lithuania. It has also peaked at 16 in the UK iTunes Chart. This is the highest a single release by a K-Pop female soloist has achieved in the UK charts!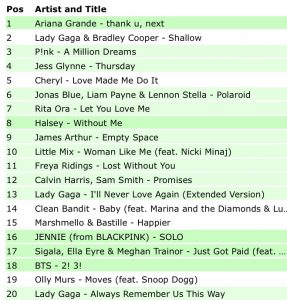 As well as European success, the debut track is currently eighth on the US iTunes charts. This makes Jennie the first female K-Pop soloist to enter the Top Ten!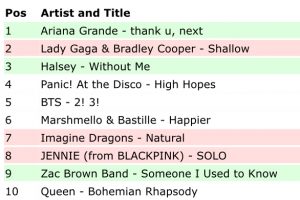 'Solo' is a hip-hop track with pop elements, and tells the story of a confident individual after breaking up with her lover. Teddy co-composed the track alongside 24, and also wrote the lyrics. He has become BLACKPINK's major producer since their debut in 2016, and has also worked with multiple YG Artists.
The music video for the song was filmed in London last month and portrays Jennie in contrasting roles. She plays both a fragile and a strong, independent woman – true to the lyrics of her song! Currently, the video has racked up an impressive 18 million views and is number 1 on trending in the UK. Check it out below!
If you haven't bought the song, then you can buy it on iTunes here.
Congratulations to Jennie on the success of her solo debut!