2018 has been an incredible year for Kpop spreading across the world, and this has meant we've seen more artists in the spotlight in the UK and especially on the UK iTunes chart! The very end of November saw two more artists appear on this chart – Red Velvet and Mamamoo.
On the 29th Mamamoo released their 8th mini album "BLUE;S". This is their third mini album this year alone, and they've achieved a lot this year as their other albums did very well. The album was headed by the title track "Wind Flower", the soft acoustic instrumental of the song along with Mamamoo's silky vocal harmonies evoke a significantly autumn-winter feel that continues throughout the album.
The album charted at #69 on the UK iTunes chart on the day of release. It was also popular in other European countries, such as Sweden, Italy, Spain, France, and Germany.
In contrast to Mamamoo, Red Velvet released "RBB (Really Bad Boy)", the title song for their 5th mini album by the same name, on the last day of the month. This funk-inspired, brassy song both showcases Red Velvet's incredible vocals, and accompanies a spooky and fun-filled video of the girls surrounded by monsters.
The album has been a hit and even managed to reach #16 on the albums chart in the UK! Three days later and the album is still sitting at a respectable #50 in the UK. The album has also done well in Spain, Slovenia, Germany, Bulgaria and France.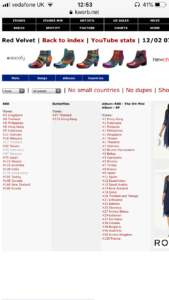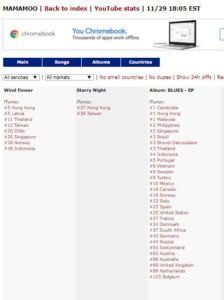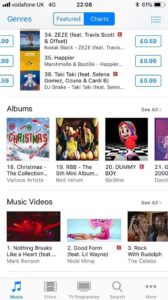 Congratulations to both groups on these fantastic achievements!