K-Pop is dominating the world, says Soey Kim. In the latest VOGUE article, she lists all the Korean Artists we should all know and love.
This list refuses to name the obvious K-POP groups – BTS, EXO, Big Bang. Instead, it names individuals such as DEAN, Holland, PENEMECO and OFFONOFF. The only K-POP group in the list, however, is NCT 127.
Check out the full article here.
Inspired by this list, we at UnitedKpop came up with a list of our own. Check it out below!
Yang Da Il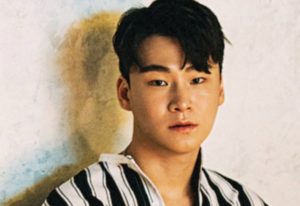 Debuting in 2016, Yang Da Il is an R&B ballad singer from Brand New Music. He previously worked with Hyolyn, Red Velvet's Wendy, F(x)'s Luna and Seventeen's DK.
However, it wasn't until this year his music made waves in the charts when 'Sorry' reached number 2 on the Gaon Chart. Check out the track below!
WJSN/Cosmic Girls (우주소녀)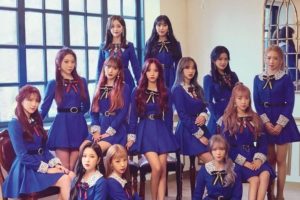 WJSN debuted in 2016 as a twelve member group under Starship and Yueha Entertainment. The group's final member, Yeonjung, was added a few months after debut, when she had scored the final spot in project group, IOI. Being a Korean-Chinese group, the girls are active in both countries. Members Mei Qi and Xian Yi participated in the Chinese version of Produce 101, and Chang Xiao is preparing for her Chinese acting debut.
The group recently achieved their first win with 'Save You Save Me' in October 2018. Chinese members did not participate in the comeback due to Chinese promotions. Check out the song below!
Stray Kids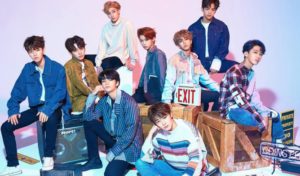 JYPE's newest addition, the Korean-Australian group debuted just this March. The group consists of nine members, with Felix and Lee Know readded in the final of their survival show. The members write their own music, and their song 'District 9' beat Wanna One's record for most-viewed debut MV in the first 24 hours.
Chances are, if you haven't heard their music, you'll have heard of their pre-debut track, 'Hellevator'. Check out that track, plus their latest comeback, 'I am You', below!
Say Sue Me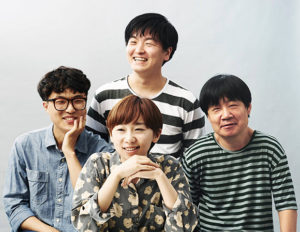 Say Sue Me are a indie-rock quartet from Busan. For anyone who prefers an alternative style of Korean music – they're the band for you! They debuted in 2013 with their first album 'We've Sobered Up' and have gone on to release many others. This band also tour Europe and the UK frequently, so if you're looking to go to a new concert, be sure to look them up!
Check our one of their latest albums, 'Where We Were Together', on Spotify.
Ailee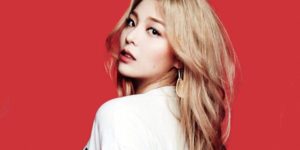 The more well-known artist on the list, Ailee is a successful Korean-American artist. Her music career kicked off after an impressive rendition of Beyonce's 'Halo' and since then, she's proved to be one of the best female vocalists. Her debut track, 'Heaven' peaked at number 3 on the Gaon Digital Chart. She won eight awards in her first year of debut. She even broke records with her OST for Goblin, 'I Will Go To You Like The First Snow'. The song is her most successful track to date, becoming the most streamed songs on the Gaon Chart. Check it out below!
Sunmi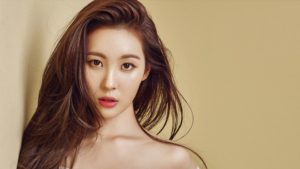 Having first debuted in Wonder Girls at JYPE, Sunmi has now made a name for herself as a solo artist. Her first debut single, '24 Hours' peaked at second place on the Gaon Digital Chart achieved an all-kill on the music charts. Since leaving JYPE, she has released an EP and three singles, and also won the 'Best Female Artist' award at MAMA 2018.
Check out her most recent track, 'Siren', below!
SF9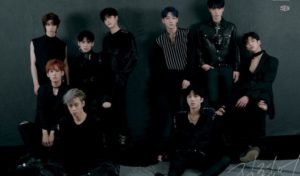 Consisting of nine members, SF9 are FNC Entertainment's first male dance group. They debuted in 2016 after proving themselves on a reality survival show 'D.O.B' (Dance or Band) as Neoz Dance. And as the name suggests, they are known for their complicated dance routines. Members Rowoon and Chani have also dabbled in acting. Chani is a known child actor, starring in 'To The Beautiful you' and 'Signal' (to name a few). Rowoon, however, has only started his acting career, having recently starred in 'School 2017' and 'Where Stars Land'.
The group are yet to receive a music show win, but they recently won the 'Rising Star Award' at this year's AAAs. Their recent mini-album, 'Sensuous' also charted in 12 countries, including Spain, Russia and Norway. Check out its title track, 'Now or Never', below!
Which K-Pop artists and groups are in your 'Need to Know' list?