Well into the Christmas spirit, the second week of December is now upon us with another schedule of Korean culture events to relish in!
15th DECEMBER: London KPop Dance Workshop presents: 2018 Favourites
The LoKo dance team is set to bring forth another dance workshop of all the best K-Pop bangers to learn. There will be a Christmas celebration filled with games to play and raffle prizes up for grabs too!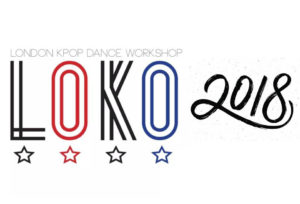 More information: here
15/16th DECEMBER: Joan Kim VIP Lunch sessions and Meet & Greet
Catch up with Korean-American Youtuber, Joan Kim, in collaboration with Inspire Me Korea to hear all about her K-Beauty tips while enjoying a quality hangout time in a chilled setting. The second day is a meet and greet. Please be aware that the first session has been sold out for those who have yet to obtain their tickets.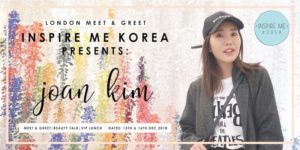 More information: here