January 16th marks the fifth debut anniversary of GOT7. The JYP Entertainment boy group debuted with 'Girls Girls Girls on this day in 2014. 
The seven-member unit formed of JB, Mark, Jackson, Jinyoung, Youngjae, BamBam and Yugeom, has had a successful five years.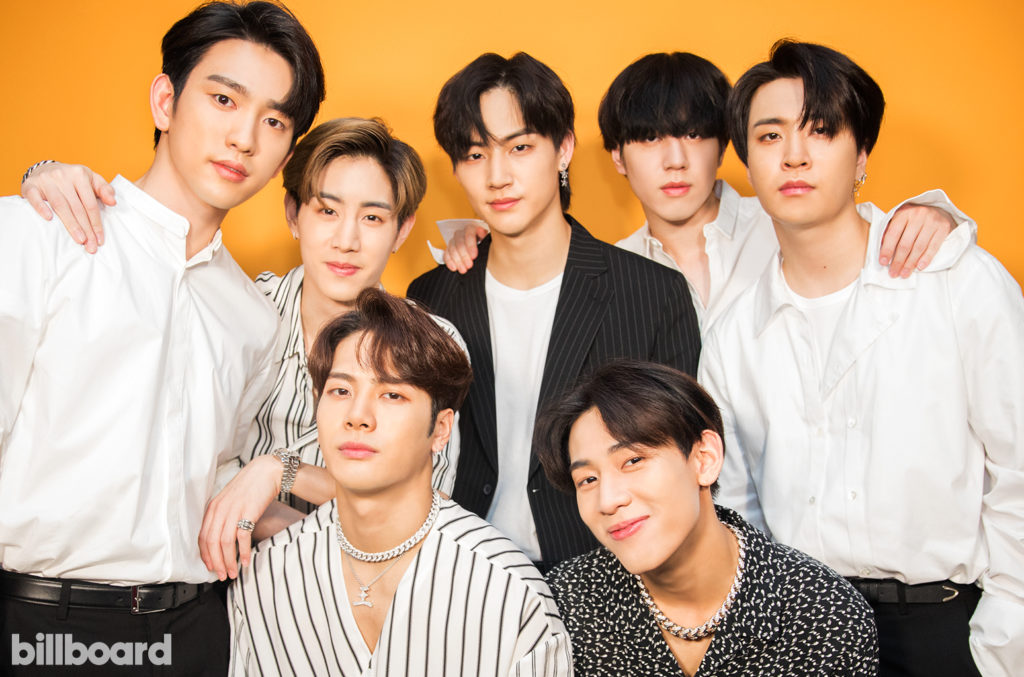 Their first EP, 'Got It?' hit the top spot on Billboard's World Album Chart and they've been one to watch ever since.
To celebrate five years since the group's debut, we're looking back at some of our favourite moments!
1. Ghost Prank
The ghost prank is very popular in K-Pop reality shows, and most seem to follow a similar structure. Sit an idol down at a desk, pretend to show them a video, only to have a sudden clip of a ghost shock them. But the prank is incomplete without a fake ghost appearing from nowhere!
Check out what happened when JYP Entertainment played this prank on GOT7. Be sure to watch it until the end, for BamBam's is definitely the highlight! (Skip to 3:13).
2. Their First Win
When isn't a first win memorable?
For GOT7, October 6th 2015 became a memorable date as they received their first ever music show win on The Show! 'If You Do' was the group's five single since debut and became the group's first track to debut in the Top 10 in the Melon chart. Since then, the group have gone on to win a total of 25 music show wins!
Check out the moment they received their first win below!
3. Covers and Cross-dressing
Over the years, GOT7 have taken the opportunity to present every side they can possibly show. And for some reason, their cross-dressing antics and girl group covers tend to be loved across the globe!
Check our two moments below! One of BamBam performing 'Hush' with Miss A (and 2AM's Jo Kwon), and another of him performing JYP's 'Who's You Mama' with Jackson.
4. Weekly Idol 2017
Who can forget the infamous 'Random Play Dance' where they aired GOT7's embarrassing moments? We certainly can't!
Words will never do this segment justice, so check it out below (8:10 to 26:00)! Our favourite moment, in particular, is related to Jackson. 
Can you spot which part it is?
5. Their Musical Talent
It's very easy to lose yourself in GOT7's individual personalities. However, we can never forget the reason they became GOT7 in the first place – their music talent.
Since 'A' era, the members have had a hand in writing and composing songs. Now, the group's albums contain a majority of self-produced tracks that are loved across the globe.
But there's more.
What a lot of K-Pop tend to do nowadays is switch parts to different songs. And GOT7 is no exception to this. Over the years, they've switched parts to 'Just Right', 'A', 'Let Me', and even 'Hard Carry'.
We've chosen to let you enjoy the rap line's gentle singing voices in 'Let Me' as our favourite part-switching moment.
Under their belts GOT7 have 39 awards, 25 music show wins, 2 world tours, 3 Billboard number 1 EPs and a run of chart-topping releases in Korea. Their success and influence is undeniable.
GOT7 has had an incredible influence on fans worldwide. Their brotherly bond, exceptional talent and sheer ability to entertain has brought iGOT7 five years of joy, and no doubt signals more to come.