If you were out and about in the heart of Camden on the evening of Saturday 23rd February, then you probably noticed the queues of people outside Electric Ballroom. Due to the location of the club that hosted Hyolyn's first solo concert in London 'True', fans filled the streets of the popular district as they queued. The crowd was civilised and remained orderly so they could let people roam the streets. The queues were so immense that lots of the people out shopping and walking around stopped to ask the crowd what they were waiting for. As soon as the crowd started entering the venue and rushed to take their place as close to the stage as possible, it was obvious just how eagerly they were anticipating the show.
The crowd filled the club with cheers as Hyolyn stepped onto stage with her two back up dancers – Christina and Deanna – and assumed the position for her first song. At the back of the stage, the DJ started to play Hyolyn's 'Paradise'. The singer started the performance in a pair of hot pants, a sparkly bralette with leather detailing that hangs below it and fluffy thigh high boots. The dazzling costume proved slightly problematic, however, when she had to go off stage and sort out a minor malfunction after only the first song. She continued despite the mishap and performed shortened versions of some of her songs including her solo debut title song 'One Way Love'.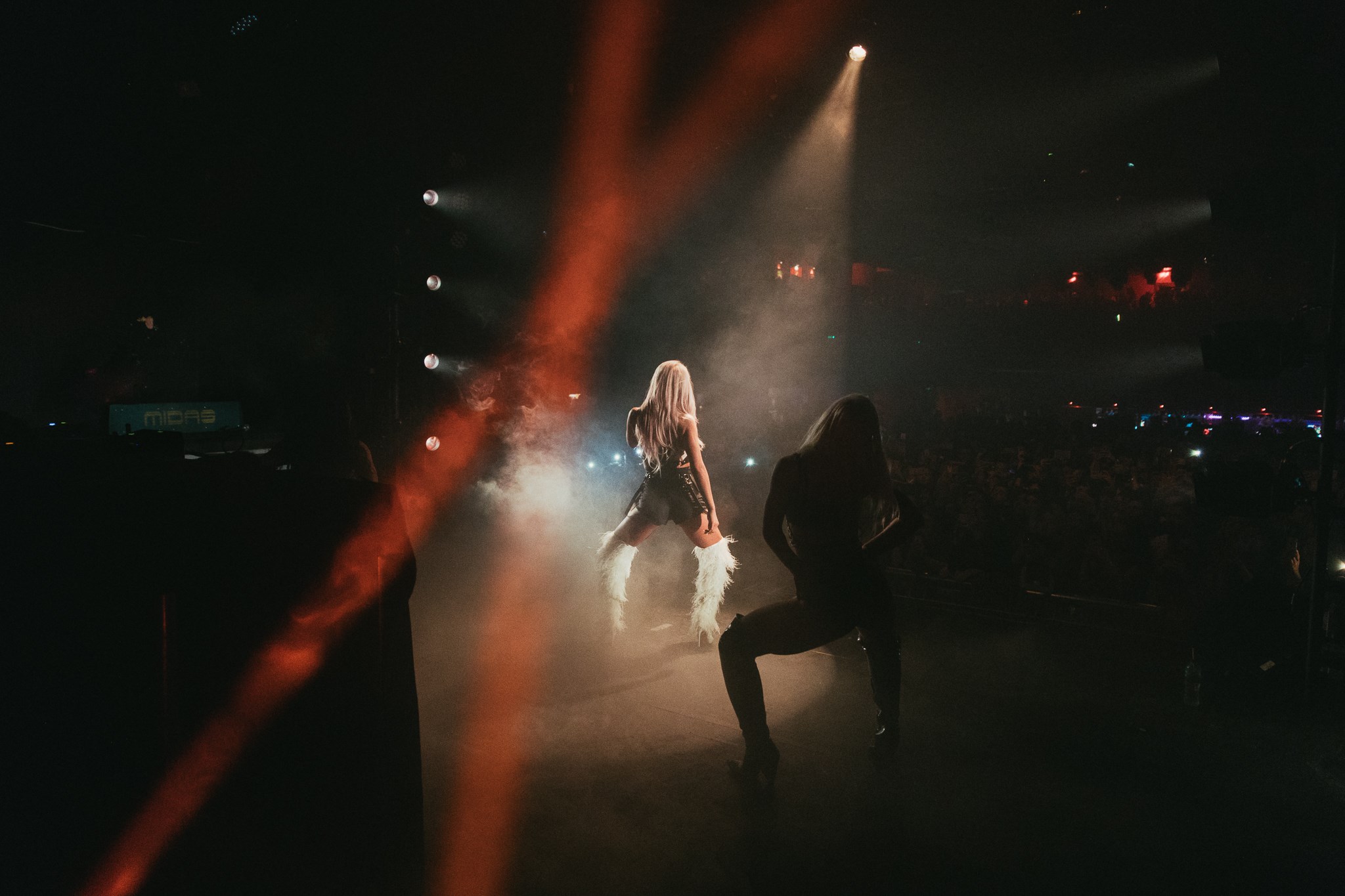 Hyolyn originally debuted as the leader of girl group Sistar under Starship Entertainment in 2010. Hyolyn was also a member of Sistar's subunit called Sistar19 along with fellow member Bora. Both groups released music successfully until they announced their disbandment in May 2017. The group said they were disbanding so the members could focus on solo projects. Hyolyn has been releasing solo music since and in late 2017 she announced that she had started her own music label Bridʒ which she now releases under.
After the fast-paced opening to her concert, Hyolyn sat on a stool in the middle of the stage and told the audience that she wanted to sing a song she had written about the hardships she had faced after Sistar disbanded. The emotion spilled out as she sang lyrics like "I hate you so much like this/ But I can't throw away a single memory/ Because if I forget everything/ Then it'll really become like it never happened". The sombre atmosphere didn't halt the enthusiasm radiating from the crowd though; they sang along to the repeated "my love" in the chorus and chanted "it's okay" in Korean to the singer.
In the middle of the concert, Hyolyn took some time to honour her former group and performed a medley of their hits. She sang 'Touch My Body', 'I Swear', 'Shake It' and Sistar19's song 'Ma Boy'. This section fired the crowd up even more: some sang along to every lyric, some joined in with the iconic dance moves and lots fetched their phones out of their pockets so they could film this incredible moment.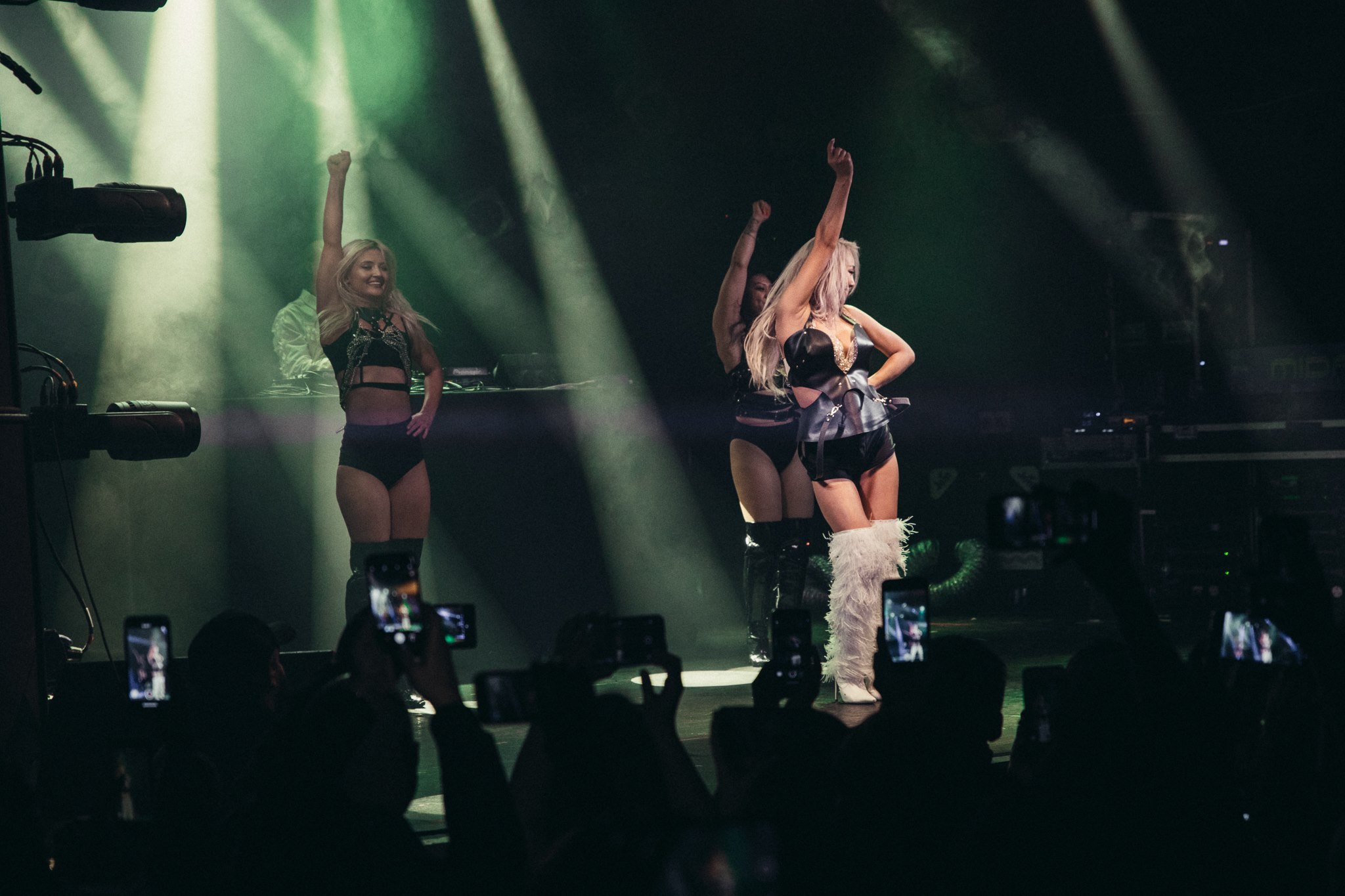 Hyolyn followed this up with her most recent single 'Bae'. It was the perfect position for this song as it's summery vibe is very reminiscent of Sistar's music, particularly 'Loving U', and it also kept the audience excited as they headed into a short break while Hyolyn changed outfit.
The break was strange, it broke the flow of the concert and dulled the mood a little. But it wasn't an empty space – the DJ at the back of the stage continued to play Hyolyn's songs like 'Fruity' until she came back on stage.
When Hyolyn returned it was clear from her outfit, including her black cap, that she was going to perform 'Dally'. The crowd went wild for it, though it was hard to see some of the floor routine a little further back in the audience. Throughout the show, it was clear how much Hyolyn loves to dance as she put every ounce of energy she had into her routines.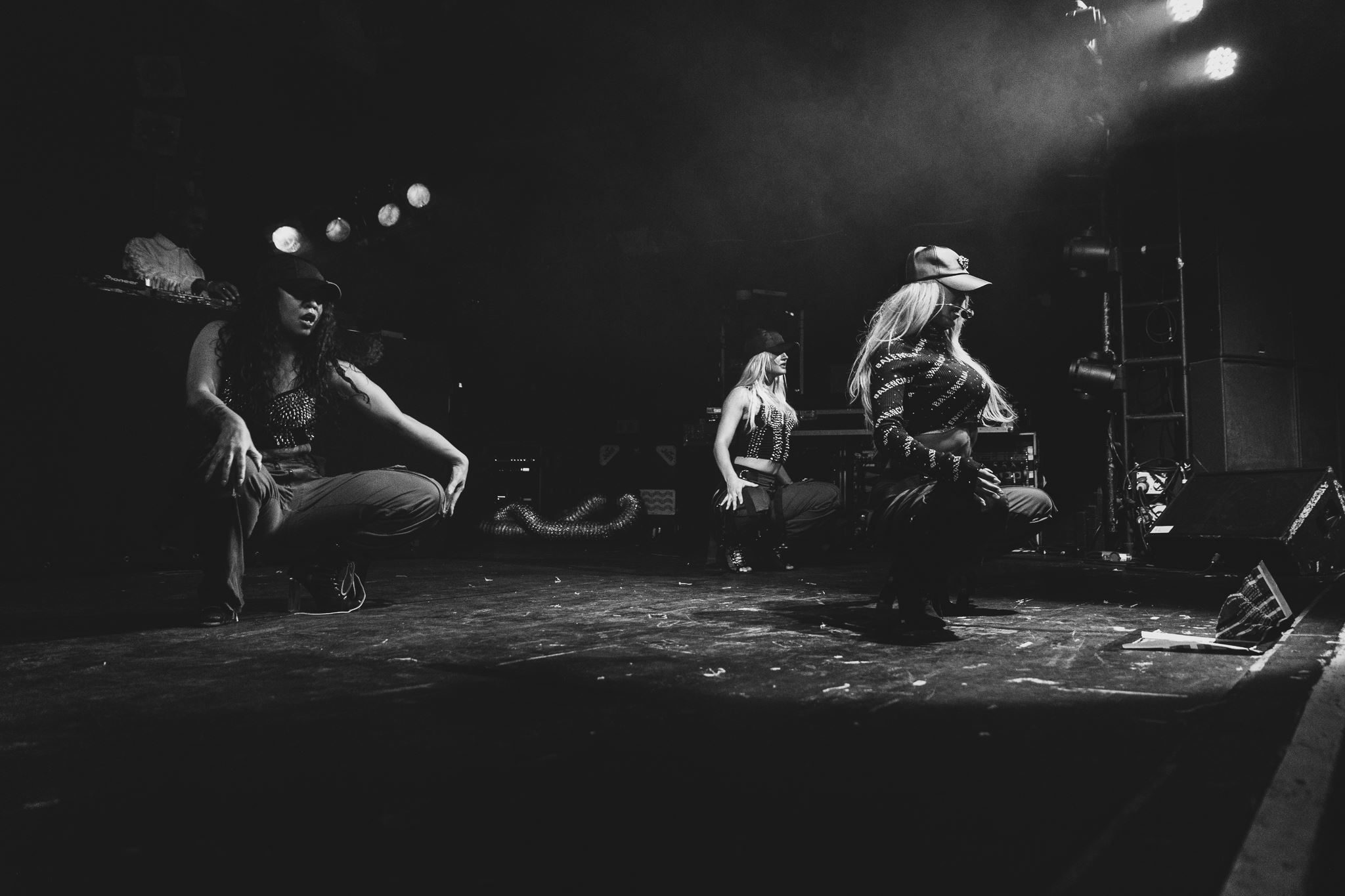 Hyolyn showcased her vocal skills in her exceptional performance of her OST 'Hello, Goodbye' from 'My Love From The Star'. Hyolyn has an incredibly unique vocal quality that is so clear and mesmerising when she performs live. Though it's cliché, her voice really is like honey: so smooth and flawless.
The show was scattered with intimate moments where Hyolyn would talk to her fans in Korean or in English – even though she admitted she found it "hard" to speak in English. At these times, Hyolyn would ask the crowd what they would like to hear and would sing snippets of songs acapella for them. She struggled to understand what fans wanted as they were all shouting over each other and her attempts at quieting everyone were futile. She was astounded by some of the fans that asked her to sing songs that she didn't realise were so popular like 'Erase' and 'One Step'.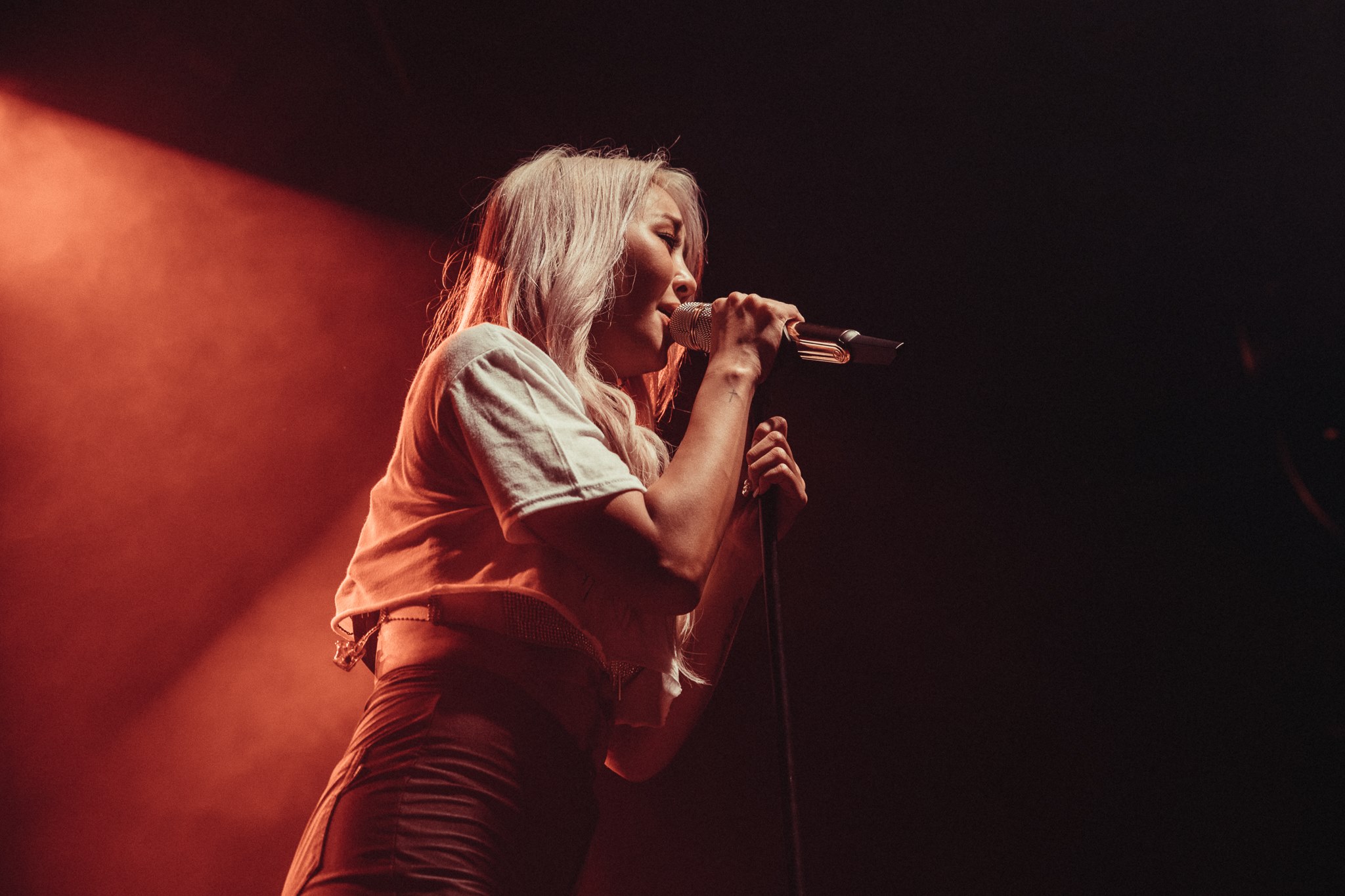 However, fans also asked Hyolyn for songs that she wasn't allowed to sing. From the crowd, you could see her managers telling her 'no' when Sistar songs were suggested. Hyolyn managed to sneak snippets of 'Gone Not Around Any Longer' and 'I Like That' but was cut off when she started Sistar's 'Lonely' by her own song of the same name. It's clear that they either didn't have the rights to sing those songs or her management is trying to distance her from the Sistar image, but it makes you wonder why ask what the audience want if you can't sing those songs. This ruined the atmosphere a little but Hyolyn brought it back to end the concert on a high note with her second performance of 'See Sea'.
For the last section of the show, Hyolyn wore a t-shirt that had 'London' plastered on it and was accompanied by her dancers who wore Union Jack's on theirs. She told the audience that she would be back and that they should think about what they want her perform next so hopefully we'll see Hyolyn again soon!
All photos courtesy of Cult of Ya.