My name is Leilayne Reyes, also known as Len. I'm a Photography graduate, but I also specialise in retouching. After graduating I had already built up a solid portfolio full of images to showcase to potential clients, but the real question was: who was I going to show them to?
I've been into Kpop since secondary school, such as BIG BANG, 2NE1, SHINee and WonderGirls, but 2016 was where I really saw a different side to Korean music. Not just myself, but London was blessed with countless of Korean Hip Hop and R&B artists coming over for shows.
Somewhere between graduating, going to Seoul for the first time, and attending a few underground Korean Hip Hop and R&B shows with my camera in hand I reconnected with an old secondary school friend Safiya (Saffy) who was also attending the same shows with her camera. We met at a small event in London one day and decided there and then that we'd work alongside each other and create SEOUL LITE! Although it happened so suddenly, we decided that the main purpose for creating SEOUL LITE was to create a platform to give underground artists more exposure in countries outside of South Korea, and to capture their essence as individuals when taking photos and videos.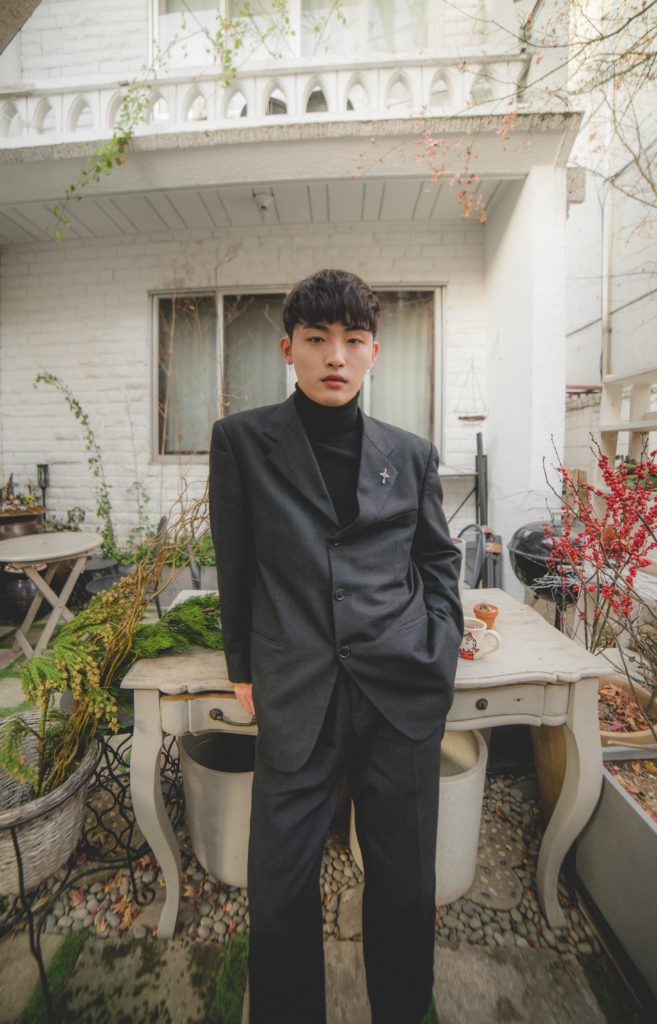 Shortly after creating SEOUL LITE, networking and making the right kind of connections, we got in touch with FEEL KOREA (a South Korean company) we were grateful for the opportunity to work alongside such a company who were bringing huge Kpop stars such as EXID, HIGHLIGHT, SNUPER and KNK to the U.K for the first time! We worked alongside FEEL KOREA for 3 days where we photographed and filmed a few exclusive events, such as a dance workshop with their fans, and an arts and craft session with a few local children, to name a few, around London. We also took photos and videos around the festival too, which included their stage performances.
A music events student (who happened to be friends with an underground indie artist called GRIZZLY) had stumbled upon our website and sent us an email one day asking us to come to her event and take photos and videos. We agreed, not only because it would widen our circle of networks, but because we hadn't worked with any Korean Indie artists as of yet.
Although SEOUL LITE was originally a KHH/KR&B platform, we branched out and the list of artists we worked with steadily grew. Some of them weren't necessary KHH/KR&B. SEOUL LITE is a platform and we want to showcase ALL underground artists and not limit ourselves to those two particular genres. Since working with GRIZZLY, one of our first Korean indie concert, we also had the pleasure of shooting Korean indie band HYUKOH, both in Seoul and L.A.
We originally started off working with underground artists, but that all changed when a manager of a certain well known Korean R&B artist DEAN invited us to document his first ever 2-day headline concert in London, both sold out! It was such a privilege to be a part of such a memorable night!
As a photographer and as a person through this work I have learned a lot and there's more to just taking pictures. This job really puts me out of my comfort zone. I believe it is important to challenge myself without losing myself. This kind of work also stimulates my creativity and allows me find my own sense of style without being repetitive. SEOUL LITE gave me an opportunity to try different styles and genre which I can reflect in my photography work.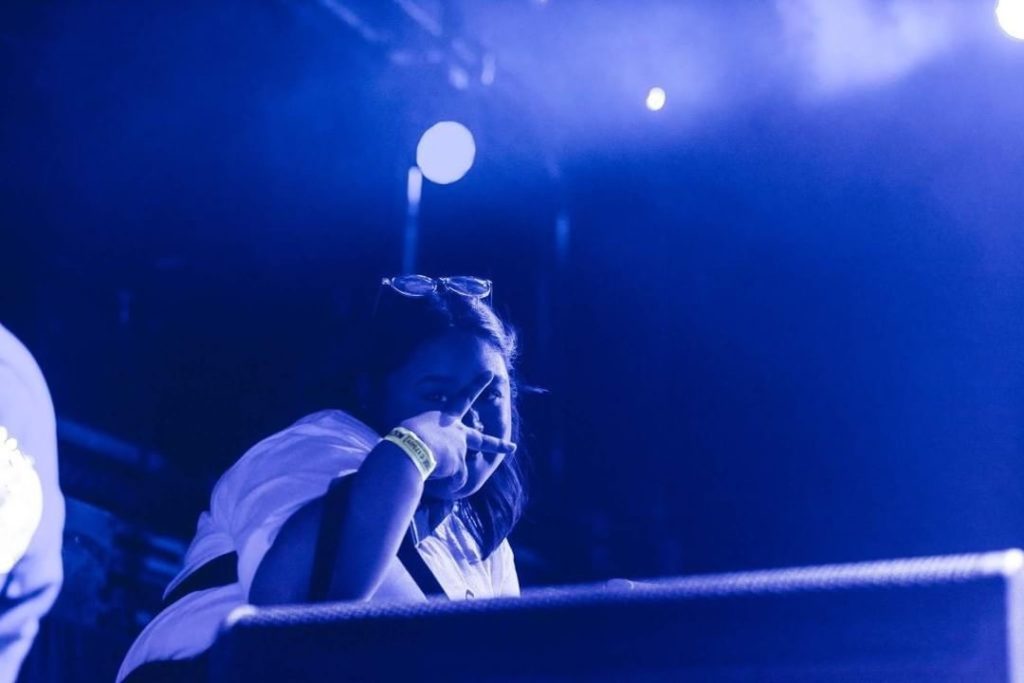 Photography to me is not just clicking the button and see what looks good in the frame, I see it as an art form. Working with artists, watching there performances and making it into a still image is a challenge but that is my favourite part of my job. Capturing the right moment where the lights hit their faces, when the artists convey their emotions on stage and doing justice to the artists performances. That's what I see through the lens, is art. Through photography I make art and that is why I love my job. I love being a photographer.
---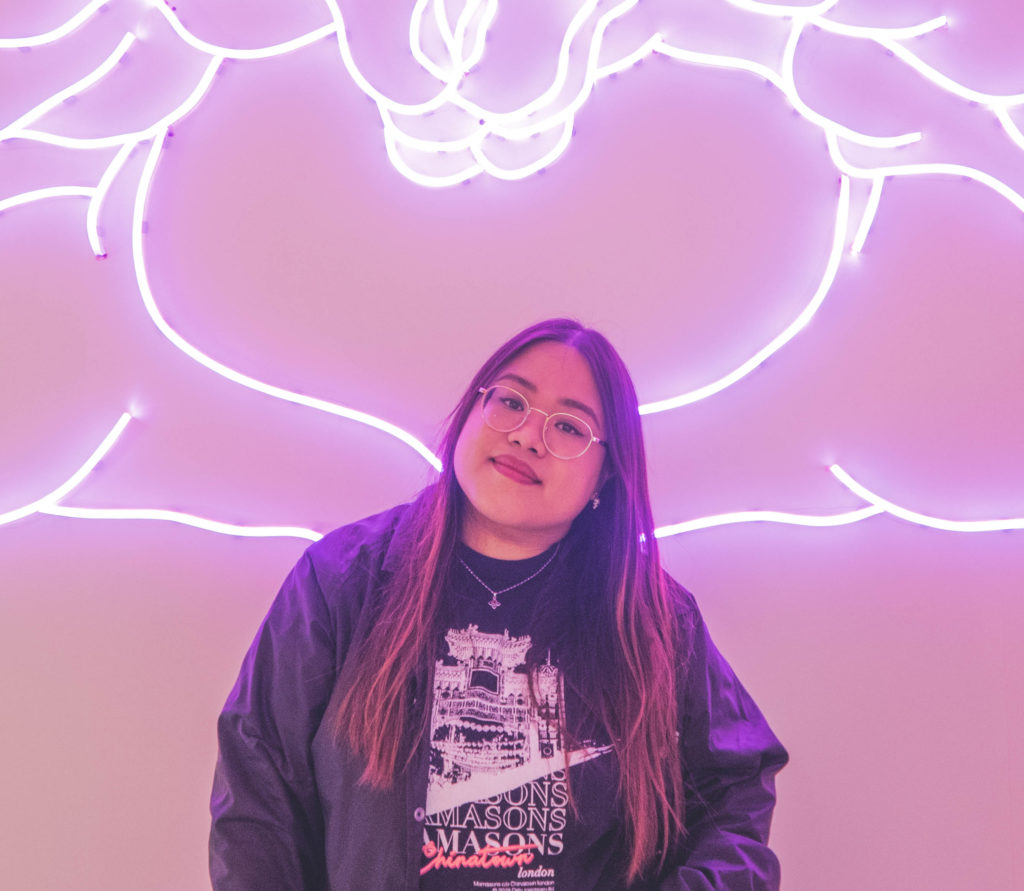 Leilayne Reyes is London-based photographer and retoucher, graduated BA Photography at The University of Roehampton. With a background in photography her photography demonstrates a keen eye for lighting, composition, colour and a great attention to detail. Leilayne Reyes has worked with many singers and rappers such as Dean, a South Korean R&B singer and songwriter. Leilayne Reyes and her co-partner Safiya Warsame founded SEOUL LITE and uses this creative platform to help artists create unique visual and high-quality content.
You can keep up with SEOUL LITE at: @seoul_lite / www.seoullite.co.uk
And follow Leilayne and Safiya at: @tangaorlen (www.leireyes.com) / @safiyawphotography
---
Want to write a guest article for UnitedKpop?
Whether you're a company or an enthusiastic fan, we'd love to hear from you!