Today Taemin released his second mini album 'WANT', and it's already climbing European music charts.
He released the dark and sultry eponymous title track along with five other songs that showcase his musical versatility. The album ranges from the EDM influenced 'Artistic Groove' to the beautiful ballad 'Monologue'.
The song has been doing very well on the iTunes charts in Europe. The album has reached #1 in Finland, Lithuania, Russia and Sweden. The album also reached #2 in Austria, Denmark, Greece, The Netherlands, Slovakia and Turkey. It has also charted in Poland, Germany, Spain and the Czech Republic. It is currently sitting at #9 in the UK charts, having peaked at #8.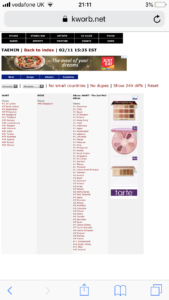 The title song has also been appearing on charts in Norway, Luxembourg, Sweden, Turkey, Austria and Russia.
Congratulations to Taemin on these achievements!