What's up Qtees?
Skin Library hosted their first ever BOOKCLUB event inviting popular YouTube duo Q2HAN as their special guests. Fans — or 'Qtees' — enjoyed over two hours of fashion and makeup tips, as well as receiving their new Collaborative Box made in partnership with Skin Library.
Couldn't make it? Check out our exclusive coverage of the event where we had the chance to chat with the girls about their stay in London, their fans and what they're planning to do next.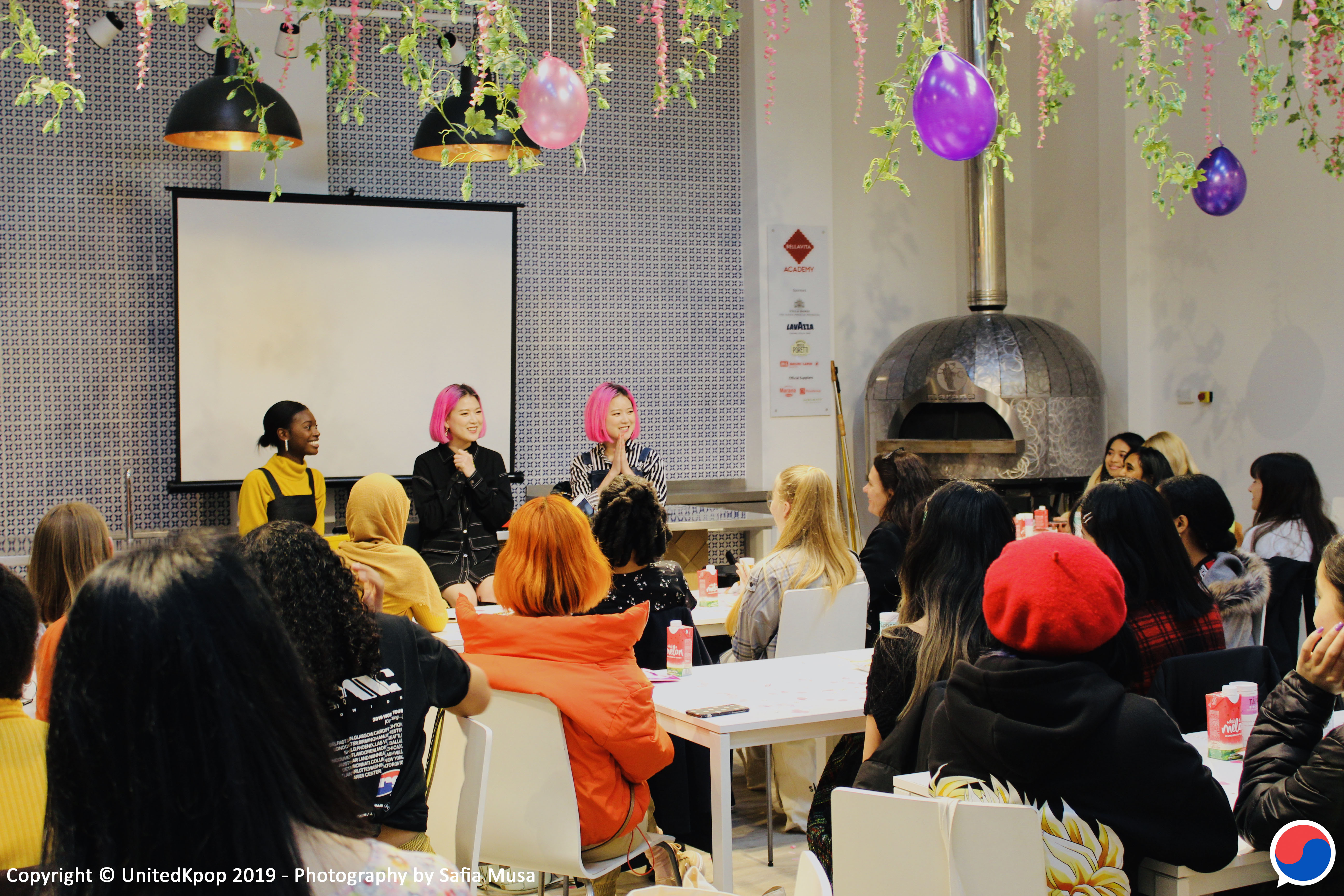 Skin Library is a UK Korean skincare and beauty retailer, that curates products straight from South Korea at an affordable price. Being a relatively new company — launching in 2018 — this is the first of their BOOKCLUB events. Joining them is Q2HAN, who are two sisters, twins actually, who vlog their life in Korea and create videos about fashion, beauty, food, and travel.
The thought of hosting a meet-and-greet in a quaint Italian deli may seem an odd choice at first, but the space at Bellavista couldn't have been better suited for this event. Walking in, you're welcomed with platters of unicorn cupcakes, pastel balloons floating overhead and tables decorated with confetti hearts — it was very "instagrammable".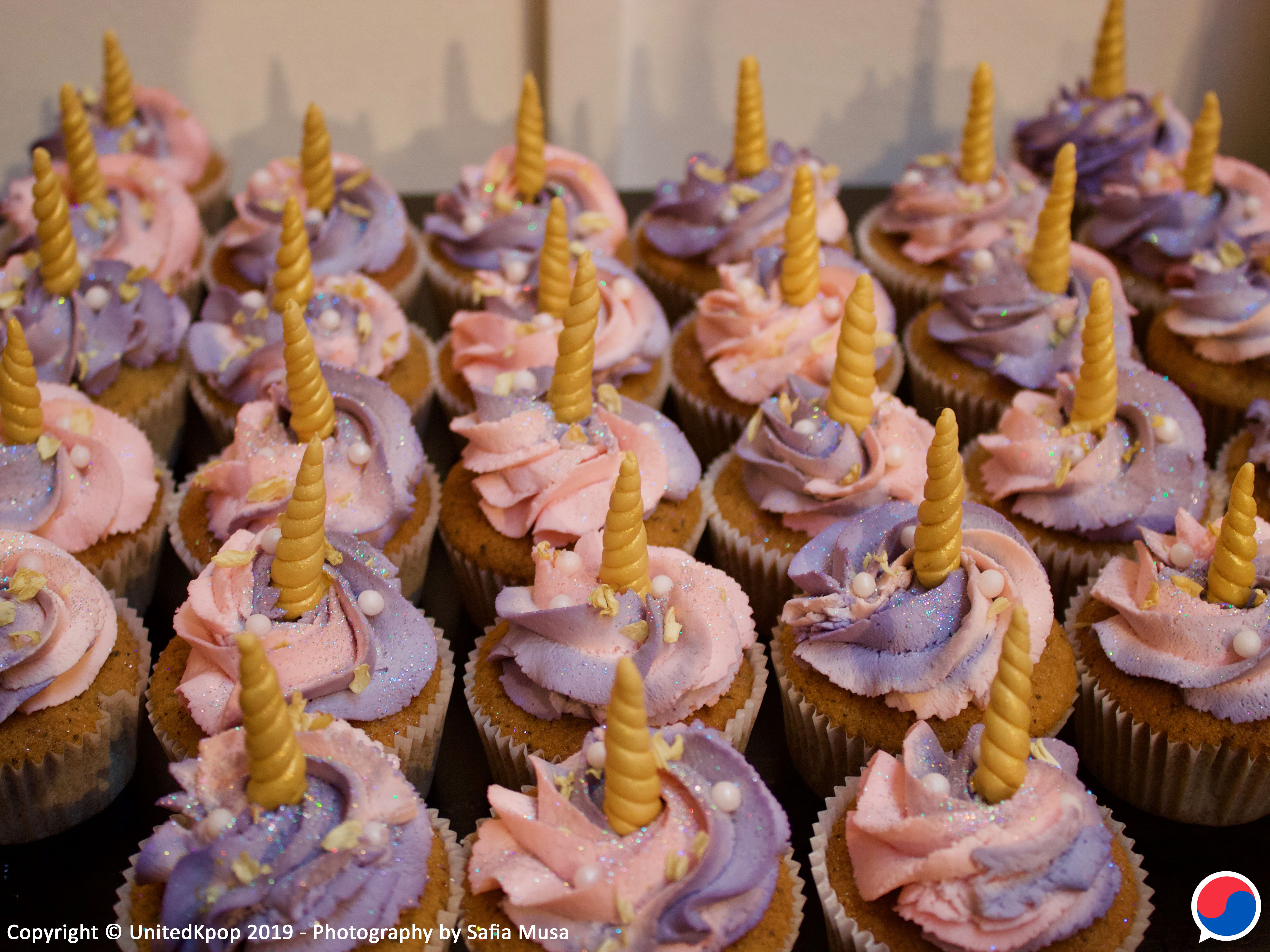 The atmosphere definitely felt more intimate than your regular meet-up, especially with the grouped seating plan that encouraged you to mingle with the other fans. Soon after settling in, Q2HAN arrived and the room erupted into cheers.
Kicking off the event was Abiola Renée, one of the co-founders of Skin Library, who interviewed the girls about their work and their visit to London. The girls came down specifically for London Fashion Week (15th-19th February) and later revealed that it was their first time attending. "We were so nervous!" Qjin says, "We didn't know what to expect because it's so different from Korea. For us in Korea, we just go to one location for all the shows so we know what to expect. But this is a totally different atmosphere"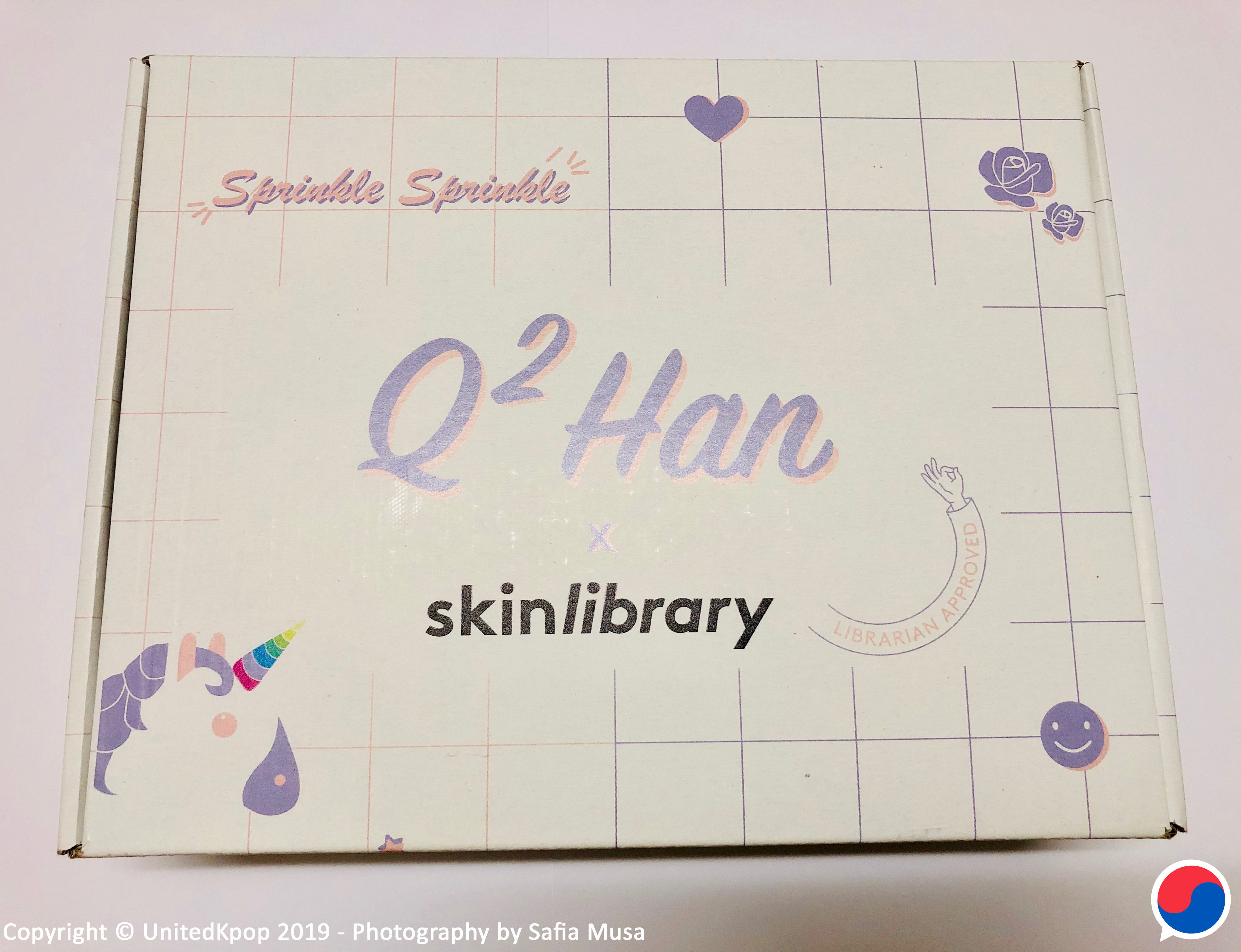 The highlight of the event was definitely the unveiling of Q2HAN's Collaborative Box, which the girls revealed they had worked on with Skin Library for two months. The box contains six products that the girls highlight as skincare essentials, as well as adding in a little guide for how to use them. The collection includes Beauty of Joseon Cleaning Balm, My Dear Best Friend Bar, Keep Cool Bamboo Toner, Cosrx Advanced Sail 96 Mucin Power Essence, A sheet mask, and 23-Year-Old Badesical Cream. When we asked what they would each recommend to our readers, Qwon said hers would be the hydrogen sheet mask as it is perfect for sensitive skin, while Qjin said the cleansing balm.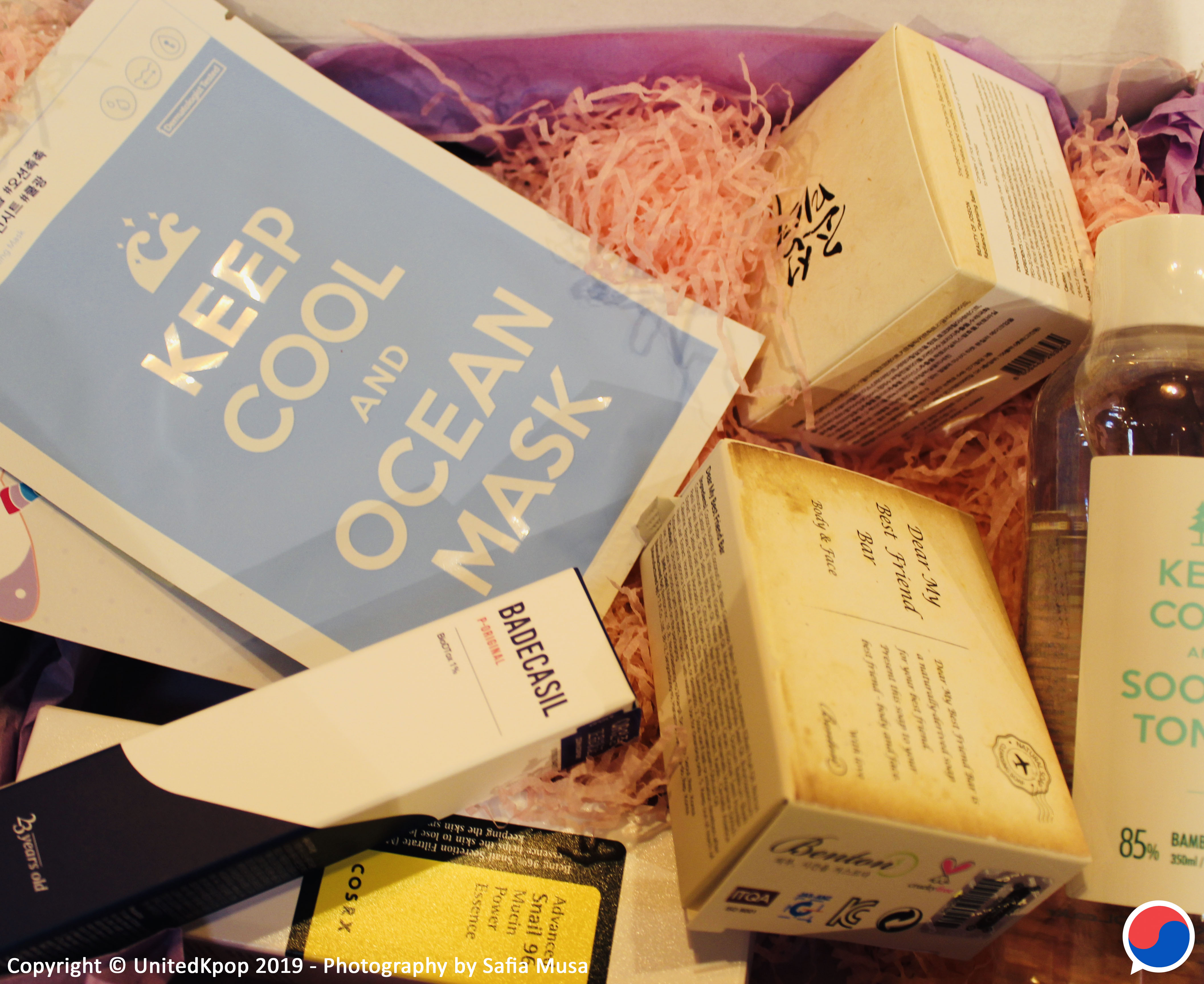 Wrapping up the event was a quick trivia game about Q2HAN, with the winner receiving a hamper filled with K-Beauty products. The energy in the room was buzzing as fans competed for the title of ultimate fan.
As the space cleared out, we managed to grab some time with girls and ask a few questions. When talking about their go-to places in London, they mentioned Primark and Topshop among their favourite UK brands. "We actually went to Topshop to buy accessories for Monday and Tuesday's shows at LFW" Qwon revealed.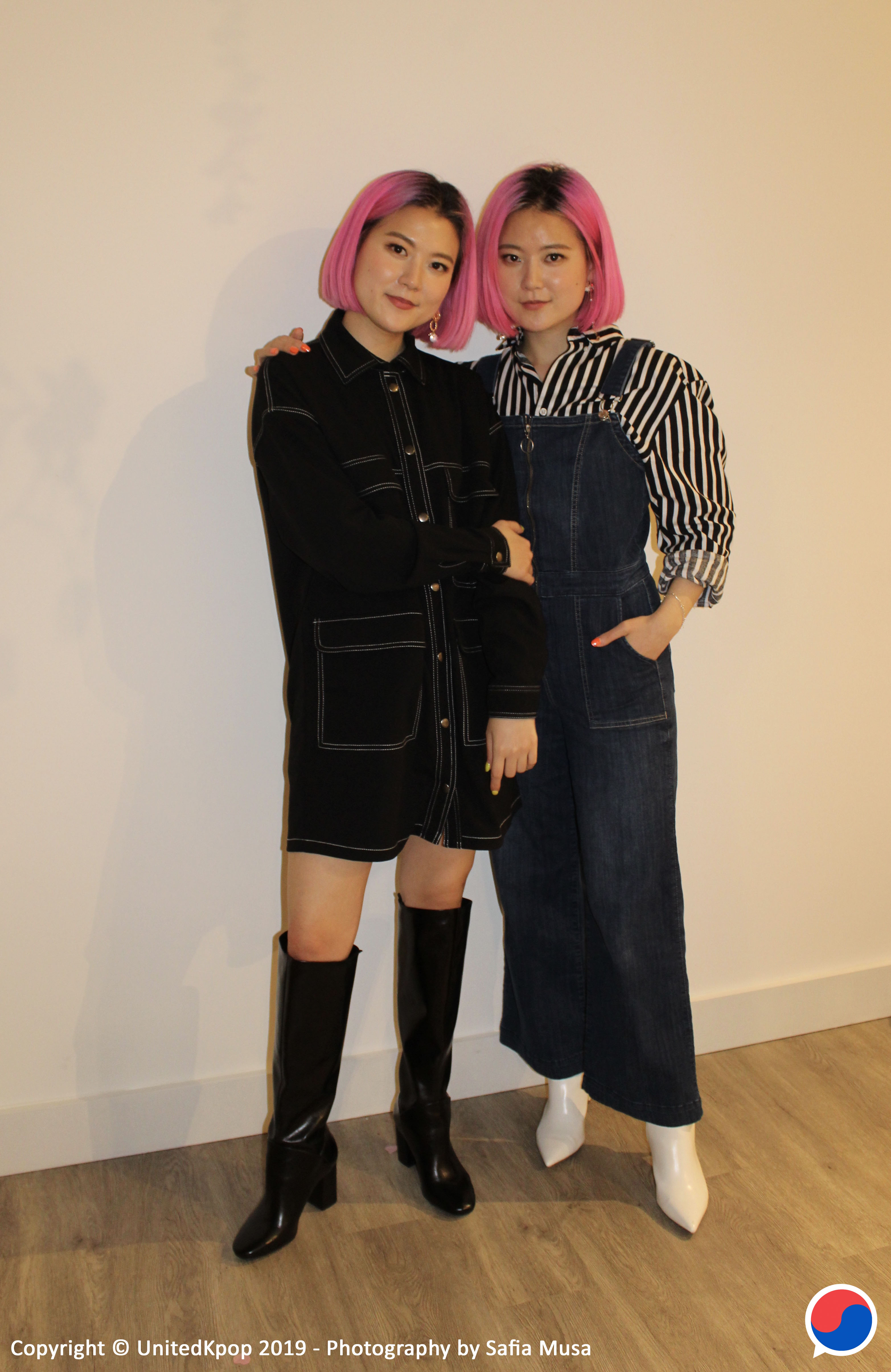 The girls also mentioned their love for Waitrose, especially because of the various vegan options. Vegetarianism and veganism is something Q2HAN talk about a lot on their channel, often recommending good food joints for fans. When asked about the difficulties of maintaining this particular diet in Korea they said, "It's so much harder. We had dinner the other day, but we couldn't eat anything! We were just staring at each other (laughs)".
This event was only one example of the growing phenomenon of K-beauty in the West. In the last 18 Korean beauty trends have been coming over to the West, even influencing its beauty industry. We asked Q2HAN why it's become so popular. "I think it's because of Kpop, it's becoming so global right now. These days one of the trends in K-beauty is collaborating with Kpop artists to market their products" Qjin says.
So what's next for Q2HAN? Well, the girls have plans to release a new collection called Read Set Q, with no concrete date as of yet. Until then, Q2HAN will jet off to Malaysia for their next fan meet.
Those of you that couldn't attend can now get your hands on the Collaborative Box online! Subscribe to their newsletter here to find out more.