AlphaBAT are embarking on another European Tour this April!
Beyond Ent announced the tour yesterday on Facebook. During AlphaBAT: 2019 The Revival World Tour, the Kpop group will tour eight European cities
. Check out the dates below!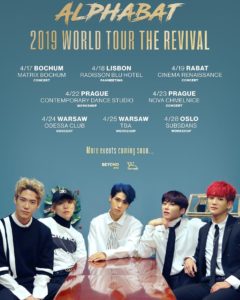 This tour is extra special to their fans, as it will be members E:pilson and G:amma's last tour before they enlist in the military
.
Hopefully
, you'll be able to get tickets!